| | |
| --- | --- |
| Имя: | YouTube Vanced |
| Разработчик: | Команда Vanced |
| Категория: | Приложение |
| Размер: | 3.19 MB |
| Имя пакета: | com.vanced.android.youtube |
| Версия: | 2.6.0 |
| Цена: | Бесплатно |
| Релиз: | 10 - 08 - 2021 |
| Доступность: | По всему миру |
| Безопасность: | Безопасно |
| Язык: | английский |
| Магазин игр: | Недоступно в магазине Google Play |
| Требования: | Android с активным подключением к Интернету. |
| Рейтинг: | 4.3 |
| Загрузки: | 100000+ |
Скачать APK-файл
Нажмите ниже, чтобы загрузить приложение.
Сведения о приложении и руководство
YouTube Vanced - это сторонний, но заслуживающий доверия клиентский APK-файл YouTube с несколькими интересными функциями, которые обычно отсутствуют в стандартном приложении YouTube, а некоторые даже не разрешены. Особенно некоторые расширенные функции, такие как фоновое воспроизведение, блокировка рекламы и блокирование спонсируемого контента из видео YouTube.
YouTube Vanced на самом деле представляет собой модифицированную версию исходного приложения YouTube, которая активно разрабатывается с 2018 года. И, без сомнения, это один из немногих клиентов YouTube, которым удалось идти в ногу с постоянными обновлениями и развитием видеоиндустрии. и предоставили нам удобное приложение YouTube.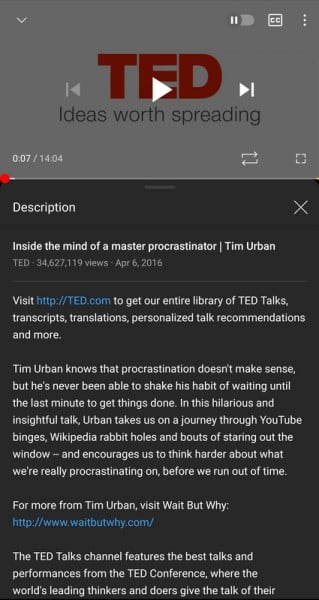 Как установить YouTube Vanced?
Вот краткое руководство о том, как загрузить и установить apk-файл YouTube Vanced на свои устройства Android:
ПРИМЕЧАНИЕ: Раньше требовалось загрузить разные файлы apks и выбрать версию, подходящую для вашего устройства. Но с выходом последней версии все, что вам нужно, это один apk. Теперь это упрощено.
Загрузите APK-файл YouTube Vanced Manager с этой страницы прямо на свое устройство Android.
Откройте файловый менеджер, перейдите в папку «Загрузки» и установите приложение Vanced Manager.
Запустите Vanced Manager и нажмите кнопку «Установить» рядом с YouTube Vanced.
Предоставьте необходимые разрешения, и YouTube Vanced будет установлен автоматически.
Установите Vanced MicroG из Vanced Manager, если он еще не установлен.
Войдите в систему, используя данные своей учетной записи Google на MicroG.
После этого вы можете начать использовать YouTube Vanced.
Особенности YouTube Vanced
Хотя я уже упомянул довольно много функций, которые предлагает YouTube Vanced apk, но все же я не говорил об этой функции подробно, что, по моему мнению, необходимо для понимания того, как эта конкретная функция работает и как вы можете сделать максимум из этого.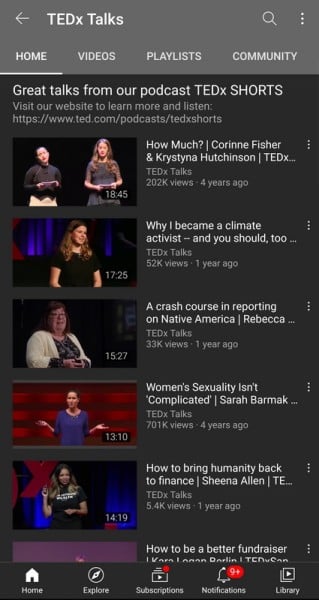 Вот все особенности:
AMOLED темный режим - Предназначен для устройств с дисплеем AMOLED или OLED, включение этого режима значительно экономит заряд батареи и в то же время снижает нагрузку на глаза и упрощает прокрутку комментариев и каналов YouTube, не ослепляя их. суровый все-белый фон.
Блокировать видеорекламу - Дает вам возможность блокировать всю видеорекламу, независимо от того, находится ли она между видео YouTube, в начале видео или отображается в ленте. Включение функции блокировки рекламы будет блокировать рекламу во всем приложении, и да, вы также можете отключить блокировку рекламы, если хотите поддерживать свой любимый канал.
Фоновое воспроизведение - Поддерживает фоновое воспроизведение даже при выключенном экране. Интересным фактом об этой функции является то, что, когда вы находитесь в режиме фонового воспроизведения, приложение будет передавать только аудио, а это означает, что весь контент, который передается в режиме фонового воспроизведения, будет потреблять меньше данных.
Картинка в картинке (PiP) режим - Хотя эта опция поддерживается только в Android 8.0 Oreo и последних версиях, это интересная функция, поскольку она позволяет вам использовать другие приложения на вашем телефоне, продолжая просматривать видео в режиме «Картинка в картинке» (PiP). .
Жест смахивания для управления яркостью и громкостью - После включения вы можете увеличивать / уменьшать яркость и громкость с помощью жестов смахивания. Если вы когда-либо использовали приложения для видеоплеера (например, MX Player или VLC Player) на Android, вы должны знать о жестах смахивания и о том, как они на самом деле работают.
Автоповтор - Дает вам кнопку переключения поверх текущего воспроизводимого видео, которая позволяет вам включать или отключать функцию автоповтора одним касанием. Очень удобная функция для слушателей музыки, которые хотят слушать свою любимую музыку на YouTube в цикле, не нажимая повторно кнопку воспроизведения.
Принудительное разрешение видео по умолчанию - Доступный в расширенных настройках, опция позволяет вам установить любое разрешение по умолчанию для вашего телефона, даже если это разрешение несовместимо с вашим устройством Android, включая 1080p Full HD и 4k UHD.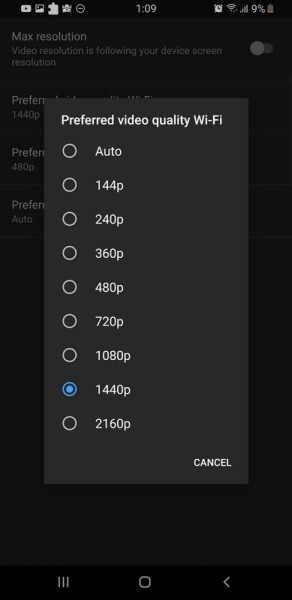 Зачем мне устанавливать приложение microG?
Многие из наших читателей спрашивают нас, зачем нам устанавливать microG на наше устройство. Причина в том, чтобы иметь возможность войти в свою учетную запись Google и синхронизировать музыку, историю и настройки с модифицированным приложением YouTube, вам нужно приложение Vanced MicroG.
О YouTube Vanced
Впервые выпущенный в первом квартале 2018 года, YouTube Vanced apk вместе с замечательной командой разработчиков Vanced, стоящей за ним, предоставляет нам отличные функции и возможности. Что включает в себя все типы блокировки рекламы, поддержку фонового воспроизведения любого видео, будь то музыка или обычное видео, поддержку трансляции, поддержку жестов смахивания для управления яркостью и громкостью, а также тумблер для включения / отключения повтора.
Общий интерфейс настолько хорошо спроектирован и отполирован, что вы не сможете отличить, используете ли вы исходное приложение YouTube или модифицированную версию.
Помимо функций, которые я выделил выше, есть и некоторые расширенные функции, в том числе тема черного режима / белого режима, тема AMOLED, поддержка кодеков для VP9 или HDR, возможность заставить приложение воспроизводить видео в указанном вами разрешении или скорости воспроизведения. , Поддержка PiP (картинка в картинке) и поддержка жеста масштабирования пальцем на всех устройствах Android.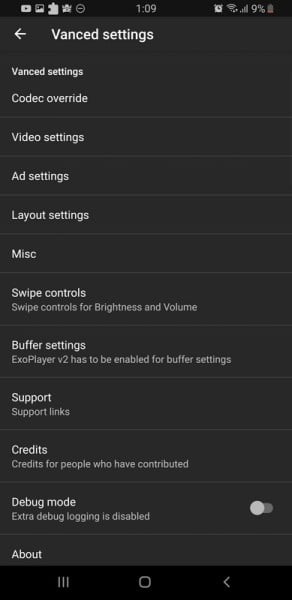 Несмотря на то, что YouTube Vanced предлагает нам все эти замечательные и необычные функции бесплатно, вы все равно не можете называть его YouTube Premium из-за того, что он не позволяет загружать видео для автономного воспроизведения, что очень похоже на исходный YouTube. приложение. И я считаю, что это причина того, что приложение по-прежнему широко доступно с постоянно растущей базой пользователей, и его не блокируют официальные лица.
Интересным фактом приложения Vanced YouTube является то, что всякий раз, когда официальное приложение YouTube получает обновление, Team Vanced также выпускает обновление, чтобы не отставать от исправлений ошибок, улучшений и добавления новых функций. Еще один интересный факт заключается в том, что любая функция, которая была удалена YouTube в своем приложении по какой-либо причине, хотя она была очень полезной, Team Vanced обязательно вернула эту функцию в свою последнюю версию приложения.
The Original YouTube App vs YouTube Vanced – Comparison
We all know about the original YouTube app and it's working but YouTube Vanced is a bit different. To help you make a wise decision between the two and decide which one is the most suitable option, here we are doing a comparison:
1. Ad Blocking and Sponsored Content
The YouTube Vanced comes with a built-in ad blocker that allows you to gain greater control over the advertisements as well as the ability to block sponsored content that appears within the video. This allows you to watch and stream videos without any ad break or waiting for the ad skip button to appear.
Although the sponsored content blocking option is still in its beta phase but if configured properly can automatically help you skip the sponsored segments. Similarly, the app can be configured to skip different segments like repetitive intro and ending animations, reminders for like and subscribe, content related to the promotion of merchandise or collaboration. Making YouTube Vanced a powerful app as compared to the original YouTube app.
2. Swipe Controls for Volume and Brightness
Vanced gives you swipe controls to increase and decrease volume and screen brightness without opening a notification panel or pressing any button. All you need to do is, while the YouTube video is playing, simply swipe on the half-left side of the video to control screen brightness or swipe on the half-right side of the video to control volume.
Swiping up will increase the volume/brightness and swiping down will decrease the volume/brightness. You can customize the swipe threshold, which means the number of pixels you need to swipe before the app detects the movement. This will prevent accidental swipes.
Also, you can configure swipe padding from the top of the screen, which means the number of pixels that should be excluded from the display for, let's say while swiping down the notification panel.
3. Hide YouTube Stories from the Feed
Many don't like the way YouTube has implemented the disappearing YouTube stories right onto the homepage and feeds, which is seemingly adopted from the other social media networks like Facebook and Instagram. And there is no way to get rid of that in the official YouTube app.
However, with the YouTube Vanced, you can easily use a toggle switch given within the Vanced settings to completely hide YouTube stories from your feeds. Although the feature is still experimental but works really well.
4. Background Playback
One of the key features of YouTube Vanced is the background playback capability, something that you can only get with YouTube Premium. With this, you can continue listening to the music if you switch to another app or even if you turn off your phone's screen.
If you have turned off the screen then you will still be able to control the YouTube playback right from the lock screen, like play/pause, next video, and previous video. You can adjust the volume using volume buttons. All of these controls work really well.
5. Preferred Video Resolution Based on the Network
You can configure your preference right from the Vanced settings and ask the app to follow specified video quality over the Wi-Fi and cellular network. On the original YouTube app, the playback quality is automatically selected and if you want then you need to manually change it from the video settings.
However, with YouTube Vanced, you can preconfigure settings and select which quality you want to be played when you are on the Wi-Fi network and cellular network. And the app will automatically take care of the rest. You can select from 144p all the way to the 2160p resolution. There is an auto option too which works similarly to the original app.
Additionally, you can set the preferred video speed too. Whether you want all of your videos to be played in 0.25x or 2x, you can configure it from the same settings menu.
6. Codec Override
There is an optional codec override functionality, known as VP9 codec, which can be forced with just a simple toggle switch. This is similar to the Google equivalent to x265 and the video requires a bit more processing power than the VP8 i.e. x264. However, you will get to see a much more stabilized and enhanced video quality.
A VP9 codec is a perfect option for newer devices with greater performance. But in case, if you experience patchy quality then it is recommended to disable it and use the default codec to get smooth video playback.
7. Hide Cast Button
Many users who never really use the Cast feature hate the fact that there is virtually no way to hide the button from the YouTube video playback screen. But Vanced gives you a toggle switch within the layout settings that allows you to turn off the Cast button.
This alone makes the video window less cluttered and gives more space to the video and other on-screen controls, which are a lot more useful while streaming videos.
8. Battery Performance
Vanced offers you a much better and enhanced battery performance as you can pretty much configure it to work the way you want. And the way MicroG is embedded through a dedicated app; you can further customize how it is linked to your Google account to send you to push notifications about the subscriptions, comments, and other notifications from your YouTube account.
All of which saves a significant amount of battery juice and makes your phone last longer on a single charge so you can watch and stream more YouTube content. 😉
You won't get any of these customizability options in the original YouTube app. Not even in the YouTube Premium version.
Variants & Versions of YouTube Vanced
Upon installation of YouTube Vanced Manager on your Android device, you will come across several variants and versions of YouTube Vanced as well as the YouTube Music Vanced app. Here we have defined each one of those to give you an overview of each:
Non-root: A lightweight and widely acceptable variant that is targeted towards those Android devices which are not rooted and don't have SuperUser administrative access to the system files. This is the preferred version as you can use Vanced microG to log in to your Google account.
Root: If you have root access on your Android phone then this is the best variant you should install on your device as it offers greater control over the app usability as compared to the regular non-root variant.
Magisk: If you are still trying to install the Magisk version or have previously installed it on your phone then it is important to know that this version is now outdated and has been merged into the Vanced Manager for greater compatibility for devices with root access.
YouTube Music Vanced: A Vanced and modified version of the original YouTube Music, which is designed to be lightweight as it omits the lesser used and unnecessary features but manages to fulfill the music needs.
YouTube Vanced Installation Preferences
The YouTube Vanced offers you several installation preferences, which consist of theme, version, and languages. We are going to briefly discuss those in this section:
Theme: You get two choices and you can choose the theme to be either "Light + Dark" or "Light + Black".
Версия: This is perfect for those who are looking for any specific version to be installed on their device. You can select either latest or any of the previous versions from the list.
Язык: Unlike the official version where YouTube is installed based on the language preference set on your device, YouTube Vanced can be installed in multiple languages and almost any language of your choice.
Once you have made your selection, simply tap on the Install button to begin the installation process based on your preferences.
How to Install YouTube Vanced on MIUI Devices?
If you are a Xiaomi Android device user then you must be finding it hard to properly install and configure YouTube Vanced on your phone as the operating system is based on MIUI. Which actually is a modified version of the original Android ROM and adds several features that are not actually present in the Android by default.
This is the reason why one needs to follow a separate method to download, install, and run YouTube Vanced or YouTube Music Vanced on the devices running MIUI operating system. Here are the steps:
On your Xiaomi device, go to Settings.
Find and tap on the About Phone option.
Find the Android version and then continuously tap on it until you see the toast message that says, "You are now a developer."
Go back to the Settings page and from here tap on the "Additional Settings."
Tap on "Developer Options" and scroll down until you see the MIUI Optimizations option.
Tap on the toggle button next to it to disable it.
You can now launch the Vanced Manager app and try to install the YouTube Vanced or YouTube Music Vanced again. It should now install without any problem.
Pros and Cons of YouTube Vanced
Every app has its pros and cons, YouTube Vanced has some too and we are going to discuss about those here to help you make your decision based on the benefits and cons:
Плюсы
All the advantages of installing Vanced:
Battery Performance: While using YouTube Vanced or YouTube Music Vanced, your phone's battery will last longer as it uses relatively fewer resources.
Background Playback: This allows you to play any YouTube video and music in the background, even when the phone's screen is locked. All you need to do is tap the home button and the player will switch to mini mode.
Advertisement Blocking: Blocks all the advertisements that you see within the video as well as around the video while using the app including in-video ads as well as other text and animation-based ads. You will not see a single piece of ad anywhere within the app.
Swipe Controls: Control the screen brightness and volume using the on-screen swipe gestures without even touching any button on your phone or accessing the notification bar. You can increase and decrease the brightness as well as the volume.
Минусы
Here are some disadvantages of opting for YouTube Vanced:
YouTube Premium Series: One of the prime features of YouTube Premium is the availability of YouTube Premium Series where you can watch premium content for a monthly subscription. The features offered by the YouTube Vanced, some of those are actually available in YouTube Premium, so if you install Vanced then you will not be able to enjoy those premium ones.
Risk of Account Getting Banned: Virtually there is no risk of getting your Google account banned with the usage of YouTube Vanced because it is just an ad blocker and Google itself allows access to their servers through the microG app. As long as that is working, your account is safe.
YouTube Vanced for PC
If you are one of those users who enjoys YouTube Vanced on your Android device and now looking for a way to have something similar on your PC or computer.
If your answer is yes, then this section is for you as here we are going to share with you all the working possibilities to download and run anything similar to the YouTube Vanced.
1. Using Android Emulator
Android emulators are the best and one of the quickest ways to have Android running on your PC or computer. All you need to do is select anyone from the list of available options, download, and install it on your computer. You will have an Android running within your Windows-based PC.
You can then login to your Google account, or simply install Vanced Manager and download microG and YouTube Vanced. Set it up as you do on an Android phone and you are good to go.
In case you don't know, there are multiple Android emulators available. Some of them include BlueStacks, Andyroid, Genymotion, Nox. For the full list and reviews head over to эта страница.
2. Brave Browser
Installing Brave Browser is by far the simplest and easiest method of all to have Vanced like experience on your PC without going through any complicated steps. Although it doesn't offer similar features, but you will get to experience ad-free video streaming whether it is music, documentary, movie, cartoon, or live TV channel.
You can watch and stream any content on YouTube without seeing a single piece of the ad.
3. Use an ad-blocker on a browser
If you are not comfortable in installing a completely new web browser or setting up a whole Android emulator just for a sake of removing advertisements, then there is no need to worry as using a simple ad-blocker extension or add-on on your existing web browser will do the trick as well and performs remarkably good.
Before you go out and install any random ad-blocker, we will recommend you to get any one of the following that offers you better ad-blocking performance while taking care of your privacy:
uBlock Origin,
Adblock Plus (ABP),
AdBlocker Ultimate.
Other YouTube Alternatives
In case you didn't like what you just read about YouTube Vanced, and now looking for an alternative for your Android phone. Don't worry, as there are multiple alternatives readily available that offer wonderful features and allows you to stream YouTube videos without showing any advertisements.
Here are some of the best ones that you might want to try:
NewPipe: It is an open-sourced YouTube client, lightweight, cares about your privacy, and doesn't ask for any unnecessary permissions. It will help you save significant battery power while consuming less data for streaming videos. You will get features like background playback, popup player, picture-in-picture (PIP) mode.
FireTube: FireTube app for Android is well known for its key feature i.e. to let you play YouTube videos in the background without paying for any subscription. You can play music and listen to podcasts and documentaries while keeping your phone's screen off. On the frontend, if you open any video, it will only show the thumbnail while continue to play the audio-only version. You can even log in to your account and listen to custom playlists.
FlyTube: FlyTube is designed for those who like to multitask while they continue to perform other tasks on their phone like messaging and using social media networks. You can continue playing the music or video even when your phone's screen is locked, thanks to the background playback support and the ability to play videos in minimized mode.
FAQs
This is a section where you are going to find all the answers to your frequently asked questions:
Is it safe to download and install YouTube Vanced?
YouTube Vanced is perfectly safe to use, doesn't collect any personal information, and doesn't track us. The app is perfectly safe.
Can my account get banned for using YouTube Vanced?
No. It won't. That's because Google itself allows you to connect to their servers through the Vanced microG app.
Is it illegal to use YouTube Vaned?
It's completely legal to use YouTube Vanced as it renders the content through YouTube without any modification.
Can YouTube Vanced block all the ads?
Yes, YouTube Vanced has the ability to block all the advertisements and give you an ad-free experience.
How can I get YouTube Vanced for iPhone?
Team Vanced has not developed YouTube Vanced for iPhone or any other iOS devices.
Is YouTube better than YouTube Vanced?
Youtube Vanced is one of the best youtube alternatives apps, as it offers more than what Youtube does. You can watch videos on Tube Vanced plus it also comes with a built-in ad-blocking feature and background playback. You can also switch between black or white themes, and disable suggestions.