With the current speed of how things are being innovated, unbelievably, we all can now fit an entire casino in our pocket. Yes, all thanks to the online casino apps specially designed for Android and smartphone devices.
You can play all types of slot machine games as well as casino games like Texas Holdem and Video Poker along with a few others right from the comfort of your couch, without spending any real money.
And the amazing thigh about these games is that they will give you hundreds and thousands of poker chips so that you can go for higher stakes without putting in your money.
#1. Zynga Poker Texas Holdem
Zynga is a well-known developer in the world of mobile casino games and slot machine games that you can play online. And the most popular out of them all is Zynga Poker.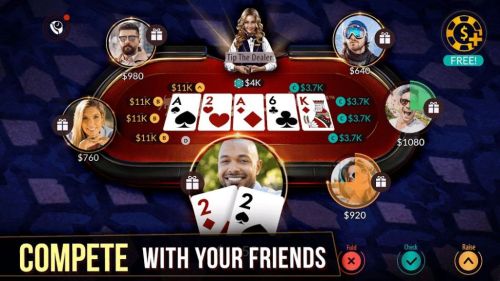 It doesn't matter what your preferred type of poker game is, you will get to play all of them including Texas Holdem, tournaments, or just casual poker with your friends.
Features
Zynga will give you free 2,000,000 bonus poker chips upon joining the game for the first time.
During tournaments, you can go for higher stakes which means you will get bigger payouts.
Enjoy faster gameplay by competing in a 5-person or 9-person table game, at your convenience.
The web and mobile versions allow you to seamlessly play wherever you want, all you need to do is connect the game to your Facebook.
#2. Jackpot Party Casino Slots
If you love slot games and would like to play them on your Android devices then we will highly recommend you to get Jackpot Party Casino Slots as it comes with a variety of mini casino slot games.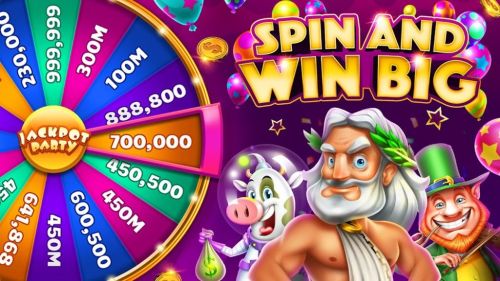 To keep things interesting and exciting, and to make sure that the players don't get bored, the SciPlay developers make sure to continue adding new slots to the game so they can stay entertained.
Features
Jackpot Party features free casino slot games, which offer you a similar realistic experience as same as you would have at the Las Vegas casino.
Signup using your Facebook account to sync and save your gameplay data. Once synced, you can enjoy the game on Facebook and iOS devices as well.
Various slot games to choose from including bonus rounds, branded slots, classic, featured, progressive, trending, and video slots.
#3. WSOP Poker Games Online
WSOP (World Series of Poker) is an online collection of poker games where you can join other players globally for the Texas Holdem table. You can compete with them in worldwide tournaments or enjoy mini-poker games like King of the Table.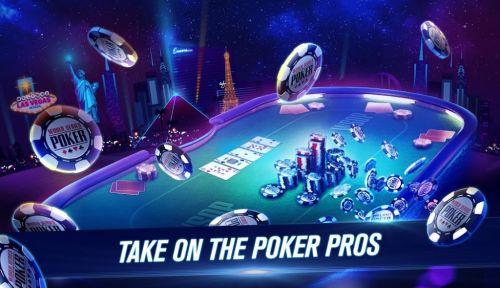 You can easily connect the game to your Facebook account, which gives you even greater access to the game whether you are on your phone or laptop. Connecting to social networks even enables you to gameplay with your friends.
Features
Whenever you download and install the game, you will be awarded 1,000,000 bonus poker chips to help you take off the game and try new tournaments.
You get access to free tournaments where you can compete with other players from all around the world; winning will get you prizes along with your name on the leaderboard.
A complete daily quest to collect legendary chips and cards to gain fame and get amazing rewards.
Multiple slot machine games will give you a feel of Las Vegas, and you will get two free spins every day, which means greater chances to win prizes and chips.
#4. Huuuge Games – Casino Slots 777
The online casino game offers you clubs and the ability to hit jackpots. And just like any other games we have reviewed in this list, Casino Slots 777 too gives you bonus poker chips as a new user upon first-time installation.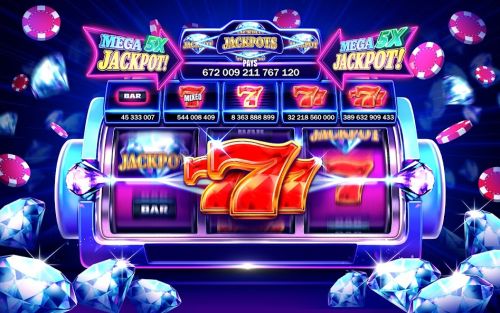 With Huuuge Games Casino Slots 777 mobile games, you get an opportunity to create a club with your friends or if you don't have any friends then you can simply join any existing club. This is where you can play slot machine games with friends and you can even compete with other clubs in leagues.
Features
Win diamonds by playing the slot machine spin to win games when you hit the jackpot 777. Which gives you a similar experience to that of a real slot machine.
Win a grand jackpot by playing over four slot machines. You will start by spinning the first one and then you will move on to spinning the rest to win the ultimate prize.
Get yourself enrolled in the billionaire league where you can play slot games with your friends and win huge prizes, bonus spins, and chips.
#5. Billionaire Casino Slots 777
The Billionaire Casino Slots 777 is an interesting game developed by Huuuge games where you will find a lot of classic slot machines. You will get to spin some lucky slots to ultimately hit the jackpot. The game will offer you bonus spins where you can get hitting to scatter.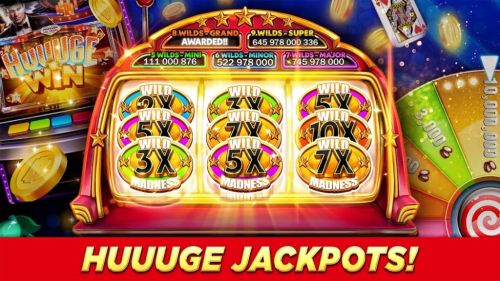 Ranging from classic slots to modern and sophisticated slot machines, the high-end graphics will show you some amazing rotations of the machines. There are multiple levels in the game, which include Phoenix Garden, Camelot Cash, and Helen of Troy.
Features
Get a chance to hit the big-time jackpot by playing the Huuuge link and earn lots of coins.
The more you play, your chances of getting bonus game increase, which means you get to hit a guaranteed jackpot.
There is a Legendary City in the game where you are going to find some of the most highly played slot machines by the name of Helen of Troy.
#6. Zynga Okey Plus
Okey Plus is a Turkish-based board game for Android mobile devices and it is developed by Zynga. You can easily win hundreds and thousands of free chips.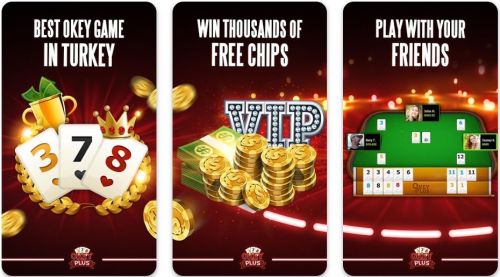 The game is widely popular among Facebook users, as it has been played by over 1,000,000 users from all around the world. The game offers you multiple ways to play, which include Edge, WiFi, or a 4G connection.
Features
Ability to chat and stay in touch with your friends while playing and the same feature allows you to meet new people as well through chat.
You get an option to play as a guest and continue to do so by not opting to sign in to the game using your Facebook.
If you don't have enough friends, you can join a private room with any existing players, or you can create a room, and others can come and join your game.