The betting market, much like the other digital gambling sectors, has become mobile-friendly. Namely, there is an increasing number of mobile betting apps as well as mobile-friendly websites which are specifically designed for betting on the go and include user-friendly design as well as betting options for mobile users.
As a result, mobile wagering in the US is booming and operators are capitalizing on this by releasing dedicated apps for Android in the Google Play store. If you want to ditch the mobile-optimized websites completely and bet directly from the sports betting mobile app, we've got the best betting apps you should install on your Android or iOS device.
There are now a lot of choices when it comes to mobile wagering apps for sports fans in the US. But how do you know which apps rank, and which apps tank? That's pretty easy, we have put together this guide with the info we found via gamble-usa.com to list the best sports wagering apps for Android devices.
So let's run down the pick of apps in a bit more detail
#1. DraftKings Sportsbook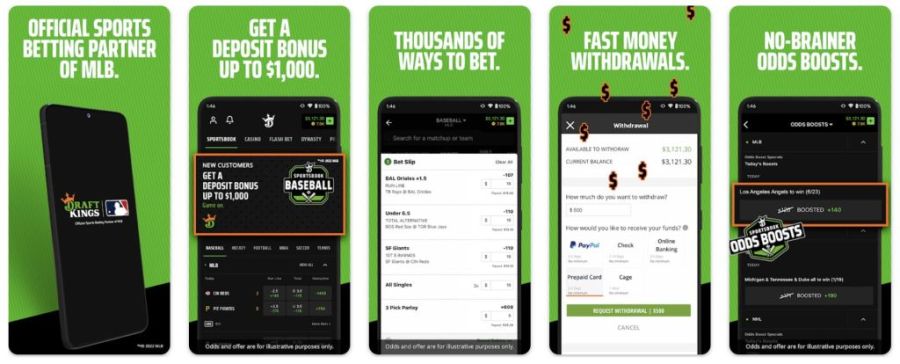 If you're a fan of fantasy sports, you should definitely check out DraftKings. It's a top operator in this sector, and it is equally great at offering a variety of betting options. It covers football, basketball, golf, and much more. The app is user-friendly, with multiple categories that make it easier to navigate the platforms, keep up with the latest trends and bet online.
The app features a selection of great bonus offers for registered members, which is another reason why it's so popular. You can install the mobile app on your Android and iOS device.
#2. Caesars SportsBook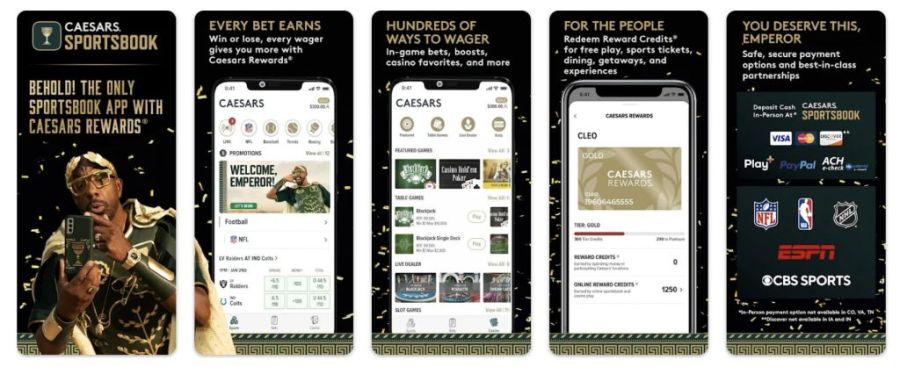 Caesars is perfect for any Android user that is new to betting. The user-friendly mobile application offers live betting options, as well as a variety of bets perfect for anyone that is just starting out or other members that are more experienced in online betting.
You will have a chance to choose from a good number of bets as well as regular promotions from your mobile application. It's also worth mentioning, that you will accumulate Reward Credits when you're betting on the platform.
#3. FanDuel SportsBook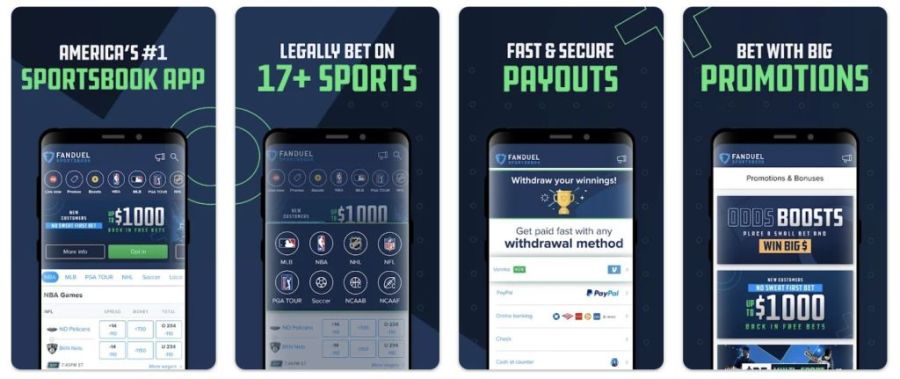 The FanDuel mobile app provides members with an opportunity to bet on golf, tennis, and football, among many other options. They also have a separate section for fantasy sports. Also, you get to access live odds and the latest information regarding different sporting events or matches, which is beneficial even when you're betting from your smartphone.
Plus, they take pride in offering a variety of offers and fast withdrawals to their members. The app is definitely worth checking out, especially if you're looking to play from your Apple or Android mobile devices.
#4. BetRivers Casino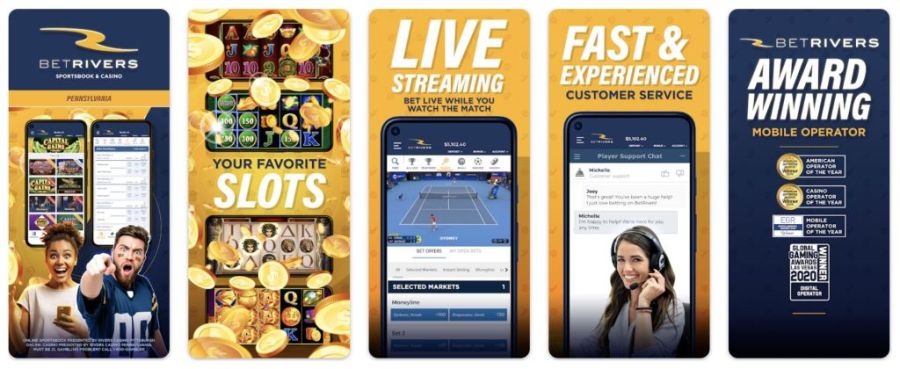 This is a prominent brand in the gambling sector, and it is equally popular as a mobile betting application. The app is customer-centric, and it is integrated with a live chat option that allows users to chat with the customer support team directly.
BetRivers also offers multiple deposits, as well as withdrawal options. The betting options are exceptionally well-suited for NFL betting. Of course, you can access other betting options based on your location. And finally, it has a good range of promotions. The application is accessible on Android devices.
#5. Unibet Betting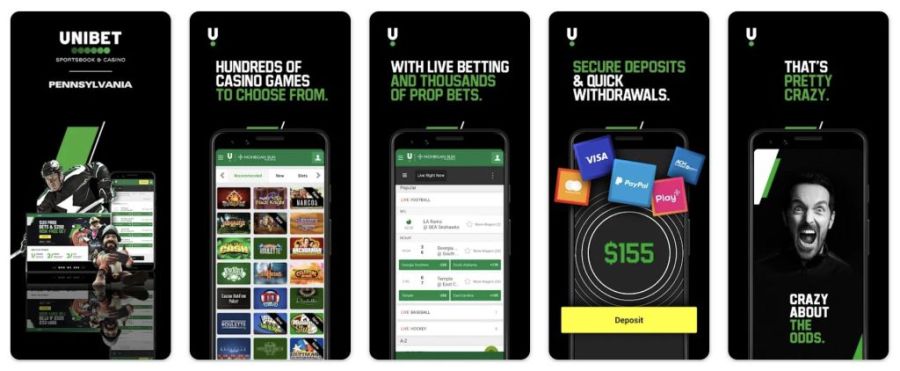 This is undoubtedly one of the most reputable brands in the betting sector. The fact that they have a high-quality mobile application is another reason why you should check out Unibet. You will have access to a wide range of options, including football, hockey, tennis, esports, and much more. From the mobile app, you will also have an option to stream over 40,000 live sporting events on a yearly basis.
The app is easy to navigate even though it's packed with both betting options and great features such as Bet Builder, regular promotions, and more. You can install it on both Apple and Android devices.
Summary
All in all, the mobile betting market will become only more popular in the future, and we will have an opportunity to choose from hundreds of high-quality betting apps. For now, there is still a lot to choose from, as the high-quality mobile apps will give you fast access to a first-class betting experience and offer a variety of options as well as offers and promotions.
The best part is that they function exactly as the desktop version of the betting site. Many offer the same betting options and promotions well, as payment methods. In other words, you won't have any trouble betting on the go from your smartphone.