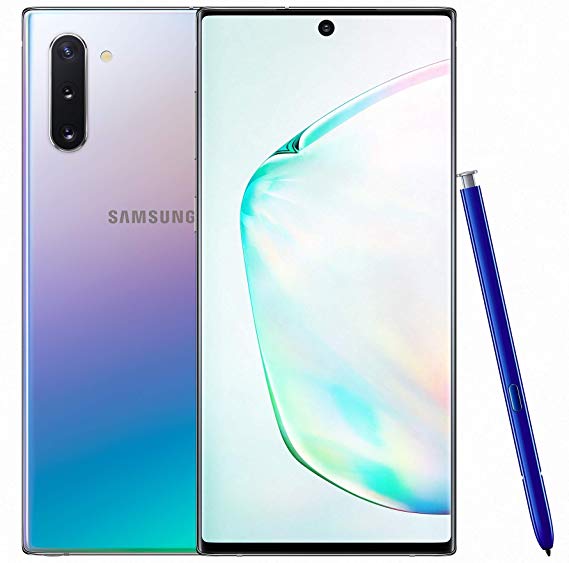 Samsung bifurcated its Note line for this year as it launched the Note 10 and a Note 10 Plus. But last month a report courtesy of Sammobile surfaced suggesting that the South Korean company might as well be working on a cheaper version of the S Pen-totting Galaxy Note 10.
And now the same publication reports that the Galaxy Note 10 at an affordable price is probably headed to Europe. The report goes to tell that the device will arrive in two color options such as Black and Red.
But that is all. There is no info as to what specs or the price tag it will bear, nor is the launch date shared. Sammobile says source hasn't offered it any other information as of now.
The murmur about a Europe-exclusive smaller sized Galaxy Note 10 precedes the actual launch of the Galaxy Note 10 and Note 10+. But evidence to that was only brought to light by Sammobile last month by revealing a model number linked to a new member in the Galaxy Note 10 series.


Sammobile discovered Samsung to be working on a model number "SM-N770F". The letter "N" quickly confirms it was a device belonging to the Note family. But, a regular Note device usually comes with "9xx" number, not the "7xx".
If we can recall, back in 2014 Samsung had launched the Note 3 Neo with the model number SM-N750F, which corresponds to the newly discovered model number, SM-N770F. So, it can be deduced that the latter model could be the Galaxy Note 10 Neo or Lite with scaled-down specs.
The Galaxy Note 10 starts upwards of $950, which is quite expensive, making it inaccessible to thousands of fans of the Note devices. An affordable Note 10 in the lines of the Galaxy S10e will allow them to explore the S Pen-totting Note 10 at an affordable mid-price range.
Recently Samsung is rumored to be changing its strategy related to the Note lineup. Reports even claim that the company might axe the Note for good and will replace it with the Fold lineup from the next year.
However, we feel Samsung might not altogether nix the Galaxy Note line given it has a large fan base. In the event, the Galaxy Fold takes the mantle of the second flagship after the Galaxy S series, Samsung may still continue with the Galaxy Note, albeit in a smaller and affordable avatar. And the Galaxy Note 10 Neo or Lite could be an attempt in that direction.
Was this article helpful?