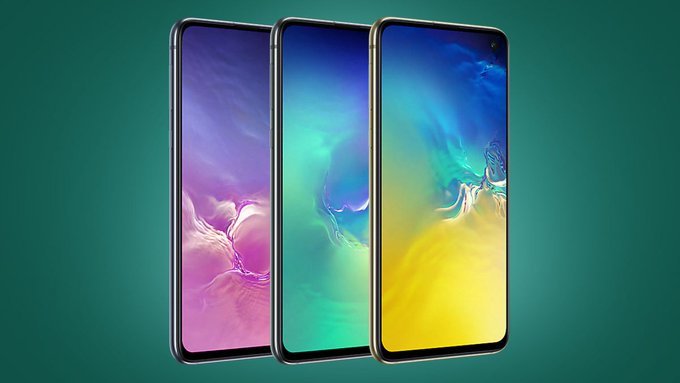 Rumors have been floating around that the Galaxy Note 10 Lite, a smaller and affordable version of the Galaxy Note 10 flagship is in the works and might see the daylight in the European market. Now it seems a lite version of the Galaxy S10 is also on the cards.
Sammobile which broke the news that the Galaxy Note 10 Lite is headed to Europe has also reported about the Galaxy S10 Lite being in the works. According to Sammobile, the source is the same which tipped them about the existence of the Galaxy Note 10 Lite.
According to the report, similar to the SM-N770F model number linked to the Galaxy Note 10 Lite, there is also a device with the model number SM-G770F being developed by the company. The device most likely is the Galaxy S10 Lite.
However, unlike the Galaxy Note 10 Lite, the source this time has given info about specs of the alleged Galaxy S10 Lite which is seemingly prone to tie with specs of the upcoming Galaxy A91.
For a perspective, the Galaxy A91 will come with a 6.7-inch FHD+ display, Qualcomm Snapdragon 855 SoC, 8GB RAM, and 128GB built-in storage. For the optics, the Galaxy S10 Lite will mount a 48MP primary camera coupled with a 12MP ultra-wide-angle sensor and a 5MP depth sensor on the rear. A 32MP selfie shooter will grace the front side. Also, a 4,500mAh battery with 45W fast charging support is expected in tow.
If the spec sheet turns out to be true for the Galaxy S10 Lite, the latter will be an upgrade over the Galaxy S10e-mostly on the camera front, however. The Galaxy S10e at present is the smallest version in the Galaxy S10 series with some compromises made in the specs.
The inclusion of the Galaxy S10 Lite will swell the S10 lineup to four devices which we think is slightly impractical for a premium flagship. Too many affordable choices might affect the sales of the standard Galaxy S10 and the Galaxy S10 Plus. Moreover, the Galaxy S11 series is a couple of months away from being launched as well.
Nevertheless, Sammobile is not vouching for the complete veracity of the report. So, for our readers, it is best advised to take the news with some grain of salt, at least for the time being. If the Galaxy S10 Lite is genuinely being considered, more info in this regard will emerge out, and we will be quick to update you.
Meanwhile, we would like to know what you think about Samsung's idea of launching a lite version of the Galaxy S10. Do sound off in the comment section below.
Are you facing any Problem or need any help?
Get Fast Help from our community experts.

🤗
Was this article helpful?