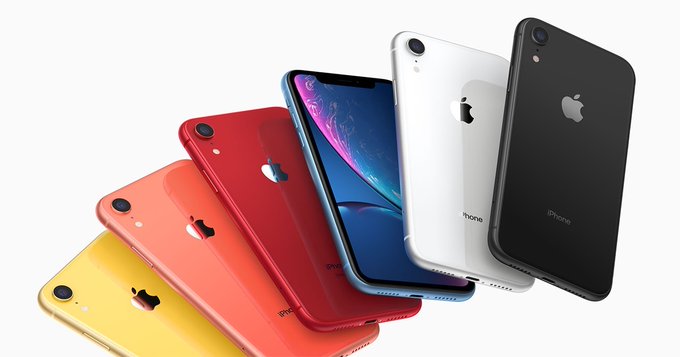 Smartphone prices have skyrocketed over the years, crossing even $1000 mark. But do those insanely priced phones sell in proportionate volume? The answer lies in the recent market research in which Apple's iPhone XR has emerged as the top-selling phone in the first half of 2019.
At $749 the iPhone XR is the cheapest compared to the iPhone XS and iPhone XS Max but still not that cheap. However, the customers worldwide have showered their love on it more than any other phones across different manufacturers.
According to IHS Market Research, the iPhone XR in the first six months of 2019 have shipped nearly 30 million units- 13.6 million units in the first quarter and 13.3 million units in the second quarter. The iPhone XR beats the Galaxy A10 and Galaxy A50 from Samsung to second and third place, respectively by a huge margin.
The Galaxy A10 sold 13.4 million units and the Galaxy A50 sold 12 million units in the first half of the current year. This is despite them being greatly cheaper than the iPhone XR. IHS Market Research and Analyst Director Jusy Hong has an answer for this.
According to him, Apple maintains a small model lineup hence a few of its models account for the vast majority of sales compared to its Android counterparts those keep on releasing phones throughout the year. Their sales get divided in many models of Android smartphones, thus showing a low volume of shipment for each model.
Apple is used to launch two iPhones every year,comprising a regular iPhone and another a Pro version of it. However, in 2018 the Cupertino giant thought to add a third iPhone, the iPhone XR as an affordable option over the iPhone XS and iPhone XS Max. And it seems the decision has worked for the company with the iPhone XR trumping all other smartphones out there in the wild in terms of shipment.
Apple's other two iPhones that found a place among the top 10 selling phones in the IHS Market Research list are the iPhone 8 and iPhone XS Max notching up fourth and ninth spots, respectively. Other phones making it to the list are the Redmi 6A (5th), the Redmi Note 7 (6th), the Galaxy J2 Core (7th), the OPPO A5 (8th), and the Galaxy A30 (10th). A point to note, none of the Galaxy S- and Note-series phones has made the cut.
Was this article helpful?