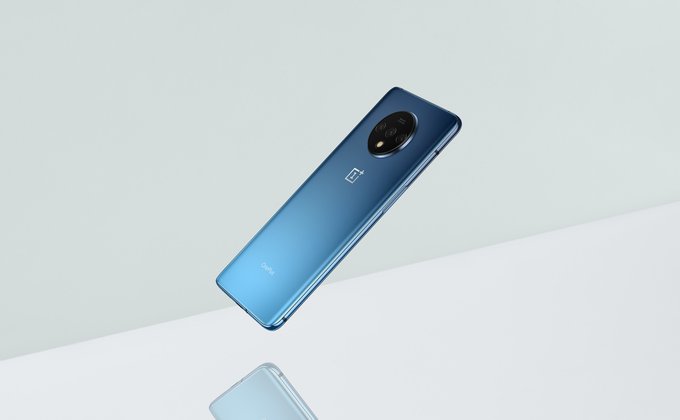 Google recently took it upon itself to reveal some details of the upcoming Google Pixel 4 lineup and it seems OnePlus is also following on its footsteps as the latter has revealed the first official images of the OnePlus 7T, which will be the mid-year refresh to the OnePlus 7.
The "T" versions of OnePlus smartphones are, in fact, scaled-up models packed with the latest tech to compete in the market that is rapidly evolving with latest innovations.
The official images of the OnePlus 7T were revealed to the OnePlus community by none other than, OnePlus CEO, Pete Lau. However, he didn't specify the name of the device but refer to it as the "upcoming flagship".
The company is expected to launch the OnePlus 7T along with its Pro model in India on September 26 alongside the company's maiden TV dubbed as the OnePlus TV. The OnePlus 7T series will also be unveiled in the US on the same day.
The images shown by Pete Lau corroborate the findings from the previous leaked renders that the OnePlus 7T will wield a circular-rear camera at the back with noticeable protrusion. In the images the phone is also seen to be sporting slightly more rounded edges for better ergonomics.
Though Pete Lau didn't reveal how many cameras the setup will include, the images confirmed it will mount triple cameras on the back, which was also tipped by several other leaks in the past.
The OnePlus 7 series had come out with vertically aligned rear camera setup. So, spelling out the reason behind OnePlus opting for the circular camera layout in the OnePlus 7T, Pete Lau said the following.
"With perfect symmetry from any orientation, a circular design became the natural choice. A circle's rounded edges produce an appealing contrast against the straight lines of a smartphone's rectangular form for a seamless, balanced feel."
The CEO said that OnePlus had gone through over fifty design iterations before settling down on this special design.
Are you facing any Problem or need any help?
Get Fast Help from our community experts.

🤗
Pete Lau on the OnePlus community forum also revealed some of the schematics of the phone which revealed the presence of a water-drop notch on the OnePlus 7T, however, smaller compared to the OnePlus 7. According to Pete Lau, the OnePlus 7T will arrive with a refined matte glass back with a smooth finish and metallic radiance.
So far, OnePlus has not confirmed any of the specs of the phone except that it will arrive with 90Hz refresh rate that we experienced on the OnePlus 7 Pro. However, a recent leak has detailed the specs of the OnePlus 7T series which we have covered. To read it click here.
Was this article helpful?