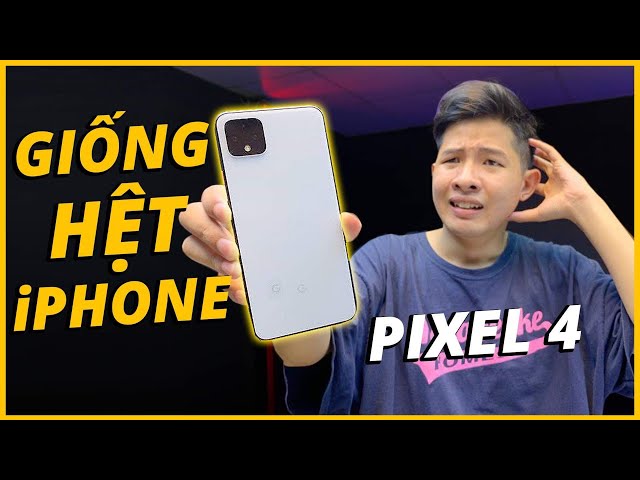 After the unveiling of the iPhone 11 series all eyes are on the upcoming Google Pixel 4 and Pixel 4 XL which, of late, have been the part of many leaks and rumors. The latest leaks have hit the internet in the form of videos- one hands-on review video featuring the Pixel 4 and another hands-on video featuring the Pixel 4 XL.
What we can gather from these videos is the fact that the Google Pixel 4 series will come with some new features such as Smooth Display, ambient EQ, and more. Also, the videos show that the upcoming Pixel flagship will have some camera up-gradation.
First up, let's talk about the Pixel 4 hands-on review video which has surfaced in Vietnam courtesy of YouTube channel AnhEm TV. A white colored Pixel 4 (prototype) in the video gives us an idea of some of the exciting features the phone will arrive with.
There is an Ambient EQ feature adjusting the white balance based on the surrounding lighting conditions for better viewing experience. The Smooth Display feature ensures seamless switching between the 90Hz to 60Hz refresh rates to conserve battery.
Another new feature on board is a Recorder app that was hitherto not part of the previous Pixel phones. However, it is not clear in the video whether or not the Recorder App will record the external as well as the internal audios.
The video also highlights the stock Android 10 experience on the device, revealing new UI elements such as Screen Attention that keeps the screen on while users are facing it. The "Style & Wallpapers" in the settings can be used to change the fonts, icons, accent colors, etc.
The video also confirms the specs of both the Pixel 4 and 4 XL. The Pixel 4 features a 5.7-inch 1440×3030 QHD+ OLED display, Snapdragon 855 SoC, 6GB RAM, and 2,800mAh battery. The Pixel 4 XL, on the other hand, packs a 6.3-inch 1440×3030 QHD+ OLED display, Snapdragon 855 SoC, 6GB RAM, and a bigger 3,700mAh battery.
Another video courtesy of Rabbit TV showcase the Pixel 4 XL in coral, white, and orange color options but with a single black-colored frame. Towards the fag end, the video also shows image comparison between the Pixel 4 XL and Pixel 3 XL taken in portrait, night sight, and selfie modes. Not to mention, the images shot by the Pixel 4 XL come out as crisp, bright, and vibrant.
Both the smartphones, the Pixel 4 and Pixel 4 XL are tipped to launch on October 15, 2019. But it seems by then there will be hardly anything left to our imagination given the alacrity with which both the devices are leaking almost every day.
Are you facing any Problem or need any help?
Get Fast Help from our community experts.

🤗
Was this article helpful?