Do you have any plans to go out during this year's Valentine's Day event? If not then may be the exclusively added Valentines Special features in the Pokemon GO will give you extra boost, energy, and strength to go out there and might also help you find someone special.
It's highly unlikely that Niantic, the makers of the revolutionary mobile phone game Pokemon GO, that caught the attention of billions around the world and forced every one of them to go out on the streets while increasing the chances of socialization with people. How can this innovative game stay behind during the Valentine's Day event?
Niantic and the Pokémon GO team has announced that the Pokemon GO has gone all pink and rosy so that all the trainers around the world can celebrate the special Valentine's Day event by catching, hatching, transferring Pokémon. And completing each one of these tasks will help you earn double the amount of candy.
Well, how you will play?, its cold outside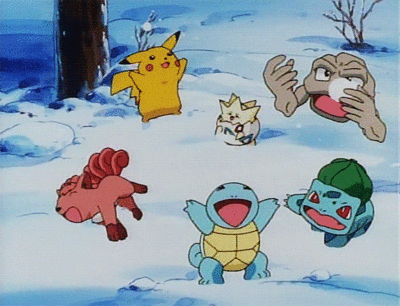 Valentine's Day celebration does not end at the doubled candy only, Niantic has revealed that throughout the event, you are going to discover rare Pokémon like Clefable, Porygon, Clefairy, Chansey, and many other pink Pokémon as the frequency for their spawn in the wild has been increased.
Moreover, it is more likely that Igglybuff, Cleffa, Smoochum will hatch from the eggs. And the duration of powerful item Lure Module, that used to last for thirty minutes only, has now been extended to six hours which lengthens your chances of attracting Pokemon to a PokeStop and catching all of them. Also, if a lure has been used by someone else then you can enjoy the benefits too.
As all of these are time-limited additions to the Pokémon GO only to celebrate the Valentine's Day, so this boosted version of Pokemon GO is only available between 11 AM PST (Pacific Standard Time) February 8th and 11 AM PST February 15th.
So without wasting any moment, get out there now and celebrate this Valentine's Day event by exploring the world around you catching rare and ultra-rare Pokemon and hatching eggs.
Helpful
(

1

)
Not Helpful
()