The Galaxy Fold, which was supposed to be the first foldable smartphone from a premium brand, caused Samsung a lot of embarrassment as the device even before its April 26 release started breaking in the hands of early reviewers. This resulted in Samsung canceling all the preorders and postponing the launch for an indefinite period.
And when it seemed that Samsung might have given up on the Fold for good, new reports have come to fore, telling us that the Galaxy Fold is very much into Samsung's scheme of things and likely ready for full-fledged commercial release in near future, most likely in the coming holiday season.
According to reports, Samsung has completed a two-month redesign process to fix the flaws that were highlighted by the reviewers- mainly related to protective film and the hinge.
It was reported that the protective layer over the screen when peeled off was damaging the screen. Now that film has been extended to the entire display, covering the outer bezels as well. It is now harder and appears to be a natural part of the device so that nobody feels the desire to peel it anymore.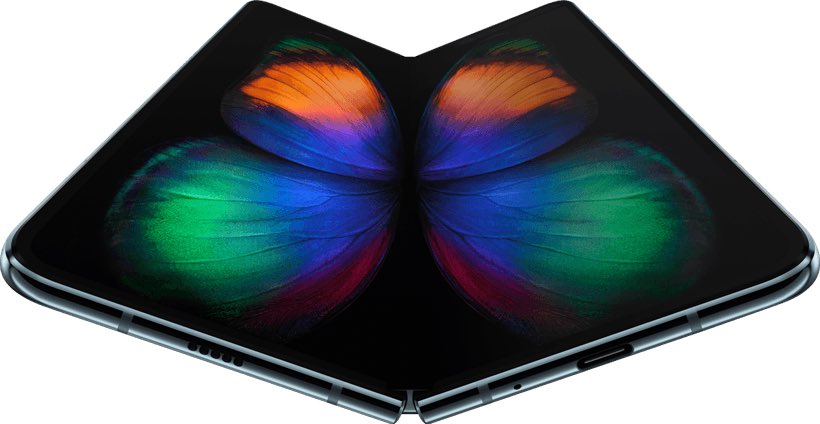 The hinge, on the other hand, is now more upward and flush with the display so that there is only a subtle invisible protrusion, significantly reducing any creation of crease on the screen when unfolded. This also negates the chance of any foreign substances falling inside the hinge.
Although the problems with the Galaxy Fold have reportedly been fixed there is still no word as to when the device will relaunch. Meanwhile, Samsung is considering shipping components such as battery and display to a plant in Vietnam for assembly of the device.
In that light, it is unlikely to be launched alongside the Galaxy Note 10 on August 7 at the next Galaxy Unpacked event in San Francisco. But it may not take too long a time as well. In all probability, the Galaxy Fold is likely to stage a comeback in the upcoming holiday season.
With competitor HUAWEI also postponing the launch of its foldable phone, the HUAWEI Mate X, Samsung, for now, has found a breather to perfect the Fold before it sees the daylight. While the fans fervently wait for the Galaxy Fold we hope the phone to live up to its hype no matter when it is launched.
Was this article helpful?