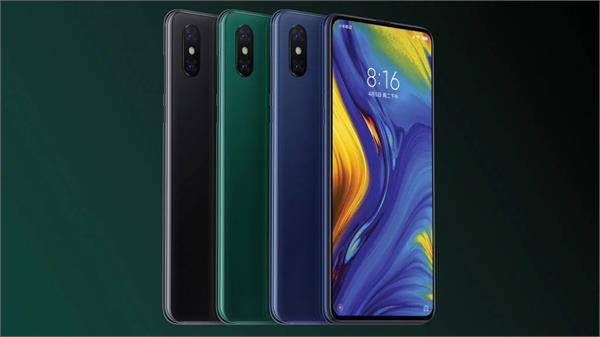 The top of the line Mi MIX series from Xiaomi is set to get its fourth-generation iteration, the Mi MIX 4 quite soon as the company looks to up the ante because Samsung, Apple, and HUAWEI are launching their latest flagship devices in quick succession.
Like with every smartphone, the Mi MIX 4 has also been subject to leaks and rumors of late although it is happening sporadically. As per a new leak, it seems the Mi MIX 4 is going to arrive with the updated display, industry-first kind of camera hardware as well as whopping fast charging support.
The new leak courtesy of CNMO, the Mi MIX 4 will come with a new "waterfall screen" similar to the upcoming Vivo NEX 3. The striking new screen will also be equipped with 90Hz refresh rate which is the hallmark of the OnePlus 7 Pro.
As per the leak, the smartphone will feature a 100MP primary sensor on the rear panel. This aligns with the previous assertion by the company that it will launch a new smartphone featuring a 100MP camera in partnership with Samsung.
The 100MP sensor which the leak refers to might be the ISOLCELL Bright HMX sensor from Samsung which was unveiled just last month. The sensor will use Samsung's Tetracell technology that merges four pixels into one, thereby effectively churning out 27MP images with better details, especially in low light. Also, the selfie shooter this time will be applied in the pop-up mechanism which has been in vogue in recent times.
The battery capacity is not known, but it seems it will have 40W fast charging support in addition to 30W wire-less charging with Mi Charge Turbo that has just been unveiled by Xiaomi.
If we take note of a previous leak, the Xiaomi Mi MIX 4 could very well be packed with a 2K display, Qualcomm Snapdragon 855+ SoC, up to 12GB RAM, and up to 1TB USF 3.0 internal storage. The phone will most likely run MIUI 11 atop Android 9 Pie which will soon bump to Android 10.
As it stands, the Mi MIX 4 is shaping up as a milestone phone for Xiaomi but unfortunately, there is no official word as of now confirming the handset. But since the leaks are picking up the pace we might hear Xiaomi divulging some details about the phone in the coming days.
The buzz is that the MI MIX 4 will see the daylight towards the end of September or early October. Pricing of the phone is not revealed as yet. Anyways, what do you think about this phone? Does it excite you? Hit the comment section below.
Are you facing any Problem or need any help?
Get Fast Help from our community experts.

🤗
Was this article helpful?