We all know how popular Discord is among the gamers community as it helps them remain in touch and interact with each other. One thing that makes it stand out is the possibility of adding a Discord Spotify bot to the server.
Whether you are gaming, traveling, working, or studying together, music remains to play an integral role in our lives.
That is where Discord Spotify bots enter the music industry, which has gained a lot of popularity because it allows you to listen to and enjoy the same music with your friends.
Here are the seven best Discord Spotify bots you can try or install on your server to enjoy music directly from Spotify:
1. ProBot
ProBot is a highly customizable Discord music bot that works excellent with Spotify as it comes with easy access to music while keeping the focus on the quality.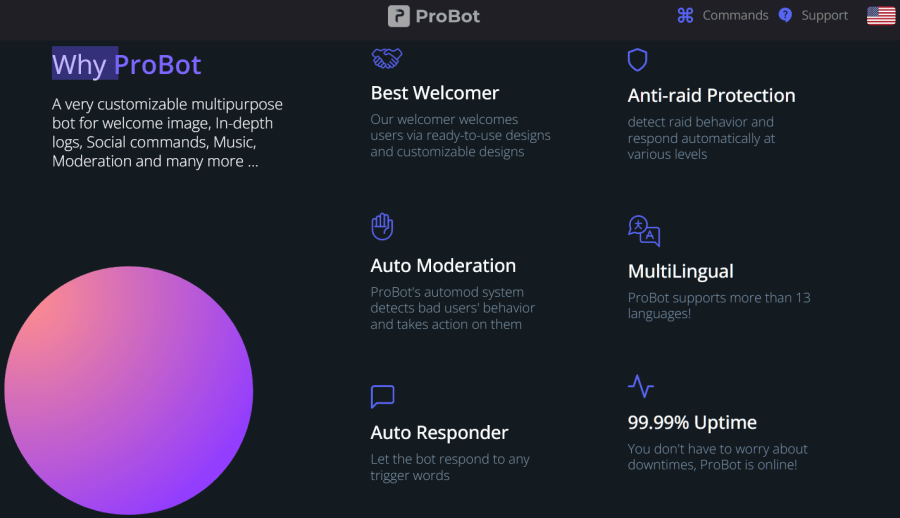 Creating a discord server for music is one thing, and moderating it is another. You will get a built-in moderation system that automatically detects bad behavior and takes the defined action.
Embedding is also available in the bot, which allows you to create, edit, and send embeds to the channels with just a click of a button. And it can be customized later.
Since ProBot is a multipurpose bot, it is famous for music and works well with social commands, welcoming, customizable design, support for multiple languages, and data logging.
2. Hydra
Hydra calls itself a perfect discord bot, and it will be the only Spotify bot you will ever need as it comes with an interactive dashboard from which you can customize everything without commands.

The bot comes with a readymade list of commands full of features and is not usually available in the usual discord bots. That allows you to get a lot done without any know-how.
And the best part is that the bot is multilingual, with support for over twenty languages. When this is bundled with a song request channel, you can make requests through a custom player and control the bot as well.
If you have a Spotify playlist on your channel, you can get a powerful bot that can give an incredible boost to the playback.
And the commands are helpful for playing a song, viewing lyrics, or adding a song to a queue.
3. FredBoat
FredBoat has a bit of a steep learning curve. It might require some extra understanding about the bot's working to make it usable enough as a Discord Spotify bot.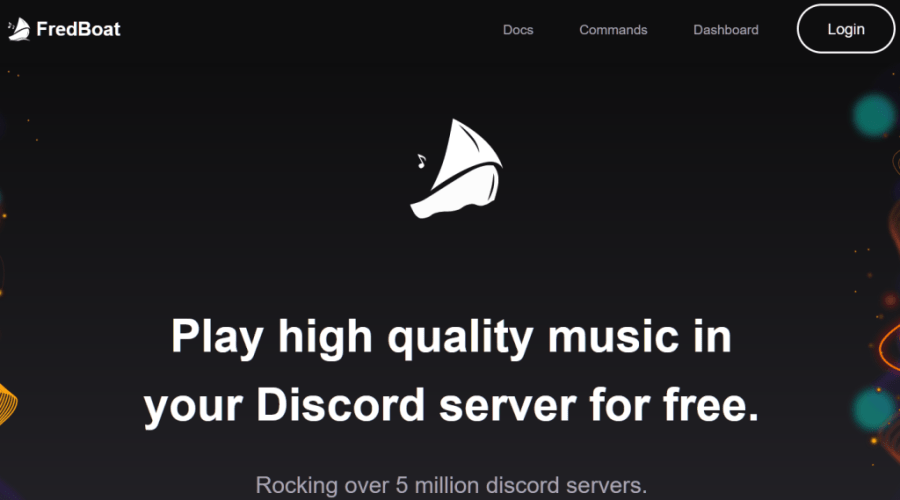 However, since the bot is so powerful, it has been successfully powering more than five million servers all around the world.
It is not only popular among Spotify users but provides a seamless experience for all music platforms, including SoundCloud, Twitch, Bandcamp, and even direct links. Do you know that you can use Spotify premium features for free as well with modded version of the app?
The bot can also play live streams and playlists. And the ability to shuffle and repeat is mind-blowingly amazing, which gives it an edge over other Spotify bots.
The best part about having such a powerful bot on your server is the ability to continuously play nonstop music without any effort from your end to tinker.
4. MEE6
MEE6 offers you one of the most simplified dashboards that are easy to use. It is perfectly suitable to work as a discord Spotify bot.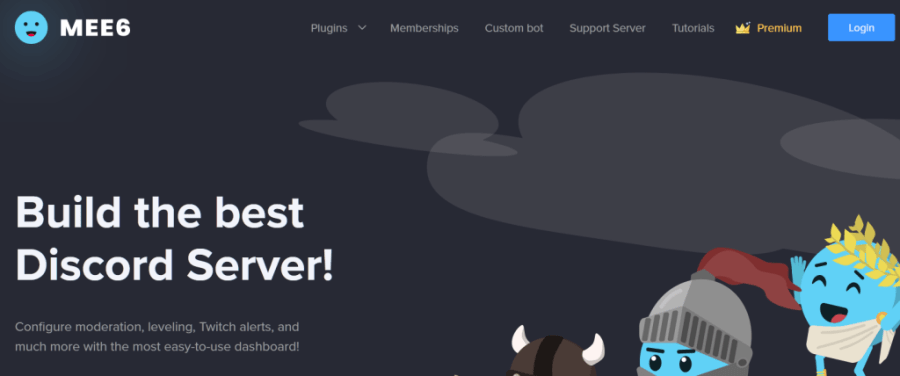 The server bot is highly configurable, including the moderation and leveling of the users. Just like any other bots we have discussed, MEE6 supports custom commands.
The bot is so immensely popular that it is being used by some of the most popular gaming Discord servers, including Roblox and PUBG.
The automation works well when you want to welcome a new user whenever they join the Spotify server, which will include all the details about music trends, playlists, and even rules.
These commands are what exactly make any bot stand out. And this is where MEE6 flourishes, as it offers you complete control over commands.
5. Vexera
Vexera is a powerful and one of the widely chosen Discord bots among the users as over three hundred thousand discord servers are using it.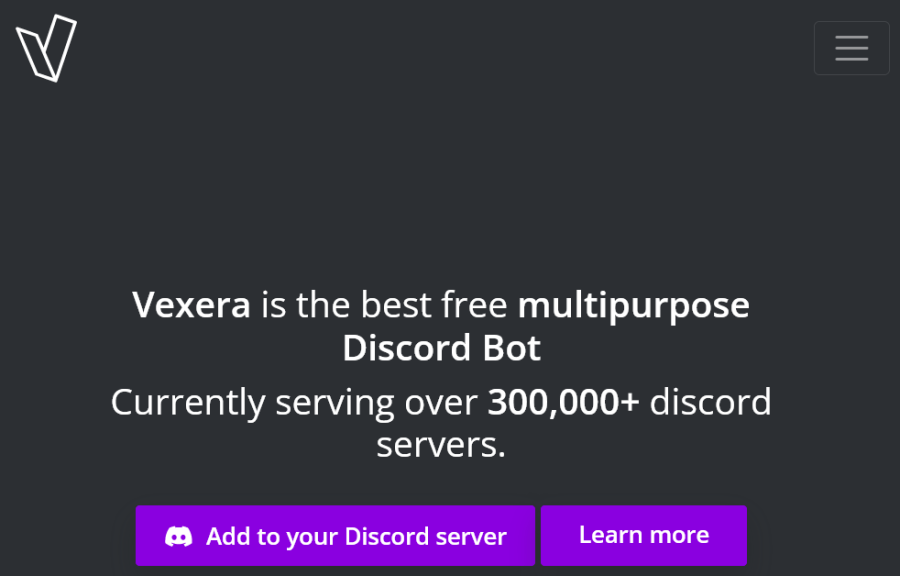 Talking about Spotify, Vexera works perfectly with music streams without any lag, so you and your friends can enjoy seamless songs and podcasts.
Whether you want to search for your favorite songs or look for music from any specific genre, you have the freedom to pause or play the stream, and you can create your personalized playlist too.
Apart from the music playback, you get remarkable capabilities that give you greater control over the bot and the moderation features.
Vexera, being one of the most trusted Discord bots, offers you a beautifully designed server moderations system to give you greater control over the members, and you can assign what they can do and cannot do.
6. 24/7
Since we are talking about Spotify, which is wholly related to music streaming and listening to podcasts so 24/7 is the Discord bot that we will recommend highly.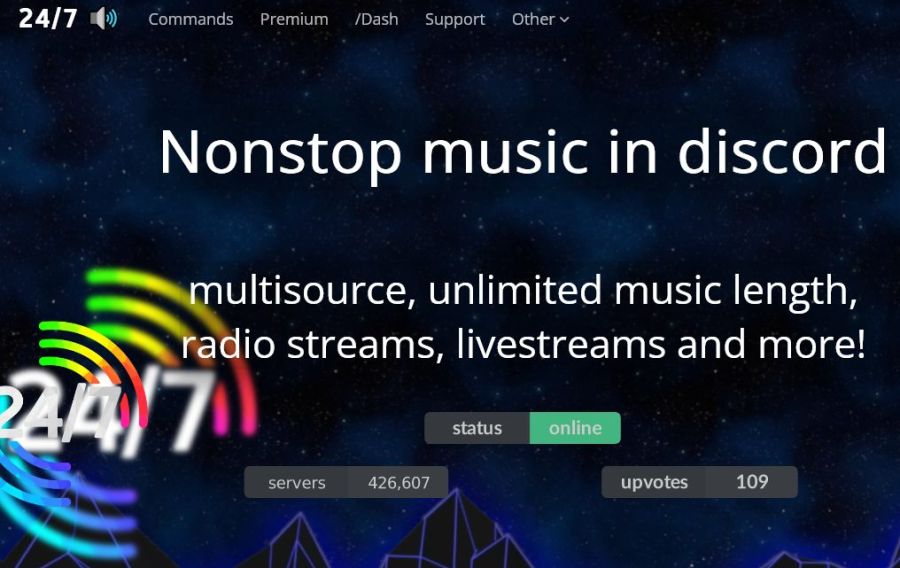 The reason being it is designed and developed while keeping in mind all the needs and requirements of music enthusiasts.
The bot lets you manage and stream unlimited music length, do live streams, and even radio streams, all from multiple sources, including Spotify.
There are multiple plans for the Discord bot, i.e., premium, premium plus, and free. And the premium plus offers you all the advanced features giving you greater control over the server.
For music enthusiasts, the bot even offers an autoplay function that will automatically start playing similar soundtracks based on the music already added to the queue.
7. Rythm
Rythm is by far the most popular and widely used bot on Discord. By more than sixteen million servers, that is because of how easy it really is to listen to your favorite music with your friends together.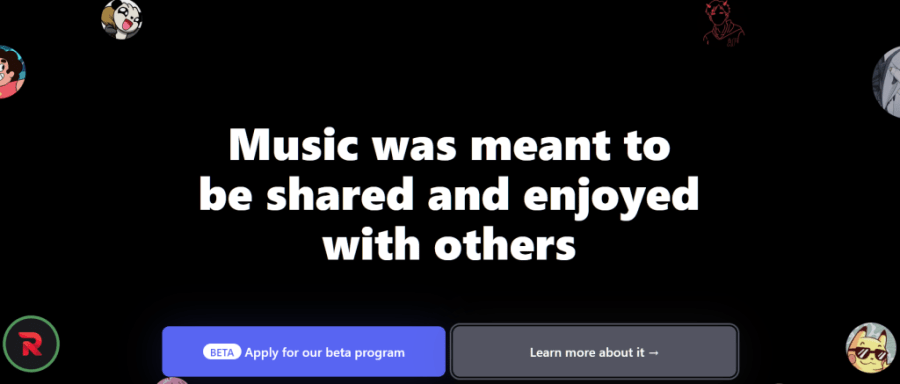 The bot was so big that YouTube took it down during the third quarter of 2021 as it was pulling music from the website and sharing it on its own servers, which is not allowed.
However, the good news is that Rythm is coming back stronger with something interesting to revolutionize the world of music. Their beta program is available, and you can apply for that through their website.
Setting up and gaining access to the Rythm bot is simple on Discord, and it can be added effortlessly to your server. Once added, you can then use the appropriate commands to search for music or add songs to the playlist.