Don't know why but our devices malfunction when we need them the most. Are you trying to turn on WiFi on your Android but the toggle switch won't work. And either it is stuck at the off position or won't respond to your taps at all.
You don't have to worry as you are in the right spot. In this blog post, we are going to share with you the four working methods. You can try them right now to fix the WiFi not turning on the issue on Android.
Before we proceed, it is important to note software issues are quick and easy to troubleshoot. But if your Android device has some hardware-related issues. It will need serious efforts from your end.
1. Restart Your Android Device
Restarting a device is one of the well-known methods that fix a lot of known issues. Whether the issue is with the software or hardware. The method is pretty self-explanatory, simple, and we all know how it works:
Press and hold the power button until a menu pops up on the screen.
On the menu, you should be able to see the restart option. Tap it.
Wait for the device to reboot.
If you are unable to find the restart or reboot option. Simply press and hold the power button to power off the device. And then use the same button to power on your Android device.
Once done, please try to turn on the WiFi and see if it works. Otherwise, try the next method.
2. Double Check Airplane Mode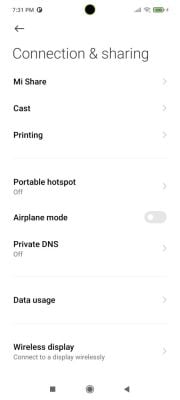 You need to make sure the Airplane Mode is disabled. As on some Android devices, this can cause issues with the WiFi network. And won't allow you to turn on the WiFi as well, which is actually a safety feature. Check whether the airplane mode is disabled, you may turn it on and then turn off the airplane mode.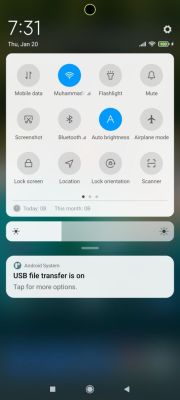 In case you don't know, you can find airplane mode under the Settings -> Connections section. There should be a toggle switch for Airplane mode.
Once that is disabled, try to enable WiFi now. It should work.
3. Make Sure the Power Saving or Battery Saving Mode Is Off
In case you are not aware. Many Android devices come bundled with powerful battery-saving and power-saving functionalities. Using this you can turn off resource-hungry features like WiFi and Bluetooth connectivity. To save battery power and give you the greatest battery life.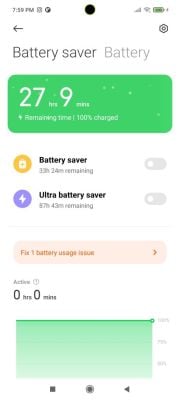 Usually, once the power saving mode is enabled. Android devices go on a lower power consumption mode. Where the only thing works are phone calls, messaging, and some selected apps.
You can easily disable battery-saving or power-saving mode. Go to Settings and then search for Battery Saving or Power Saving. Once there, turn off the power saving and then try to enable WiFi connection.
4. Get Your Phone's Hardware Checked
This is the last method. This is the only option left as there have been countless cases where WiFi won't turn on due to some hardware issues.
This requires the attention of a hardware expert and you may take it to a repair center. Especially someone who can diagnose and repair any hardware-related problem.
If your device is still under an active warranty period. Then it would be better to take it to the same store from where you bought it. This might allow you to get a replacement or free repair.
Which method helped you fix the WiFi issue?
We hope this guide has helped with WiFi not turning on the issue on Android smartphone or tablet devices. If the tutorial helped you in any way then please share your opinion in the comments down below. We read each one of them! 🙂
If you know about any other method to fix the WiFi issue that we haven't included in our guide. Let us know about that in the comments. We might include it in our blog post for our readers during the next update.