TikTok is full of amazing content creators who create genuine videos to keep their followers entertained and some videos go viral too, which are then shared via instant messaging apps by directly downloading videos on the phone to share with their friends and family groups, but those contain watermarks. However, to help you save TikTok without a watermark, we have compiled a list of remarkably free web apps.
The process to download TT videos and photos without a watermark is simple and takes less than a minute. Just copy the TikTok link you want to download, open a web browser and go to any web app I have mentioned in this blog post, paste the video link, and tap the download button. That's how simple and easy the whole process is. You don't need to download any app.
Since these are web apps so each one of them is cross-platform compatible and can be used on Android, iOS, PC, and Mac. All you need to have is a web browser that supports downloading and maybe an ad-blocker because these web apps are going to show you tons of advertisements. The best workaround is to use an ad-blocking app or a web browser with an ad-blocker extension.
I will recommend Firefox web browser with the uBlock Origin extension to block intrusive ads. Once you have everything set up, you can move on to the list of web apps to download TT videos without a watermark in full HD on your device:
Don't forget to try number eight on our list, it supports bulk TikTok video downloads without a watermark.
Web Apps to Save TikTok Videos without Watermark
#1. SnapTik
SnapTik offers you to download TikTok videos with just a few taps on the screen. You will get to save watermark-free high-quality full HD videos directly on your phone or device. Once you paste the link, the website will provide you with two download links from different servers, and you can use either to save logo-free videos. SnapTik even has a dedicated Android app.
Web App Link: https://snaptik.app
#2. TikTokDownload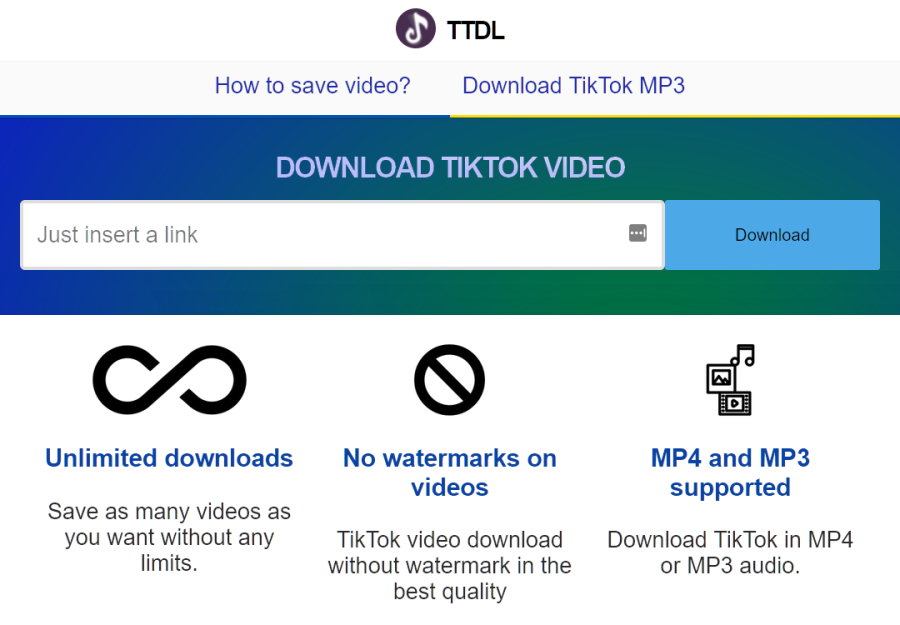 Save TikTok videos to your phone without compromising on the quality in multiple formats including MP4 and MP3. It totally depends on what exactly you are looking to download and whether it is a video or music. Simply paste the TikTok link into the box and the TikTokDownload web app will give you three links i.e. save without watermark, with watermark, and MP3 version.
Web App Link: https://tiktokdownload.online
#3. SSSTik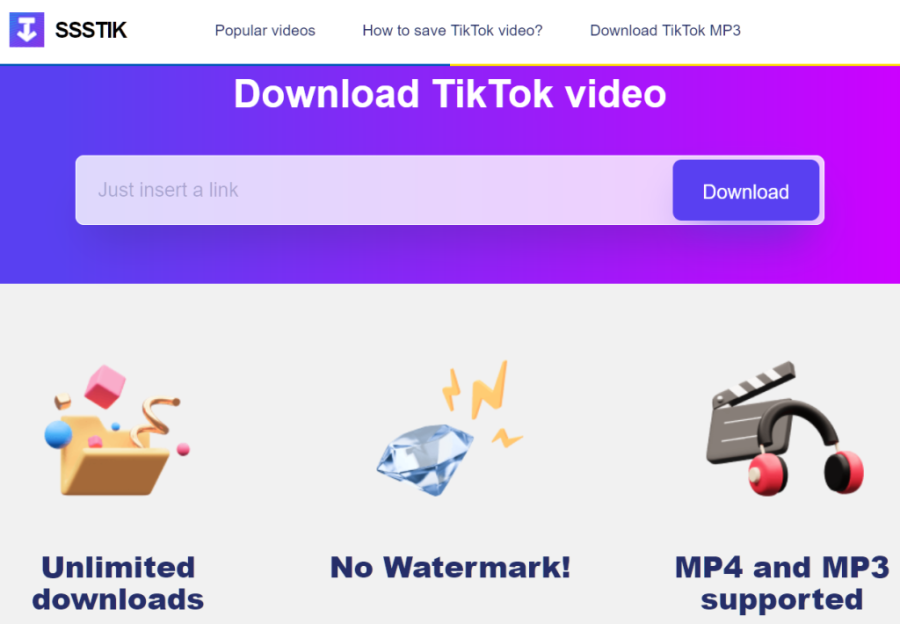 SSSTik gives you the superpower to download as many videos as you want without any limitations and restrictions, and above all, it also removes the TT logo and gives you a clean watermark-free video in MP4 format and HD quality. Similar to the TikTokDownload, SSSTik also offers you three links including two server links without watermark and another option to download the MP3 version.
Web App Link: https://ssstik.io
If your TikTok account is banned due to unknown reasons and you couldn't figure out what to do, we have an in-depth guide for beginners to get your TikTok account unbanned.
#4. TikMate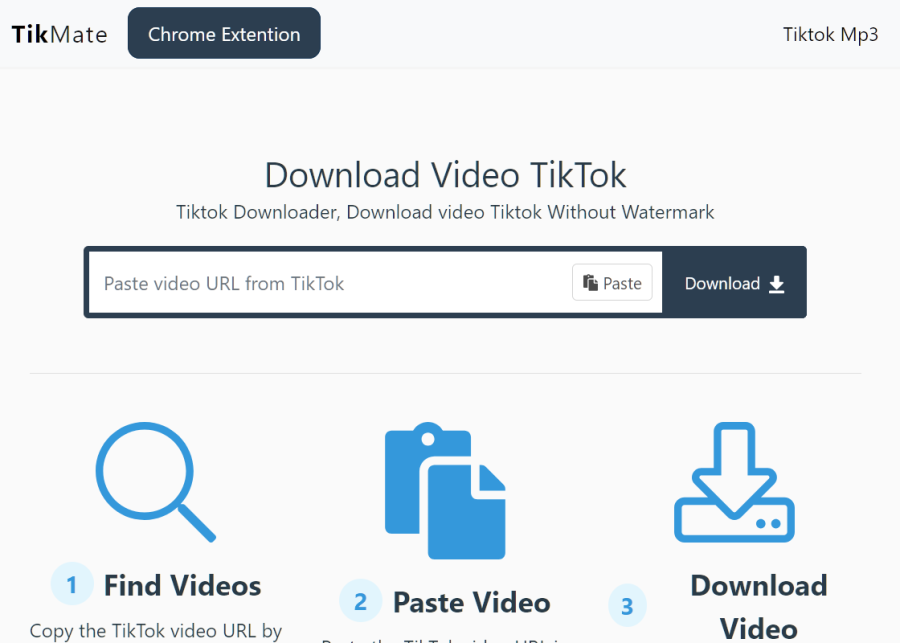 TikMate is an online web app used by hundreds and thousands of TikTok users to download TT videos without a watermark. The site does not require any registration so there is no need to remember login credentials. While watching videos on the app, just copy the URL or share the link and paste it into the box. It will give you two links, the first one to download TikTok without a watermark and the second link to download in MP3 audio-only format.
Web App Link: https://tikmate.online
#5. SaveTT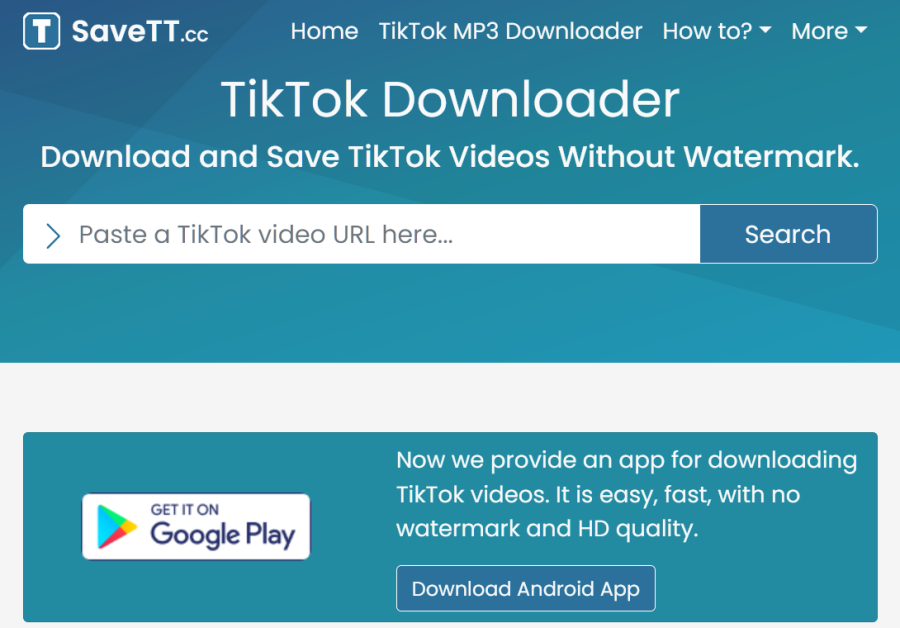 SaveTT is a simple web-based app that comes with a dedicated Android app as well as designed to help you save TikTok videos in easy-to-play MP4 video format with a simple tap of a button. It's as easy as 1-2-3 and the downloaded videos won't have any watermark whatsoever. Once you paste and submit the link, you will get an option to download not only a logo-free video but even an MP3 audio file too.
Web App Link: https://savett.cc
#6. SaveTik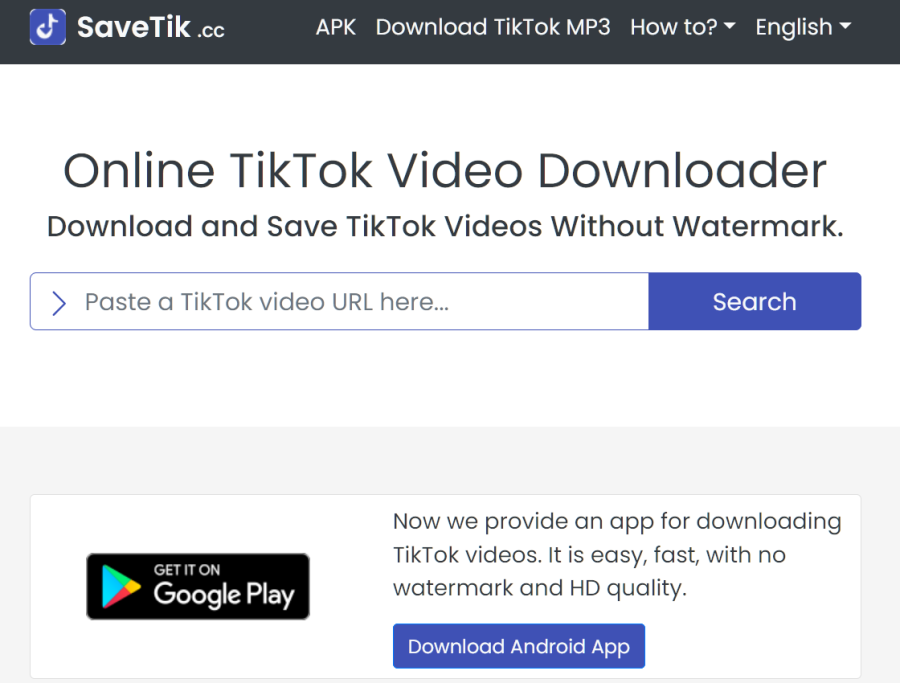 SaveTik is very much similar to SaveTT as I have already discussed above but the only difference is both are developed by different developers so in case one stops working you can quickly jump to the other one and continue downloading your favorite TikTok videos on your phone and computer without a single TikTok logo over it. They have their Android app too but beware of advertisements.
Web App Link: https://savetik.cc
#7. TikFast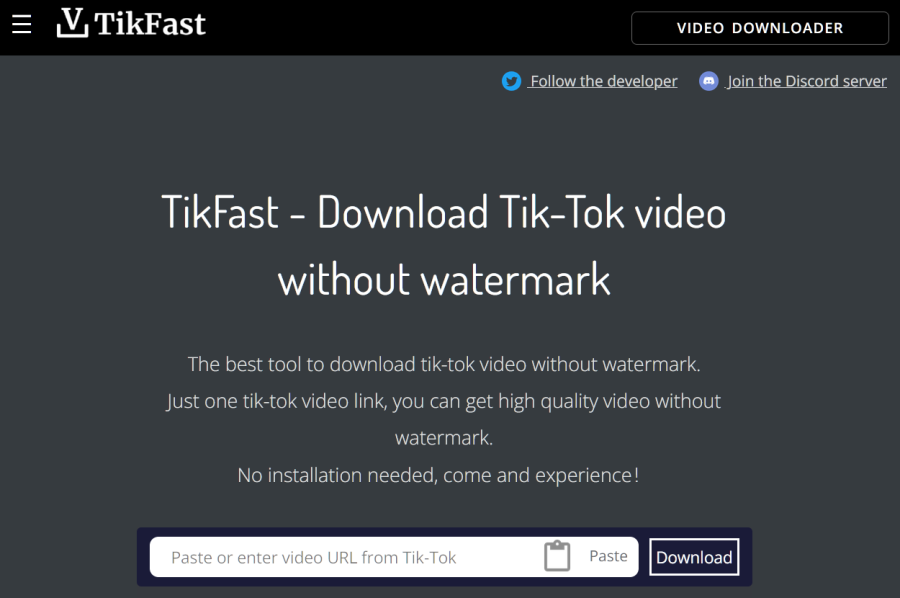 TikFast is another wonderful and absolutely free service to download anyone's TikTok video without a watermark in high quality. The website gives you the option to save TikTok in its original format with a watermark, TT video without a watermark format, and audio-only MP3 format. It works on all the available platforms including Android, iPhone, and Windows PC.
Web App Link: https://tikfast.net
#8. TokDownload – Bulk Download TikTok without Watermark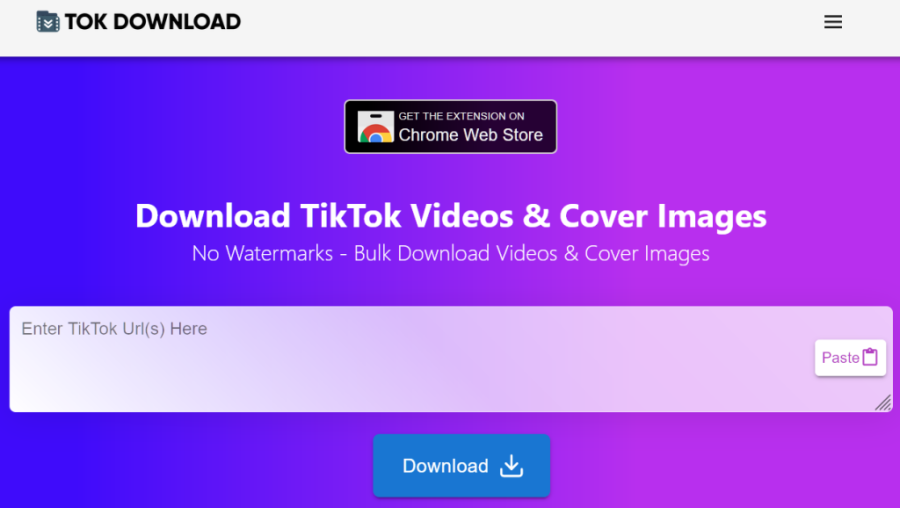 TokDownload is the best web app out of the other seven I have reviewed here as this one comes with bulk downloading support, which means you can save multiple TikTok videos at a time in just one tap. Upon downloading, the website gives you a compressed zip file that contains all the watermark-free videos. Simply unzip and enjoy your TikTok videos. You can even download cover pictures using the TokDownload web app.
Web App Link: https://tokdownload.com