YouTube has become one of the most popular and widely used platforms to share and consume video-based content on almost any topic whether it is music, educational content, movies, dramas, entertainment, vlogs. You just name it and YouTube will show you a video for that. And do you want to know the best part? It's free.
However, there are several countries and regions where YouTube services are partially blocked because of various reasons including local laws and licensing issues. And whenever you try to watch any of these videos, YouTube will show you a message "The video is not available in your country."
But here we have created an easy-to-follow guide that can unblock any video and let you watch YouTube videos blocked in your country.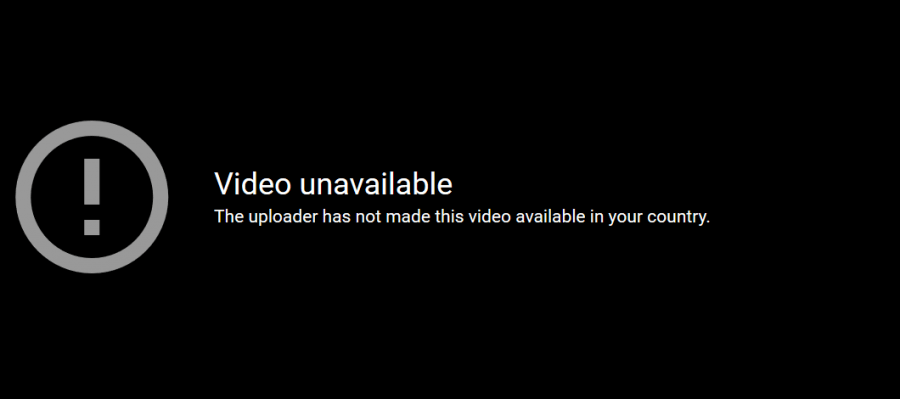 First, we are going to share with you an online tool using which you can check whether the video you are trying to watch is blocked or not. Once verified, we will then share the three best ways to help you watch that blocked YouTube video.
Video Restriction Checker Tool by UnblockVideos: Linked below, this free web service will let you check and tell if YouTube has applied any country or region restriction on the video.
Now that you have confirmed the video is actually restricted and blocked in your country so let's just quickly jump to the methods to unblock and watch blocked YouTube videos.
3 Best Ways To Watch Blocked YouTube Videos In Your Country
#1. Use A VPN App
Using a reliable VPN app is one of the simplest and quickest workarounds to watch those YouTube videos that are blocked in your country as VPN completely masks your location and IP address. That is not all, your connection will also be encrypted to protect your data and your location will be set as your selected VPN server location.
VPN's are of two types, free and paid. Free ones are good for lightweight work and web browsing but to be able to properly stream a video from YouTube you may need to invest in a paid VPN, which offers maximum reliability and have servers all around the world so you can virtually spoof your Internet connection and location to any part of the world.
If you are still looking for the easiest option that lets you watch a blocked YouTube video on your Android mobile then we will recommend you to get Browsec VPN installed. It is available on the Play Store and the free version is usually reliable enough to stream videos in 480p resolution. But don't expect blazing fast speeds.
Once Browsec is installed, give it the required permission. Now launch the YouTube app and find the blocked video you were trying to watch. It should work.
#2. Use A Proxy Server
This method uses a proxy server to help you bypass all those country-restricted videos on YouTube; however, proxies are a little bit less secure but offer similar functionalities i.e. unblocking blocked content on the Internet. Specifically, that content that has restrictions imposed based on the visitor's geographical location.
As we already discussed that VPN servers are highly secured but the servers used by proxy don't care about your privacy and they don't waste resources on encrypting your data. This means more vulnerability to online threats and malware attacks, but that could happen only if the websites you are visiting are less secure.
However, the website we are trying to access here is YouTube, which is highly secure and we are going to watch a simple video that has a geo-restriction on it. So we can use almost any reliable proxy server.
If you ask us, we will recommend you to use any proxy that we have listed here in our review of best proxy servers to access blocked content. And it will help you bypass geo-restriction from any video whether it is on YouTube or any other platform.
#3. Download The Video
The third option is to download the video from any online video downloading websites. Although there are dedicated apps for Android phones, since the video is blocked in your country, so the app won't be able to render the video and can't download it.
The best method is to use the web services we have listed below using which you can simply enter the YouTube video URL and click on download; you will then see a list of links along with the resolution and video format. You can even download the audio version in MP3 format.
Simply click on the one that you find the most suitable and the download will begin. That's how easy it is.
KeepVid: One of the oldest and the most popular website to download videos from the Internet without installing any app or software.
YT1s: Probably new in the video downloading niche but it works well and can help you download videos from YouTube in various resolutions and formats including 4k, 1080p, and 720p.
We hope this guide helped you in watching YouTube videos that are blocked in your country. If you know about any other method that works for you then share with us in the comments down below. We will be happy to hear about them. 🙂