Xender apk is one of the best file-sharing and transferring apps for Android; here is what you are going to learn about this app:
If you want to share any app or transfer any huge file between any devices or platform at lightning-fast speeds, then Xender APK will be your best bet.
Xender is a cross-platform app that lets you send and receive files between Android, iOS, Windows, and Mac, all within a matter of minutes without any limitations.
Xender does not require you to have a USB connection; neither does it depend on the data or Internet connection.
You can freely share any type of file, including documents, music, video, movies, pictures, and even apps/games.
Now, you must be wondering how in the world this app named Xender is going to help me transfer files from one device to another, right?
Continue reading to learn more about the app and its working…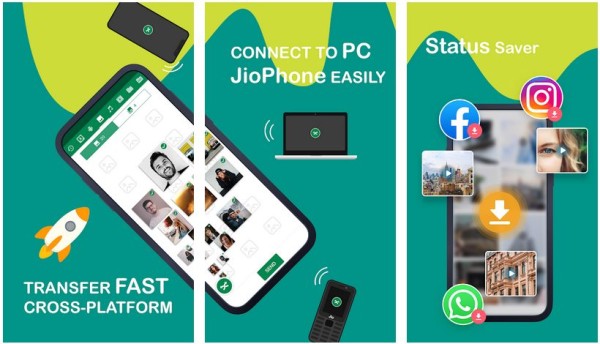 How to Install Xender APK?
Xender apk is really easy to download and install on almost any Android device. Just follow these steps and you are good to go:
Note: You may need to enable the installation of apps from unknown sources through the Android security menu to be able to sideload/install the app.
Download the Xender apk file from the download section located at the beginning of this post.
Tap the apk you just extracted.
Follow the onscreen process to install the app.
Once installed, go to the app drawer, find the app, and launch it. You can now freely share any files whether it is video, music, or any other file with another device within a matter of minutes.
Features of Xender for Android
Here we have discussed the key features you are going to find in the Xender:
Fastest File Transfer: Allows you to transfer all types of files quickly and within a matter of minutes thanks to the speedy file transfer protocols.
Smooth UX and UI: The user interface and user experience are simple and designed in such a way that makes sending and receiving files a piece of cake.
Download Videos from Social Media: Whether it is Facebook, Instagram, or WhatsApp, you can download and save videos as well as status updates and share those with anyone.
Transfer Wirelessly: You can wirelessly send and receive almost any type of file without the need for cables or enabling slow Bluetooth.
No Internet Required: Xender does not require you to have an active Internet connection to share files as the app simply turns your device into a hotspot for speedy transfers.
Convert Video to Audio: The native feature allows you to convert any video into audio, which comes in handy when you have a lecture or Zoom class recording and want to have the audio-only version.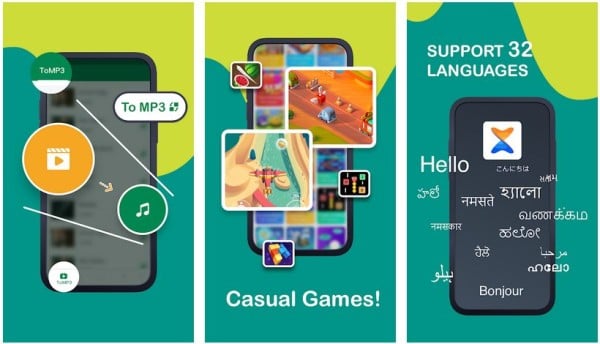 About Xender APK
Xender is an app that you can use to transfer or share photos, videos, applications, or even movies to multiple devices at once. This app was first launched in China in 2012 but was launched in other parts of the world in 2013 with support for multiple languages.
Xender is a file-sharing and file-transferring app, which can be used to share various types of files with other devices. Apart from Android, this app is fully compatible with different operating systems too, including iOS, Windows, Mac, and Tizen.
The best feature of this app is that you don't need any cable, USB, or even a Bluetooth connection to transfer files, all of which usually take quite a long time to complete the transfer. Moreover, you don't even need internet connectivity to send or receive files to or from your friends, respectively.
You were wondering how Xender sends or receives all the files if it doesn't need any of the options mentioned above.
How Xender Supports File Sharing
Well, let's clear things up…
If you want to send a file, what it does is that it turns your Android device into a hotspot device to which other devices can connect and quickly receive all the files. And the best thing, the transfer speeds can easily reach about 40Mb/s.
As it uses the hotspot connection rather than the not-so-reliable Bluetooth connection, making it the fastest option that can be used for transferring. It transfers almost all types of files quickly and reliably without any hassle or problem.
How to use Xender for Android File Transferring?
Xender has an easy-to-use and simple user interface, which might be hard to understand for first-time users, but is easy once you know how things are working.
Don't worry. Let us explain how the Xender app works:
Once you download and open the app, it is going to ask for some permissions. Once you have granted those permissions, you will get into the app's main screen. By default, you will be in the APP section, where you can see all the apps already installed on your device.
To share or transfer a file to another device, you have to tap on the file you want to send. A popup will appear at the bottom of the screen with a "Send" option. Tap it, and additionally, if your device is running Android 8 or above, the app will ask to allow location access for security reasons.
Once you have granted location access, a QR code will be displayed, which the receiver has to scan to start the file-transferring process. When the receiver scans the QR code, their device will be connected to your device, and the file-transferring process will begin.
It's that simple.
Now, if you want to receive any file or app from another device, then you will have to follow a similar procedure, which is to scan the QR code displayed on the sender's device.