FL Studio Mobile is a powerful music and audio creating and editing app for Android that has the capability to let you create and store multitrack projects right on your phone or tablet device. The app is completely customizable and offers a wide range of effects, drum kits, piano, and drum pads.
Here you can find a working fully unlocked FL Studio Mobile mod apk along with the complete OBB data file that you can download and install right away to begin creating your very own music, starting from creation, then all the way to editing and finalizing a piece of music.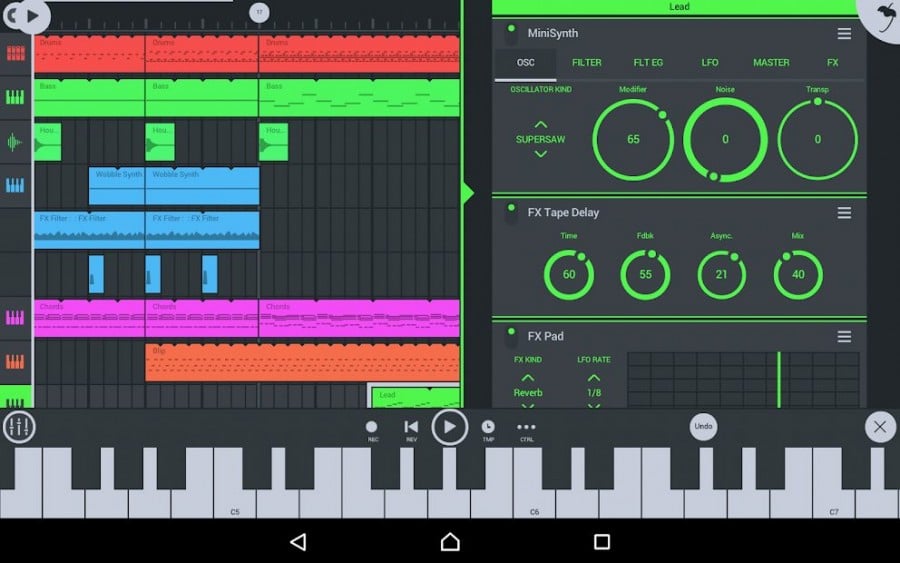 How to Install FL Studio Mobile Mod?
It is simple to download and install the FL Studio Mobile mod apk on an Android smartphone or tablet device. All you need to do is follow these steps and you are good to go:
Note: You may need to enable the installation of apps from unknown sources through the Android security menu to be able to sideload/install the app.
Download the FL Studio Mobile mod apk file from the download section located at the beginning of this post. And download the OBB data file too.
Tap the apk and follow the onscreen process to install the app.
Once installed, now you need to extract the OBB data file using any file manager app, first rename the folder to "com.imageline.FLM", and then copy the folder.
Then using the file manager, go to this location on your phone:

/Android/obb/

Now paste the "com.imageline.FLM" folder into the mentioned directory.
Once done, launch the app and it should automatically download any additional necessary files required to run the app. You can now begin working on your music projects.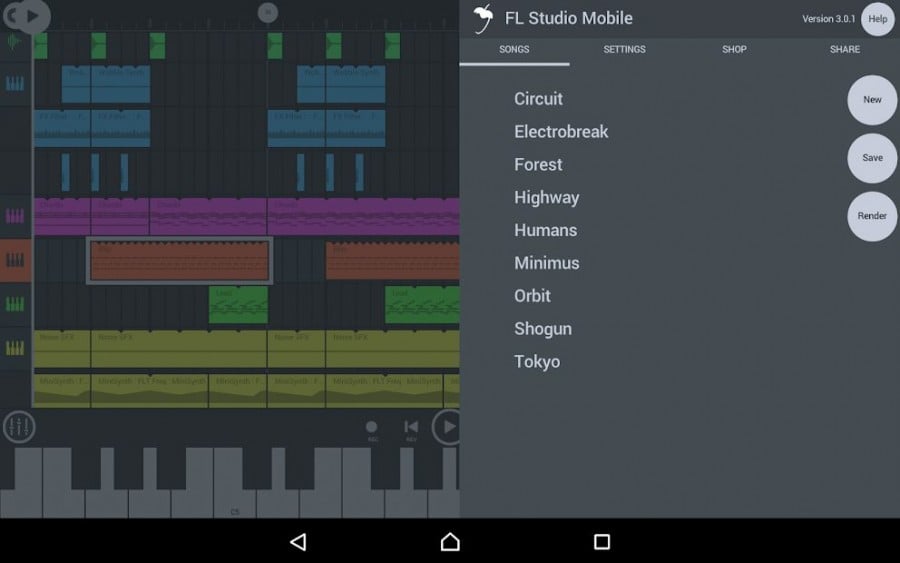 What's Modded in FL Studio Mobile APK?
The FL Studio Mobile mod version available in this post is fully patched to make sure it works without prompting for in-app purchases or asking for bundle purchase requests. Moreover, the provided OBB data file will make sure that all the required add-ons, instrument modules, effect modules, and some sample library content.
The app is patched in such a way that it can easily handle and run with the obb data files without downloading any files from the server.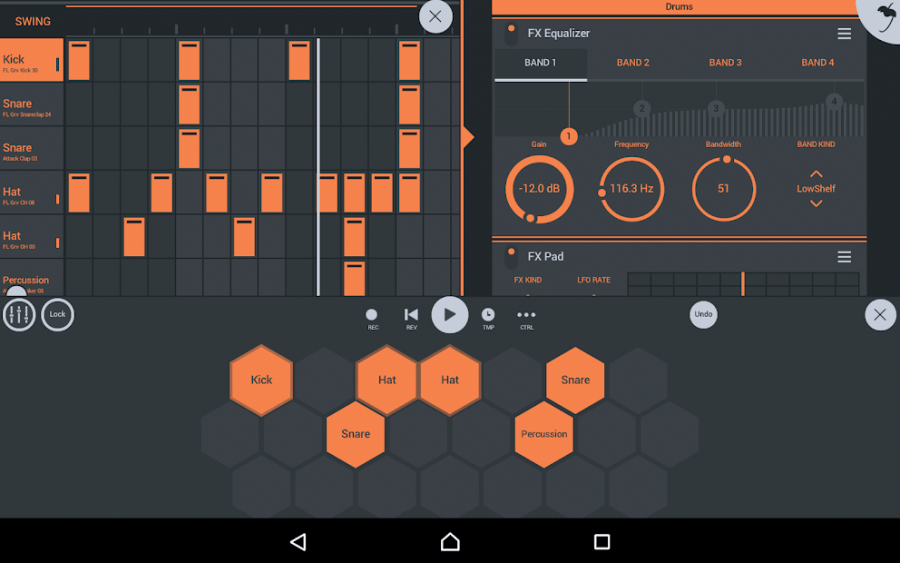 Features of FL Studio Mobile
Mentioned below are some of the most prominent features of FL Studio Mobile for Android:
Synthesizers and Drum Kits: There are numerous high-quality sampler, synthesizers, drum kits, and loop beats to aid you with music creation.
Highly Configurable: The app is highly configurable as it allows you to totally personalize all of the virtual drum pads and piano keyboard.
Support for MIDI Controller: You will get native support for MIDI controller, which can help you with linking to sliders, knobs, and play instruments.
Mixer: You can do a lot of mixing for any of your music projects with effect bus, pan, mute, and volume adjustment.
Save/Load Song: You can save and load songs as well as direct export in various formats including FLAC, WAV, and MP3.
Dex & Chromebook: The app is fully compatible with the full-screen Dex and Chromebook for music editing work.
MIDI Support: Whether you are managing single track or multiple tracks, you can easily import and export MIDI files.
Intuitive Interface: The screen layout is fully intuitive and highly customizable as it can easily adapt to almost any screen size and resolution.