The Samsung Galaxy Z Fold 4, released on August 25, 2022, represents the latest evolution in Samsung's bold venture into foldable smartphone technology. As the fourth iteration of this pioneering series, the Galaxy Z Fold 4 incorporates numerous advancements that build upon its predecessors' successes and address their shortcomings.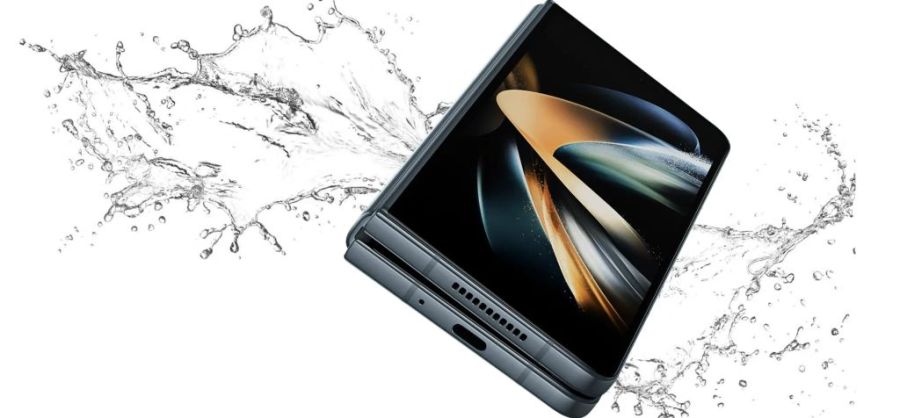 The Galaxy Z Fold 4 release date was highly anticipated by tech enthusiasts and everyday consumers alike, due to Samsung's reputation for pushing the boundaries of smartphone design and functionality. This innovative device truly embodies the company's commitment to leading the charge in the ever-evolving world of mobile technology.
| Pros of Galaxy Z Fold 4 | Cons of Galaxy Z Fold 4 |
| --- | --- |
| Usable Cover Screen: Offers a convenient alternative interface when the device is folded, optimizing usability and providing a traditional smartphone experience when needed. | Slow Charging: Despite its many advanced features, the Galaxy Z Fold 4's charging speed could use improvement. This may pose an inconvenience to users who frequently need to recharge. |
| Excellent Multitasking Features: Galaxy Z Fold 4 boasts advanced software capabilities, enabling users to effectively multitask across multiple apps on the expansive inner screen. | Battery Drain with Heavy Use: Although equipped with a sizable battery, the Galaxy Z Fold 4's battery life could be a concern. Prolonged or intensive use may require frequent charging. |
| Inner Screen Ideal for Games and Video: The large, high-resolution inner screen provides an immersive experience for gaming and video consumption, rivalling some of the best tablets on the market. | |
| Reliable and Fun Camera: Equipped with a versatile camera system that's capable of capturing stunning photos and videos. Additional features and modes make photography and videography fun and engaging. | |
| Water Resistant and Durable Materials: The device's construction features water-resistant capabilities and durable materials, including Gorilla Glass Victus+ and | |
Galaxy Z Fold 4 Design and Display
The Samsung Galaxy Z Fold 4 is a marvel of design and engineering, offering a blend of elegance and durability. Its foldable structure incorporates robust materials, such as Gorilla Glass Victus+ and Armor Aluminium, ensuring it can withstand daily use.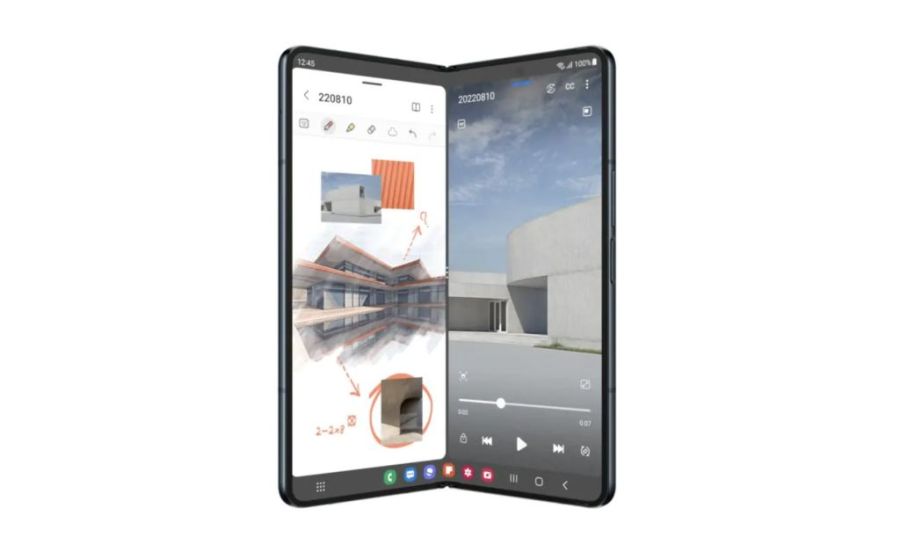 The device unfolds to reveal a large 7.6-inch Dynamic AMOLED 2X display that offers an immersive viewing experience, perfect for enjoying multimedia content or multitasking. A convenient cover screen is also provided, delivering a more traditional smartphone experience when the device is folded. Both screens support a 120Hz refresh rate, providing smooth scrolling and responsive touch input.
The Galaxy Z Fold 4's design and display significantly enhance the user experience, setting a new standard for foldable smartphones.
Galaxy Z Fold 4 Camera
The Samsung Galaxy Z Fold 4 is not just a marvel in foldable technology; it also holds its own amongst the best camera phones in the market. The device houses a powerful and versatile camera system that brings photography to new heights.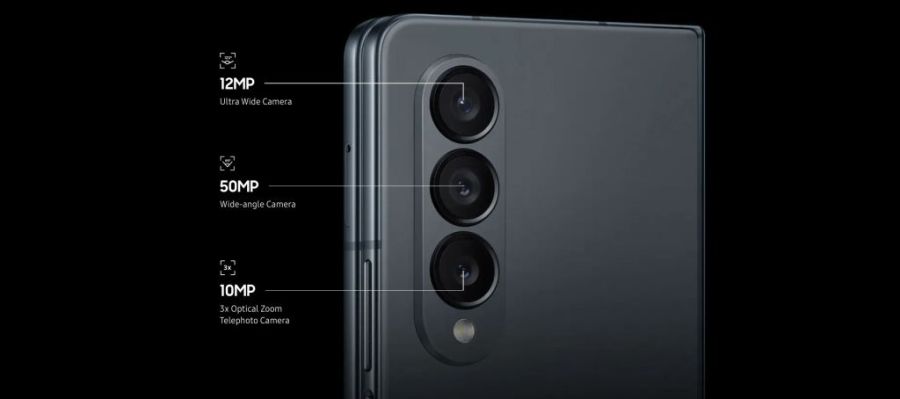 The Galaxy Z Fold 4 camera system consists of a triple-lens setup, including a 50 MP main sensor that captures images with striking clarity and detail. Users will appreciate the enhanced camera quality that provides rich colors, sharp contrast, and excellent low-light performance. Whether capturing landscape panoramas or intimate portraits, the Galaxy Z Fold 4 camera delivers professional-grade results in the palm of your hand.
Software & Durability
The new Samsung Galaxy Z Fold 4 boasts a seamless software experience, running on Android 12L with the One UI 5.1 interface. The new Samsung Galaxy Z Fold 4 offers not only a refined software experience with regular updates but also an impressive leap in durability for foldable phones.
A common question, "Is Samsung Galaxy Z Fold 4 waterproof?" is now affirmatively addressed. Thanks to its IPX8 rating, it can withstand immersion in water, affirming its position as a formidable player in the market.
These enhancements in software and durability, along with its high-end specs, solidify the Samsung Galaxy Z Fold 4's appeal to those seeking the latest in technology.
Charging and Battery
The Samsung Galaxy Z Fold 4 boasts a 4400 mAh Li-Po battery, promising substantial battery life to power through the day. For those questioning, "Does Galaxy Z Fold 4 have wireless charging?"- the answer is yes. It supports 15W wireless charging, allowing for a cable-free power-up. The Galaxy Z Fold 4 fast charging capability reaches up to 25W wired for rapid refills, attaining a 50% charge in about 30 minutes.
Despite these impressive numbers, it's worth noting that the Galaxy Z Fold 4 charging speed could still be improved to better compete in today's fast-paced tech world.
Should you upgrade?
Should you upgrade to the Galaxy Z Fold 4? This largely depends on your needs and how much value you place on the device's latest features. Upgrading from the Z Fold 3 might seem like a big leap, especially considering the high cost of the Z Fold 4 as it comes with a premium price tag. However, if budget constraints are a concern, there's a savvy alternative.
Instead of buying brand new, you could consider a refurbished Galaxy Z Fold 4 from a dependable retailer. For instance, you can check out the competitive Galaxy Z Fold 4 price at Phonebot in Australia, where it's available starting at a very affordable $1429 AUD. This could make your upgrade to the latest technology much more accessible. For other countries, you can look at amazon.com or Backmarket.
Final Verdict:
The Samsung Galaxy Z Fold 4 stands tall as an impressive piece of technology, boasting unique features that offer an immersive smartphone experience. From its dazzling display and versatile camera system to comprehensive software enhancements and substantial battery life, there's a lot to admire.
Although this phone comes with a significant price tag, options like refurbished models provide a more accessible route for those wanting to enjoy this advanced gadget. Whether you're upgrading from the Z Fold 3 or entirely new to foldable phones, the Z Fold 4 certainly promises a unique, powerful, and futuristic mobile experience.