Ending the uncertainty over the comeback of its first foldable phone, Samsung has confirmed that the Galaxy Fold is finally going to be put on sale starting September after undergoing a redesigning process to fix the alleged frailties of its screen.
The Galaxy Fold was first showcased in February at the Galaxy S10 Unpacked event ahead of its slated launch on April 26. But ahead of that, the screen of Galaxy Fold began snapping in the hands of YouTubers and influencers in early reviews, forcing the South Korean tech behemoth to hold off the scheduled release of the ambitious phone for an indefinite period.
Samsung re-announcement of the Galaxy Fold launch comes after the company had said a couple of weeks ago that the device completed the two-month redesign process. Even the Fold was recently spotted being used by an unknown user in India, sparking the speculation that the Fold is about to stage an official comeback.
Samsung has put out a report on its website about the design flaws the company has fixed highlighted by early reviewers. It says the top protective layer of the display has now been extended beyond bezels so that no user will be tempted to peel it off.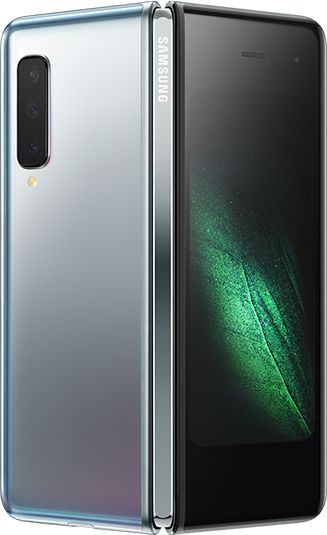 To ward off dust and other particles from entering into the phone Samsung has now added additional reinforcements as well as protective caps for the top and bottom hinge. Also, it has used additional metal layers underneath the display to make it robust while further reducing the gap between the hinge and body of the phone.
Apart from that, Samsung also says that it has worked towards improving the overall user experience by optimizing the apps and services for its unique foldable UX.
According to the Samsung post, the Galaxy Fold is carrying out final product tests to make it available to customers in "select markets" starting September though an exact date is not revealed. Samsung says more details will be out towards the release of the phone.
The smartphone will offer a 7.3-inch QXGA panoramic display in unfolded state and a 4.3-inch HD+ external display in a folded state. It will come with One UI based on Android Pie, 4,380mAh battery, a power button-mounted fingerprint scanner, six cameras, 12GB RAM, and 512GB internal storage with no expandability support.
The Galaxy Fold is expected to cost a phenomenal USD1,980 which could be a deal-breaker but then again Samsung is wisely launching it in select markets probably including the US and UK where buyers can splash out to first experience one of the most cool and upcoming form factors of 2019 and beyond.