When it comes to the online world, nothing is hidden. From your estimated location to the web browser you are using, everything is publicly available and can be accessed by your office network administrator, government agencies, hackers, Internet Service Providers (ISPs), and even advertisers. This is where anonymity and usage of free proxy sites and servers become essential.
With a proxy server properly configured and readily accessible, you can access any blocked website as well. For instance, if YouTube is geo-blocked by your government and ISP then you can try to access the website or web service and freely browse the content through the seven best free proxy server sites we have reviewed in this blog post.
#1. Hide.me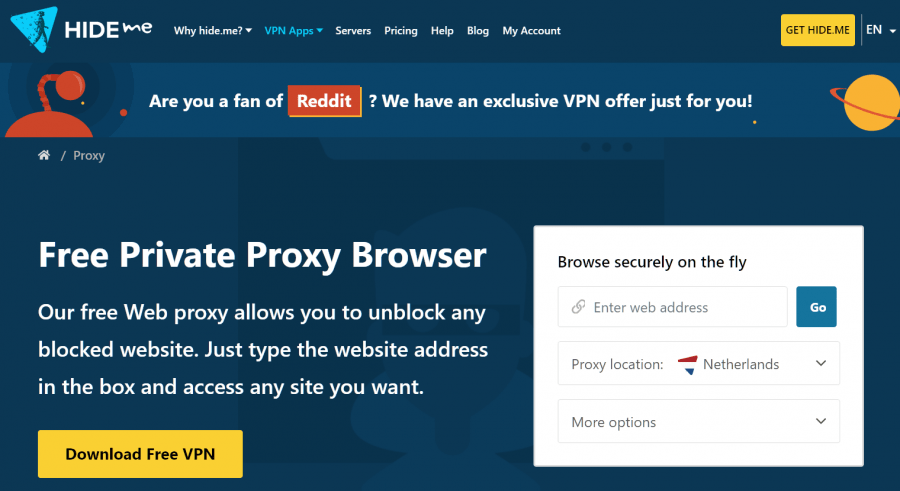 Hide.me is proven to never keep a log of your browsing activities and the web service offers numerous options to personalize your experience while using the proxy to access blocked websites. You can easily encrypt any page as well as the URL you are accessing with just a click of a button, which gives you an added layer of security.
For a faster browsing experience and in order to keep your identity safe, you can use the remove script or remove cookies option. Enabling this will automatically disable on-page aspects like images, plugins, and cookies that could possibly leak your original details.
Unique Features: The system does not create or store any log of your activity and IP details as they have a zero-log policy.
Proxy Locations: Currently three locations are available i.e. Netherlands, Germany, and Finland.
Sign-Up Requirements: None, works without registration.
Price: Free.
#2. MegaProxy.com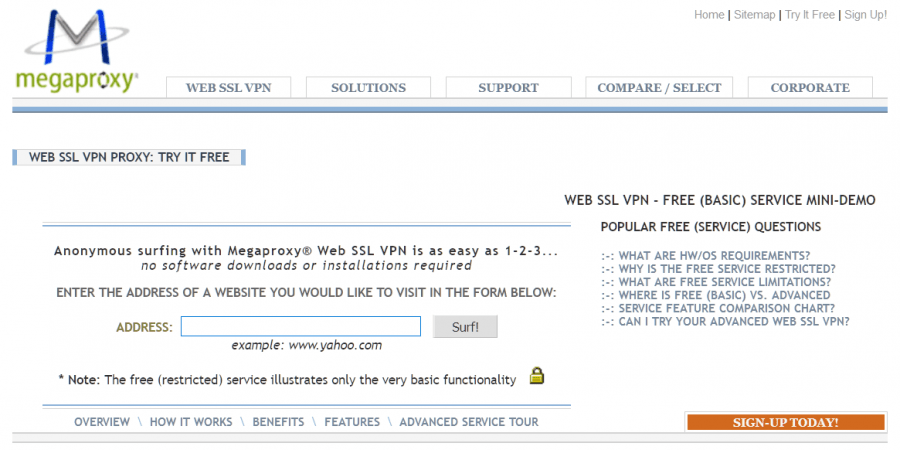 MegaProxy offers a free of cost demonstrational proxy service on their website to provide every internet user with a free web anonymous surfing tool to access blocked sites or any social media network without paying a single penny. However, the service offered is basic.
The free version however comes with several limitations and restrictions, which include limited downloading, disabled support for streaming media, limitations on the number of webpages that can be served during five hours, and most of the scripts will be disabled.
Unique Features: Provides the ability to block advertisements; cookies and other trackers can be blocked on the websites you are visiting.
Proxy Locations: No selection available.
Sign-Up Requirements: Free surf doesn't require any signup but if you want to remove all the restrictions then you will need to opt for a paid plan.
Price: Free to surf with the basic version; advanced version costs about $9.95 for 3 months.
#3. HideMyAss (HMA)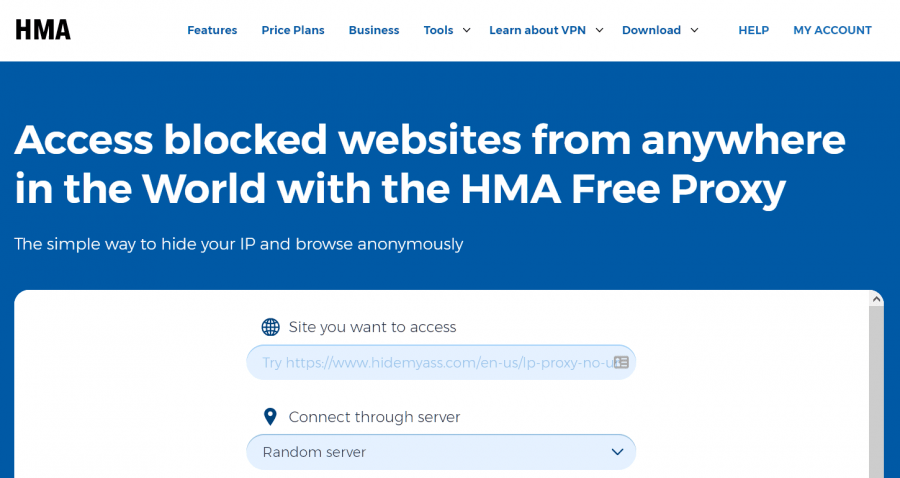 HMA or HideMyAss is a well-known VPN service and online privacy protection provider. They have one of the world's largest and reputable networks of VPN, which is widely used for streaming as well as seamless P2P. These are all offered in a paid VPN plan, but you can use the free proxy service as a part of their free trial for however long you want.
The HMA free proxy allows you to choose the server location as well as some customizable features like encrypting URL, removing scripts, and disabling cookies. All of which can help protect your privacy and keep your identity hidden while letting you access any blocked website from any part of the world.
Unique Features: Hides your IP address and lets you access blocked web services.
Proxy Locations: Over six locations to choose from including Germany, Netherlands, UK, Czech Republic, and two locations of USA (New York City & Seattle).
Sign-Up Requirements: No signup required.
Price: Free.
#4. NewIPNow.com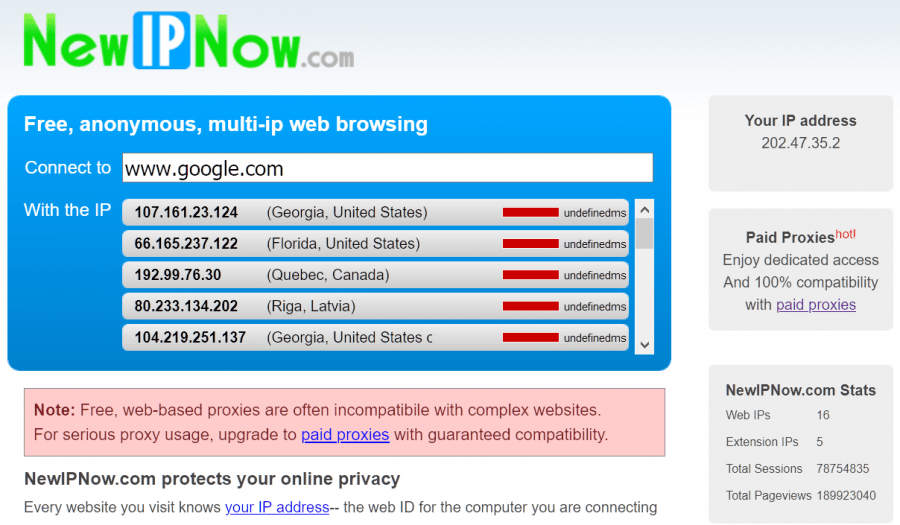 As the name suggests, your will get multiple IP addresses to choose from thanks to the huge list of proxy server and IP address selection before you begin your session to access any blocked website from your preferred geolocation and use your chosen IP address.
Although NewIPnow offers you multiple proxy servers, however, their servers have some limitations, which means they won't be able to handle any complex or heavy website. And you will need to opt for premium and paid proxies that start from as low as $5 a month.
Unique Features: Huge selection of proxies; offers paid proxy; shows the exact IP address of proxies.
Proxy Locations: Over sixteen web proxy locations, which includes locations from United States, Canada, Netherlands, France, and Singapore.
Sign-Up Requirements: No registration required.
Price: Free; Premium proxies start at $5 for five proxies.
#5. Hidester.com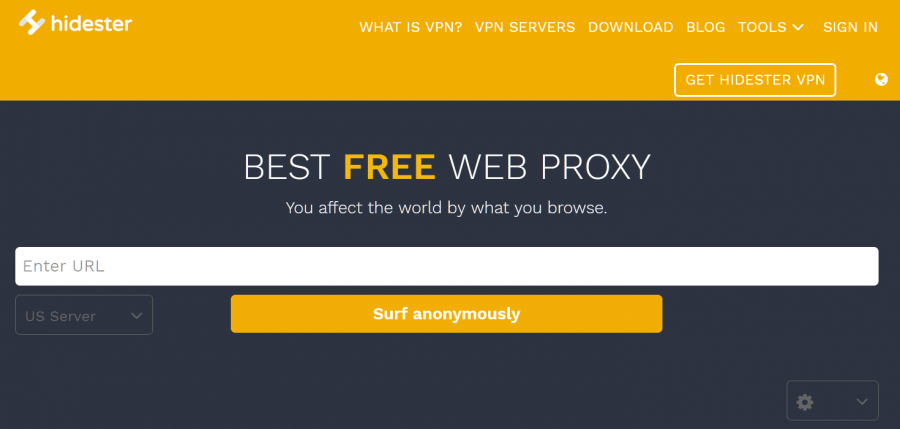 Hidester is most of the people's go-to proxy website as it is really simple to use and does not require you to install any app or software to bypass geolocation restrictions or to access blocked websites. The site offers two commonly used proxy servers i.e. Europe and the United States.
Apart from privacy, this site offers safety as well. The automatic SSL protects your browser, PC, and mobile device from hacking scripts that can possibly steal your identity. This protection is added by default on non-secure websites too. Hidester makes sure that you remain anonymous thanks to the 128-bit encryption.
Unique Features: An ad-free proxy site that does not require registration; a standalone proxy extension for Google Chrome browser.
Proxy Locations: Several servers are located within Europe and United States.
Sign-Up Requirements: Account registration is not required.
Price: Free.
#6. Zend2.com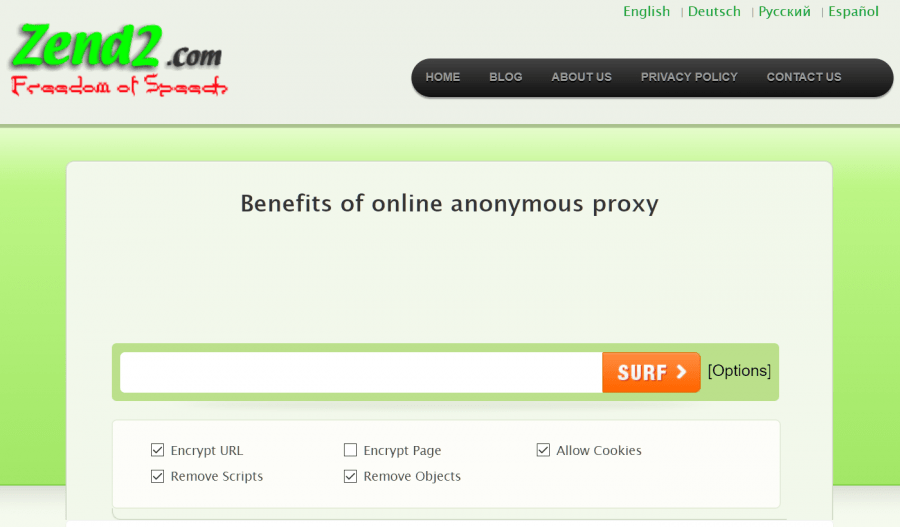 Browse and surf the Internet anonymously with the Zend2 online web proxy service. You can access almost any website including social media services like Instagram and Facebook, which are usually blocked in the institutes and office environment. You can easily bypass the restriction by hiding your identity behind a proxy server.
With Zend2 you can unblock and access YouTube too without paying, the site not even requires you to register yourself and the services make sure that your internet identity remains anonymous and no one could figure out who is browsing the web.
Unique Features: Let you browse and watch YouTube videos as well as Facebook and other websites that are blocked in your region.
Proxy Locations: Several locations but those are not disclosed and cannot be manually selected.
Sign-Up Requirements: Account registration is not required.
Price: Free.
#7. ProxySite.com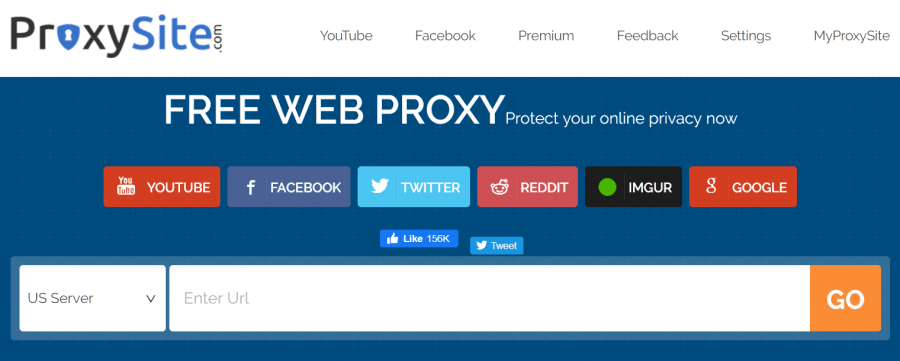 ProxySite is another awesome proxy service provider that allows you to access almost any blocked website without getting yourself registered or subscribed. The site supports video streaming site YouTube too with HD streaming, which shows how powerful this proxy service is.
There is a native ad-blocking option to make sure you are not bombarded by advertisements while you are trying to access the services of a blocked website. Moreover, secure browsing is promised by keeping the connection between the site and proxy 100% secure.
Unique Features: Access all the major social network sites like Facebook, Twitter, Reddit, and even video streaming site YouTube.
Proxy Locations: Several server locations to choose from but city names are not disclosed. Proxy servers are located in over fifteen European cities and over seventeen servers located in the United States.
Sign-Up Requirements: No sign-up required.
Price: Free.
Conclusion
We hope you found value in this review. If we helped you make a better decision about the proxy sites and helped you find a working proxy server in any way then please share your opinions with us in the comments down below, we read and respond to each one of them! 🙂
Also, if you happen to use a proxy server that we haven't included in our review then let us know what influenced you to make that decision and how is it better. We will have a look at it and might include that site in our review during the next update.