Are you tired of searching for the best emoji keyboard app for your Android device? Now you need to look no further as here I have tried and tested some of the most reliable emoji keyboards.
There are some Android devices that still do not come with a preinstalled emoji-supported keyboard, and this is exactly why Android users start their search for third-party keyboards that provide some beautiful and attractive emojis to express your feelings in messages better.
If you search on the Google Play Store, you will come across thousands of emoji keyboards. But most of them are bloatware and will not work with every Android device, and might cause stability issues.
To make your task easier, here I have shortlisted the five best emoji keyboard apps for Android that are the most reliable and will provide you with the best emoji support.
#1. Go Keyboard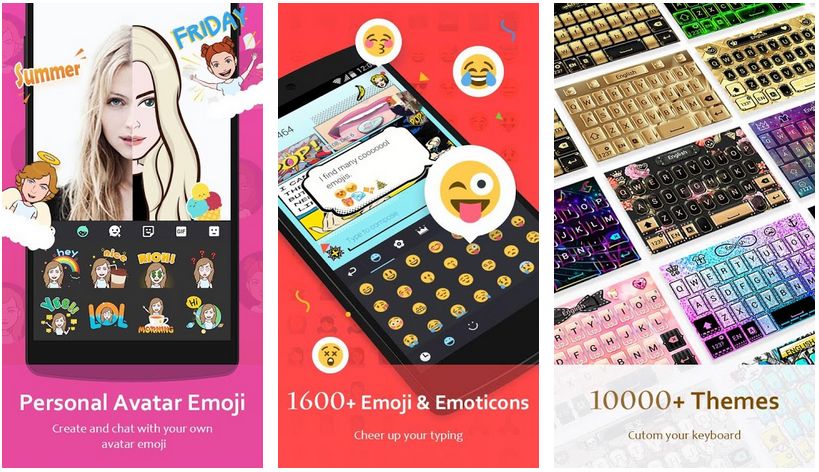 Go Keyboard, developed by the Go Keyboard Dev Team is one of the top developers at the Play Store, is downloaded and trusted by more than 200 million users.
The app allows you to turn the straightforward and basic-looking keyboard into the coolest keyboard using thousands and thousands of personalization possibilities including color themes, fonts, and most importantly, it has built-in support for emoji and stickers that will make your chats with your friends more eye-catching.
#2. Emoji Keyboard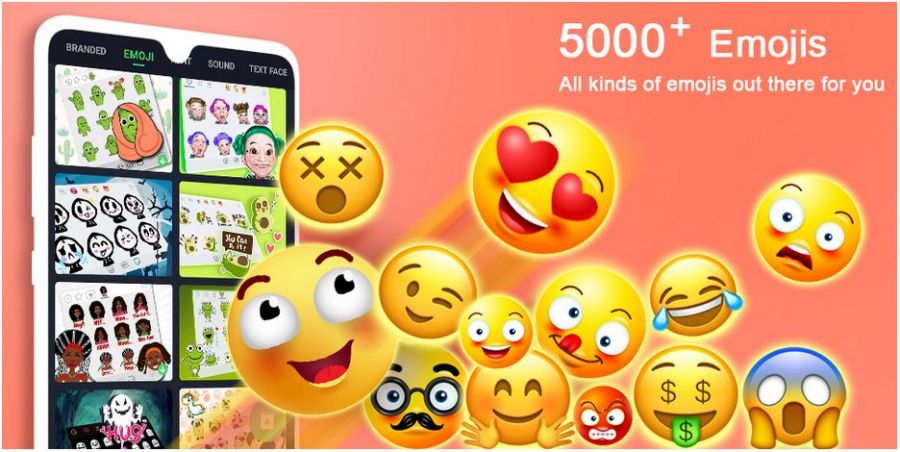 Kika Emoji Keyboard Pro does not only give you a huge collection of emojis, but you will also get GIFs, emoticons, and stickers to make your conversations more personalized and unique.
And because it is a standalone keyboard app so you will get complete access to customize the interface and layout using themes, background images, fonts, and even touch sounds. You can even create your unique theme that will imitate your style.
#3. Emoji Keyboard Cute Emoticons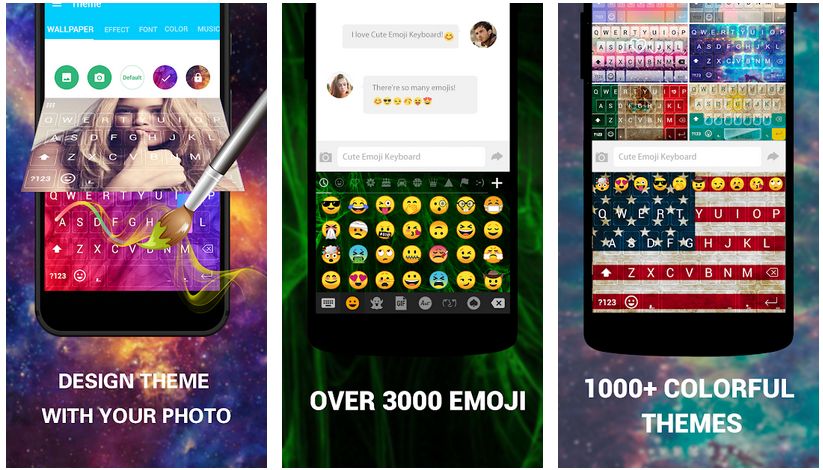 Are you looking for a keyboard that has native support for some cute emoticons and emojis?
This keyboard app by Colorful Emoji Keyboard will let you do that and even have all the emojis and emoticons that are added by Google in the new Android 6.0 Marshmallow.
You can easily use these emoticons and stickers during your conversion via email, SMS, or any other social media app like Facebook, Messenger, Instagram, or WhatsApp.
#4. Bitmoji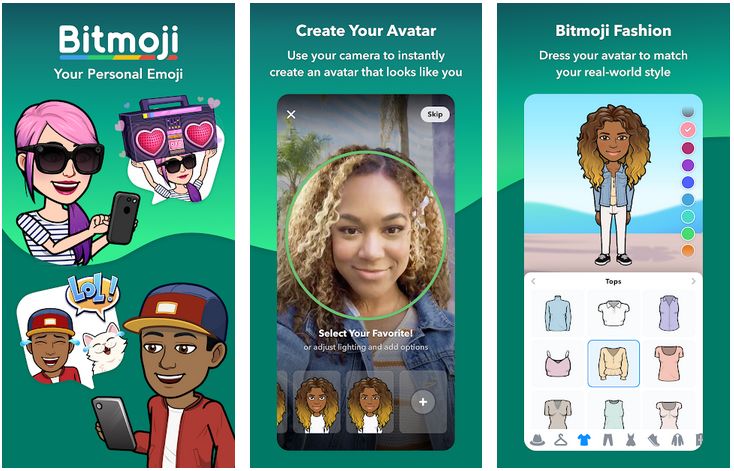 Bitmoji is one of the most popular emoji apps on the Google Play Store as it enables you to create your personalized set of cartoon-based avatars and build your library of stickers for every occasion using predefined templates.
Developed by the widespread company Bitstrips, the app allows you to use the emojis created by Bitmoji in Snapchat and other standard messaging apps.
#5. Keyboard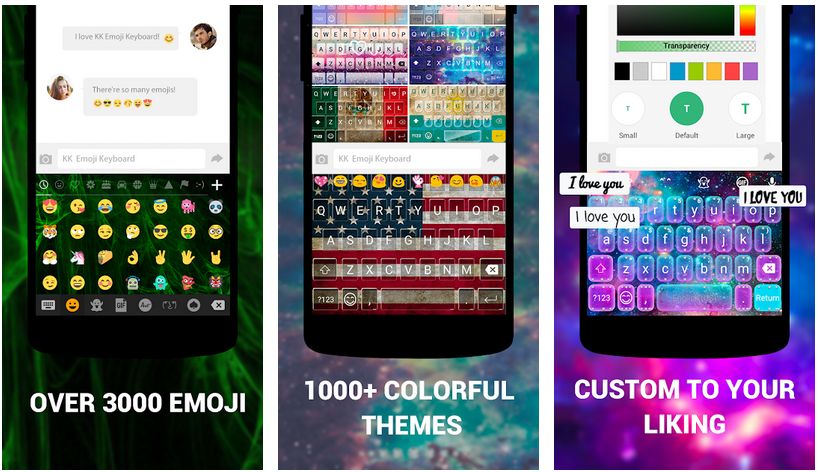 The app Keyboard – Emoji, Emoticons is one of the top keyboards on the Play Store that supports hundreds of emoticons, GIFs, text emoticons, and smileys that you can use on Facebook, Snapchat, Instagram, WhatsApp, Twitter, or any other social media app.
The app supports over 30 different languages and all the traditional keyboard layouts including QWERTY, AZERTY, and QWERTZ, along with easy access to the core editing functions like copy, paste, and cut. The keyboard is resizable to make sure that it fits according to your device's screen size.
Which Emoji Keyboards App Is Your Personal Favorite?
Do you know about any other emoji keyboard apps that I forgot to add to the list? Let me know in the comments section below; I would love to hear your reviews! 🙂