Battle royale multiplayer games like Garena Free Fire sometimes become hard to play for beginners among the pro players, so those who are looking for some fun and interesting ways to kill time and enjoy the game can use these interesting Free Fire hacks, mods, and scripts to win the battles.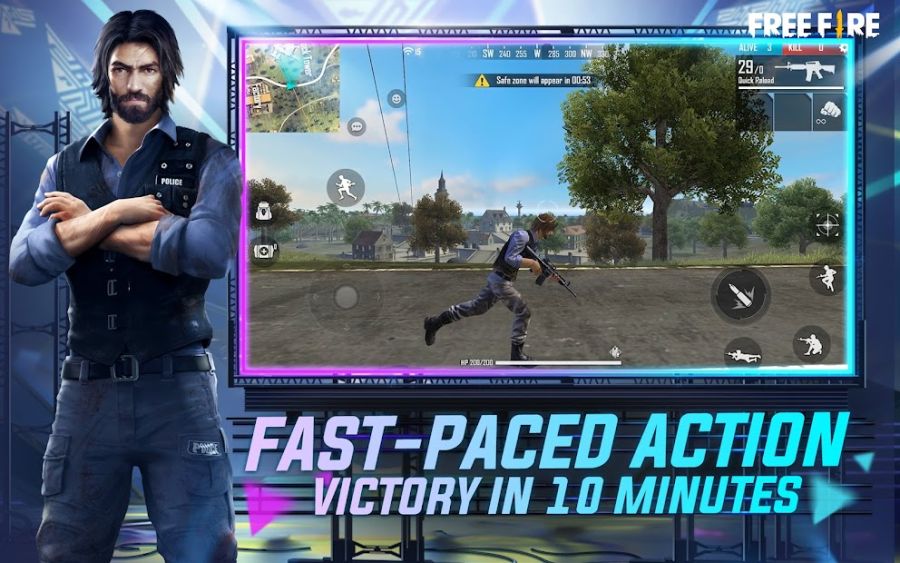 Here in this blog post, we will look into all the available and possible FF hacks for Android including unlimited ammunition, wall hack, unlimited diamonds, unlimited coins, unlimited money, aim bot, get access to exclusive weapons, enable speed mods, and a lot more through Free Fire mod menu hacks.
Let's quickly jump into the hacks:
Garena Free Fire Hacks and Mods
There are multiple FF hacks, mods, scripts, and third-party apps developed that allow you to cheat and use hacks in the online game without getting detected. But obviously keep in mind that other players, with whom you use those mods, can report you immediately for cheating. Make sure you play wisely and avoid using your main account for hacks.
Wall Hack
As you must have already imagined by reading the heading, once you have the wall hack enabled, you will be able to see through the walls. This is like disabling walls in the game so you can see through them and easily take down opponents using grenades or weapons. You can even find loot easily and collect weapons, ammunition, and health kits.
Aim Bot and Instant Headshot Hack
Aim bot hack comes with target lock capabilities and an instant headshot that automatically locks your weapon's aim right onto the opponent and all you need to do is be in front of them in a line of sight and hit the fire button. The aim bot will take care of the rest and within no time your enemy will be taken out and you can quickly go and collect the loot.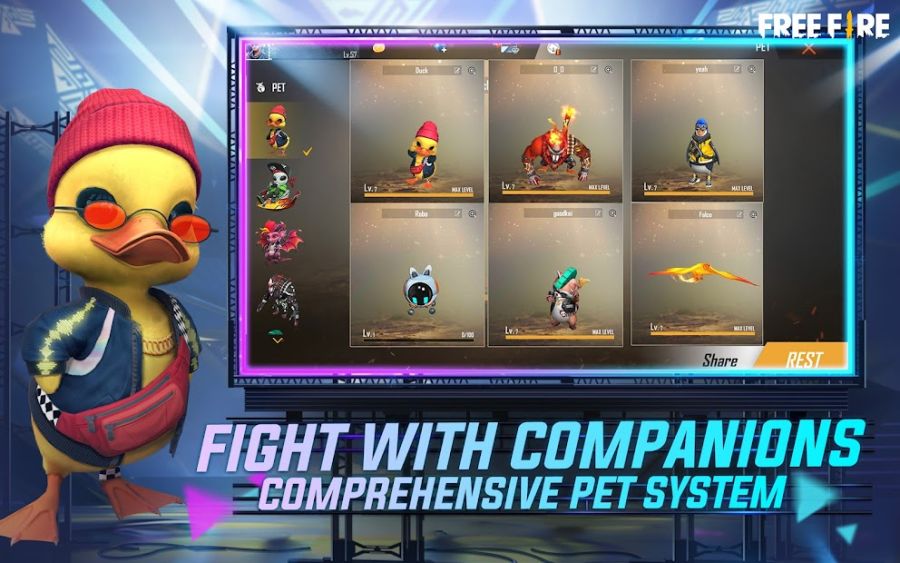 Unlimited Diamonds, Coins, and Money Hack
The mod is designed to virtually modify the number of coins, money, and diamonds shown in your account and it will look like you have unlimited diamonds, money, and coins, however, that is just a visual hack.
In reality, these in-game currencies can never be hacked because it is server-side and all of this data is stored on the Garena Free Fire servers.
No Recoil Hack
No recoiling hack is for a gun. For instance, whenever you fire ammo, your gun tilts, moves, and recoils a bit due to the force, this no-recoil hack completely stops the gun from recoiling, which in turn increases your chances of hitting your target more precisely without missing any shot.
Speed Hack
Once you have enabled speed hack, your character's movement speed will increase letting you run and walk at a higher speed. But this also causes the game to lag and slow down as the game will require greater processing power to load the surroundings and environment. Only use speed hack if you have a high-performance device otherwise there are chances your game might crash or close unexpectedly.
Unlock Characters, Skins, and Guns
Free Fire has a lot of skins for characters, accessories, and multiple guns from a variety of types that you can unlock as you continue to play the game. You can even use in-game currencies like diamonds and coins to buy new skins, accessories, and guns.
Previously mods and hacks were used to help unlock these items without paying but since all of these in-game items are shifted to the server side, you can no longer hack them. The only way to unlock and buy these is by smartly using the FF hacks and mods, and collecting diamonds and coins. And then use those currencies to buy the items you want.
Mod Menu
There is a wide variety of mods available for Free Fire created by various modders and hackers that are compatible with all devices running Android 5 and above. In most of the mods, you will find the following options that you can modify the game with just a tap of a button:
Aim bot that allows you to enable and disable aim for multiple options including aim lock, fire, and even modify aim settings and scope too.
One Tap Kill, which automatically kills all the opponents with a simple tap, and all you need is a gun and ammunition.
Teleportation and Tele Mods, which give you a teleportation car, you can enable telekill pro mod, and there is a ghost hack too.
Fly Mods, some multiple mods and settings let you fly your character as well as let you adjust flying height and speed too.
Mod Menu Plus will give you a whole list of interesting hacks that will unlock capabilities like swimming, increasing diamonds, adding coins, wallhack, white body mode, night mode, and medikit.
FAQs – Frequently Asked Questions
Can Free Fire get hacked?
Yes, Free Fire can get hacked using third-party modded apps but Garena has built a strongly active anti-cheat and anti-hack system that can detect the usage of hacking apps. Once detected, they do permanently ban the account as well as your device because they have a zero-tolerance policy against cheaters.
Can I hack Free Fire without a ban?
Free Fire has strict policies against cheats, mods, hacks, and third-party programs. Garena systems are smart enough to detect and automatically ban cheaters and hackers. The developers keep updating their servers to ensure anti-hack capabilities are up-to-date.
How can I protect my Free Fire account from getting banned?
Never use your main account with Free Fire mods and hacks, and if you still wish to cheat then make sure you are using a guest account or an extra ID as the risk of a permanent ban is always involved.