Google Pixel 3 XL comes with an OLED display panel which means you will actually get to experience rich colors and crisp image quality along with true black colors.
So who doesn't want to find and download some high-quality wallpapers that have full 1440×2960 resolution? There are some well-designed and well-thought-out wallpapers too that will even cover a camera notch for you for seamless integration.
Without any further delay, let's jump onto the list of the best collection of wallpapers for the Google Pixel 3 XL phone.
💡 Download Instructions
To Download any wallpaper on your phone, just tap on the image for a few seconds and you will see the option to download or save it on your phone.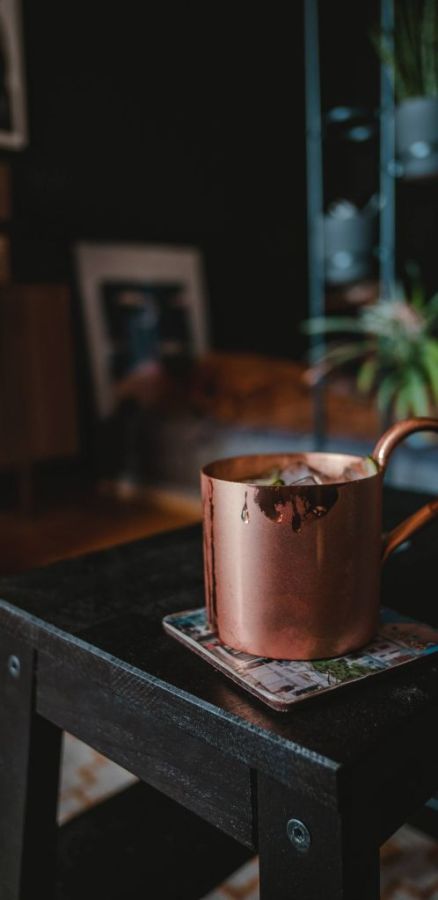 In case you are still not satisfied and looking for additional wallpapers for your Pixel 3 XL then we will recommend you use the following resources to continue your hunt.
Wallpapers by Google
Wallpapers app is the original app designed and developed by Google itself and sometimes comes preinstalled on Google Pixel phones too.
The app comes bundled with a lot of crisp and eye-catching wallpapers for your smartphone. And above all, it has a feature that allows you to set different wallpapers for the home screen and lock screen.
You can further customize the app and configure it to automatically change the wallpaper daily based on your selected category.
Moreover, there are going to be some wallpapers that are going to be a bit wider than your screen size, you can personalize and reposition the wallpaper manually before applying it on your phone.
WalP – Stock HD Wallpapers
You must have already figured out the purpose of this app by the name of the app. Here you can find all the stock wallpapers for any Android device and that too in full HD high-resolution format.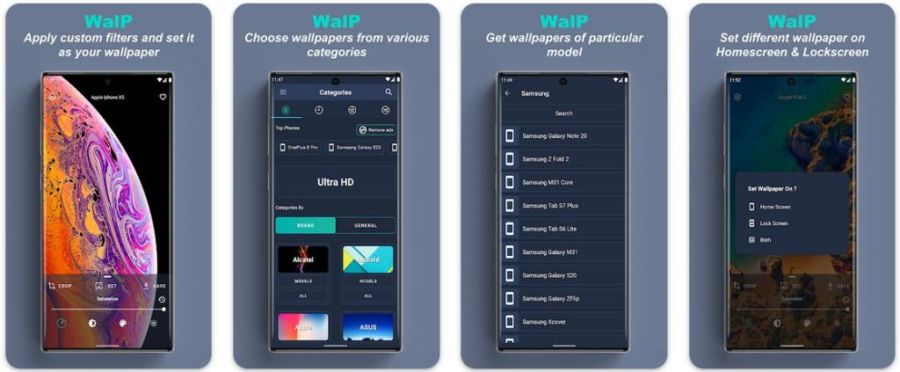 Wallpapers define your phone and give it a refreshed look, so with WalP you can add greater style to your phone and make it look like a brand new device by selecting HD quality Google Pixel 3 XL wallpapers.
The amazing aspect of WalP is that a new collection is added frequently with every update to make sure the wallpapers for newly released devices are available for you to download.
Within the app, you will find a popular tab where you can find all the most downloaded wallpapers, and then there is a recent tab that features all the newly added wallpapers.
WalP has wallpapers for almost every screen resolution that goes up to Ultra HD 2880×2660 resolution. Apart from that, there are a lot of customization filters and themes.
If you are looking to further personalize your phone and want to get something different from the usual static wallpapers then we will highly recommend you to check out our collection of live wallpapers for your Android phone, which will perfectly match the overall theme too.
Backdrops – Wallpapers
If you are unable to get the type of wallpapers you were looking for in the previously mentioned apps, then you need to try the Backdrops wallpapers app.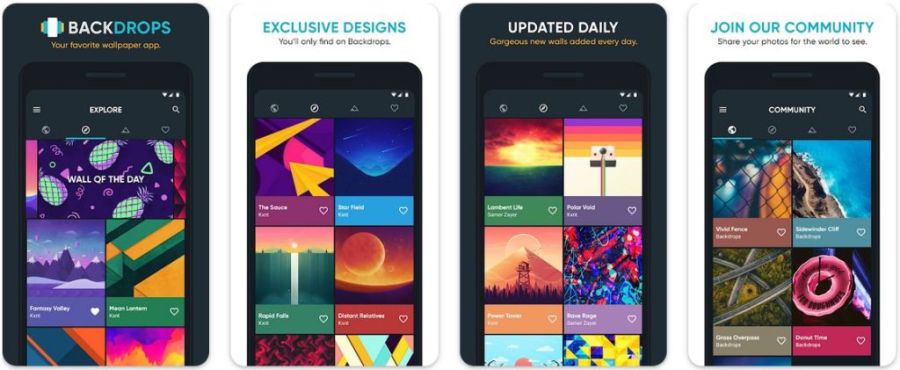 Once installed, you are going to come across hundreds of originally designed wallpapers for your phone professionally designed by the Backdrops team exclusively for selected devices including Google Pixel 3 XL.
The development team behind the app along with the community is very active so you will get to see and download a new wallpaper almost every day, which is featured in a showcase.
Moreover, the existing ones that are already available in the app come in various types and are neatly organized in categories including minimal, earth views, photography, material, scenery, dark AMOLED, and a lot more.
Mixed Collection of HD Wallpapers for Google Pixel 3 XL
A Redditor by the name of HomelessDrifter has publicly shared his personal collection of HD wallpapers that are perfectly suitable for Google Pixel devices including the Pixel 3 XL.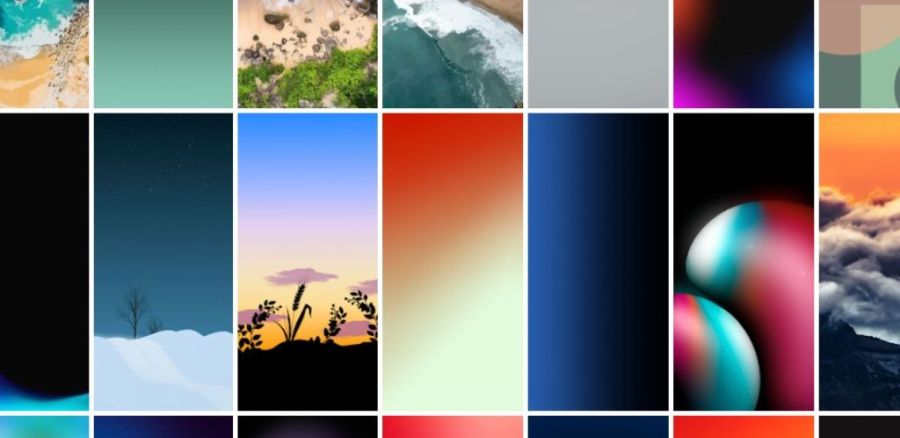 There are more than a thousand of high-quality wallpapers from every category, which is the reason why I have included this under the heading of mixed collection so that you know what to expect.
What's interesting about this collection is that it has been actively maintained since March 2019. And until date, the collection is updated with new wallpapers to make sure you have something new to download and apply to your phone's background.
For downloading, you can easily download all of them to your phone or PC and manually sort them out. Sync them to your Google Photos. Or you can manually scroll through the list and download the ones you love.