JAALifestyle is an online Multi-Level Marketing (MLM) based service. It is a business model that works like a pyramid scheme. It helps you and your referrals earn money by viewing ads as well as inviting new members.
The website specifies its service as a cooperative affiliate business model, which is also known as an online referral and network marketing.
For those of you who don't know, the aim of the website is to build a global community where every member shares the same vision of achieving financial freedom by keeping themselves engaged in the JAALifestyle.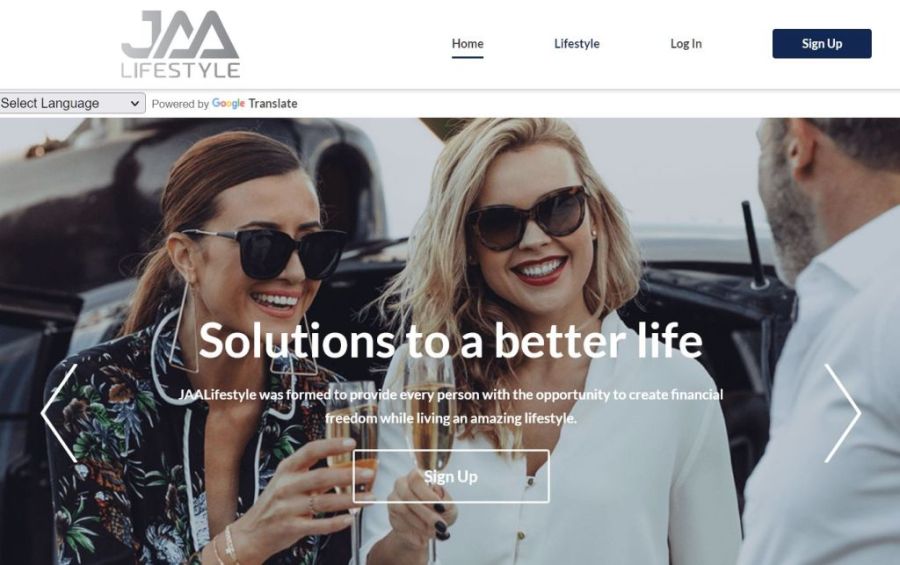 This business model is designed to give you passive income opportunities, so once it starts working, you will have multiple income streams, which will allow you to live an incredible lifestyle.
JAALifestyle has also collaborated with EEHHAAA which will help you maximize overall earnings by watching advertisements and earning cash rewards.
While being a member of both services, you will get to watch videos and picture ads that suit your interest. You can even find special deals and engage yourself in the best way possible to get paid.
The organization has coverage in three continents i.e. Asia, Europe, and Africa. And this one-of-a-kind view to get paid platform is widely accepted.
Without any further delays, let's learn how to register your account with JAALifestyle, and then we will guide you on how to log in to your account.
How to Register Your Account with JAALifestyle?
The registration process is really simple and will not take more than five minutes.
Here is a step-by-step guide you can follow to register yourself for a JAALifestyle account and become a part of the community:
Go to the official website of JAA Lifestyle.
Click on the Sign-Up button located at the top right corner.
You will be redirected to the Sign Up page.
Enter all the required details into the boxes including your name, username, email address, country, phone number, date of birth, and a password for your account.
Put a checkmark next to the privacy policy as well as terms and conditions.
Once all the boxes are filled correctly, click on the Sign-Up button to complete the process.
For verification purposes, you may receive an email from the website along with an OTP (one-time password) sent via SMS to your phone to verify and link your phone number to your account.
How to Login and Access Your JAALifestyle Account
Once you have created your account and it has been successfully verified via email and OTP, you can use your provided account credentials to login into your account.
Here is how you can access your JAA Lifestyle account:
Go to the website home page and click on the Log In located at the top menu bar.
You will be redirected to the login to your account page.
Enter your username and password into the given boxes.
Click on the Login button.
You will be redirected to your JAALifestyle account's dashboard. And from there you can easily watch ads and manage referrals along with the option to check how much you have earned.
And just in case you have forgotten your password then you can simply click on forgot password button, which will take you to the reset password page where you can enter your username.
Click on the send button and the password reset link along with the instructions will be sent to your registered email address.