During the period of two years, spoofing Pokemon GO on iOS has become harder than ever, and setting up a reliable spoof and GPS location modding guide became a hassle since most of the apps that let you spoof your location was banned by the developers behind Pokemon to avoid unfair gameplay.
That's exactly when true iOS spoofers started their hunt for other options that could work with their iPhone since spoofing on Android still works pretty well and there are multiple options too, which helps you fake your GPS location without getting banned. So we decided to create a working tutorial for iOS users with a guide on how to spoof Pokemon Go on iPhone and iPad.
The apps we have mentioned here are safe enough to protect your account from any warning or bans by Niantic or Pokemon GO, which means your account will stay secure even while you are spoofing on iOS.
Here we have reviewed two very best GPS location-spoofing apps for Pokemon GO and supports iOS devices including iPhone and iPad without jailbreaking.
#1. iAnyGo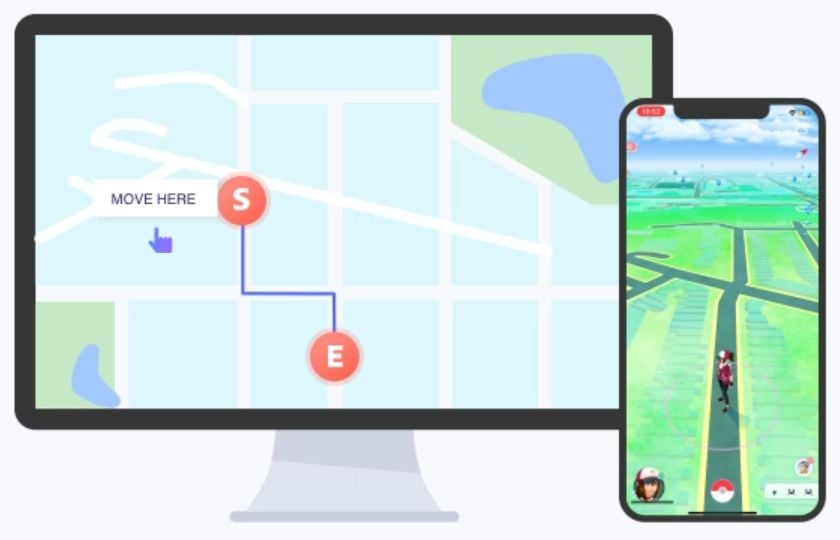 Apple has created a very strict operating system where users cannot make any changes to the system. And the usual jailbreaking options don't work anymore since it has become harder than ever to find exploits in the iOS software. This is where iAnyGo for iPhone comes in handy.
This software is designed for Windows and Mac-based computers, once you have connected your iPhone to your computer and linked it with the iAnyGo software, it will allow you to spoof your location in Pokemon GO. All of this takes few minutes only and you can fake your GPS location.
It is fully compatible with iPhone and iPad and works seamlessly with most of the located-based games including Ingress and Pokemon Go. You can even create a custom route and take your character to almost any part of the world to catch all those shiny Pokemon.
The only drawback of this location hacking method is you have to keep your phone connected to the computer.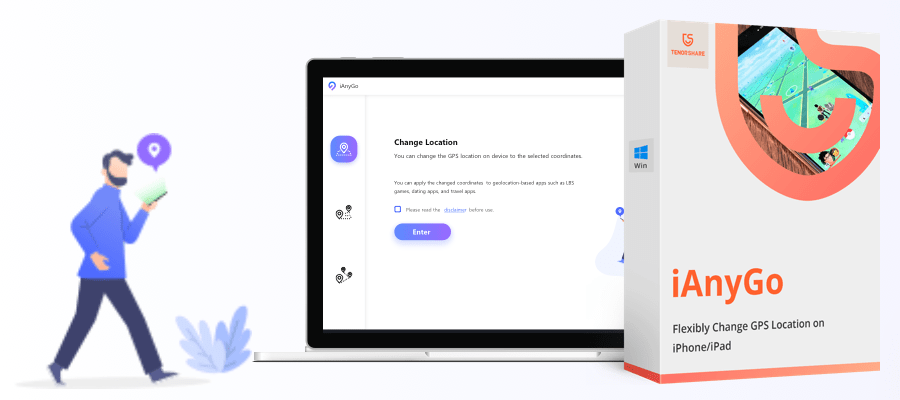 Requirements:
iAnyGo software,
iPhone or iPad,
USB cable.
How to Spoof with iAnyGo:
On your computer, download and install iAnyGo software.
Launch the app and by default, you will land directly in the Change Location window. Click on Enter button.

Connect your iPhone to your computer using a USB cable. A popup will appear on your phone asking you to trust the computer. Accept that to proceed further.
An interface with a map will load along with a search bar and location information. You can just search any location and click on the map to open the coordinates.
Once the location is finalized, click on the Start to Modify button to spoof your location to the selected destination.
Now every app on your phone will receive fake location data that you are located in the selected area. You can now play Pokemon GO and start catching Pokemon.
Apart from the Change Location option, there are two other spoofing options too i.e. multi-spot movement and single-spot movement. These features come in handy when you want to hatch eggs without walking around.
#2. iTools BT Mobile
An all-in-one tool originally designed to create a backup and seamlessly transfer data between iPhone and computer. What's interesting is that the developers behind this same software have created the iTools BT app, which is capable enough to spoof GPS location on iPhones and iPad. This is completely safe to use with Pokemon GO and won't cause any ban.
The iTools Mobile app is fully compatible with almost all Apple devices whether they are running old or the latest iOS. And can easily help you with spoofing Pokemon Go on iOS devices. However, the app alone is not going to help, you need to purchase companion mobile hardware as well, which is actually a tiny and portable joystick that connects to your iPhone via Bluetooth.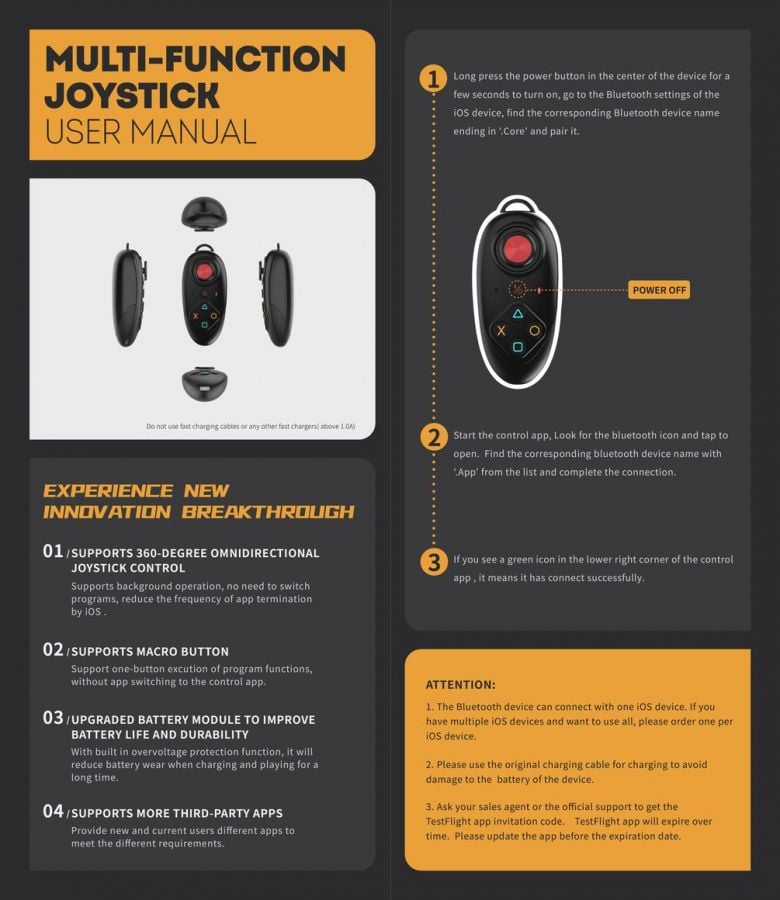 The iToolsBT hardware can be purchased for about $69.99 from their online store. And the companion app provides you 360-degree support with a joystick. The major advantage is that you don't have to switch between Pokemon GO and iTools BT app, you can move your character with the provided Bluetooth joystick.
Requirements
iTools Mobile app (also known as iTools BT),
iToolsBT (Bluetooth device),
iPhone or iPad.
How to connect Bluetooth device with iPhone
On your iToolsBT device, you will see a power button in the center. Press and hold for a few seconds to turn on the device.
On your iPhone, open Bluetooth settings and turn on Bluetooth.
In the list of apps, you will find a device ending with the name .Core. Once found, pair it.
Launch the iToolsBT app and tap on the Bluetooth icon. You will be able to see the device with the name .App, connect with it.
Once your devices are successfully connected, you will see a green icon in the lower right corner of the app.
How to Spoof with iTools BT
On your iPhone, you need to Clear location and network data by going to iOS Settings > Reset.
Turn on Flight Mode.
Go to Privacy settings and turn off the location service.
Turn on the iToolsBT device and launch the iTools Mobile app.
Now you can easily spoof your location and teleport to any place you want without rubberbanding or being banned by the game.
If in case a location service message pops up, tap on the accept button to continue spoofing.
That's how simple and easy it is to spoof with iTools BT on iPhone and iPad. All this setup requires is a bit of an investment; however, this makes sure your Pokemon GO account won't be banned for changing location.
Conclusion
Which software did you use to spoof your location in Pokemon GO on your iPhone? And how many Pokemon were you able to catch? Do you know about any other working solution to fake GPS location?
Let us know in the comments down below. 🙂