Disclaimer: 8 Ball Pool is owned and copyright protected by Miniclip. By posting apk here for gamers we do not mean to infringe any copyright law.
Are you looking to have a long-line infinite guideline hack on 8 Ball Pool Android to help you win every game and earn a lot of coins? Here we have a working 8 Ball Pool mod apk latest version with a long line, mod menu hack, and anti-ban that does not require root and works on every Android phone and tablet device. :D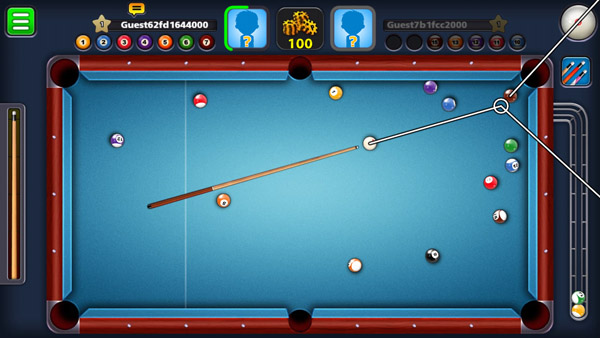 Without any doubt, the 8 Ball Pool game by Miniclip is being played by a wide range of people from all around the world and has gained a lot of traction after the implementation of Facebook Connect, which allows you to play 1-vs-1 matches with your friends.
Recently, the developers have introduced a game mode with the option to enable/disable guidelines as well as the ability to call pockets on all shots to make the game more challenging.
Moreover, some playing areas/cities like Rome, Cairo, and Shanghai are introduced with new rules. The game even allows you to challenge your friends on 9-ball and no guideline matches to test and compare their skills with yours.
How To Install the Mod
Follow these simple steps to properly install the 8 Ball Pool mod hack apk on your Android phone and tablet:
If you have the original game already installed on your phone then first you must need to uninstall it.
Download the modded apk version of 8 Ball Pool from the link given within this page.
On your Android phone, you need to enable the option that allows the installation of apps from unknown sources.
Install the apk and enjoy long lines with mod menu and anti-ban.
It is important to keep in mind that the guideline hack/mod may get your account banned. We will suggest you create a temporary/fake Miniclip account using the instructions available here about temporary emails so that you can enjoy the game to the fullest.
What's Modded in 8 Ball Pool
Do you want to know about the features that are modified and cracked in the 8 Ball Pool mod for Android? We have mentioned them below:
Unlimited Long Line Guidelines – Gives you unlimited long line guidelines so that you can make sure every shot goes to the right pocket and quickly win all the 8 Ball Pool games as well as tournaments.
Mod Menu – You can enable and disable long line for specific rooms and tables along with the other visual mods using the mod menu.
Login with Miniclip Account – You are allowed to log in to your Miniclip account and continue playing from where you left in the original game.
Connect to Facebook – Even though it is a modded version you will still be able to log in and connect to your existing account and sync your game progress.
Guidelines in all Rooms – The mod will give you a menu from where you can enable guidelines in all rooms.
No root access required – This version of the mod does not require you to have a rooted Android phone/tablet device.
Apart from the above-mentioned features, the following are some of the mods that are no longer possible:
Unlimited money,
Unlimited cash,
Unlimited coins,
Ability to open/unlock all tables and cities.
These mod were available in the mega mod and were only possible during the initial phase of the game, but now as the developers have shifted all these in-game items to their own server, we are not able to hack these aspects of the game anymore.
Demo Video/Screenshot
To see the 8 Ball Pool mod in action, we have embedded an animated version so that you can see how the gameplay looks like on Android phones: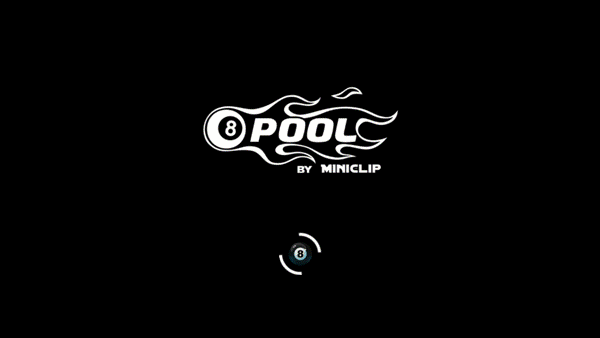 About 8 Ball Pool
Designed by Miniclip, 8 Ball Pool is one of the most popular and widely played online pool game for Android, computer, and on the web. It supports 1-on-1 matches as well as tournaments with up to 8 players, so you can play with your friends regardless of the device and locality.
You can even play quick pool game with thousands of other players for free while the multiplayer tournaments will help you with billiards crown. Winning the game will increase your level as well as earn pool coins so that you can play in higher-level match locations.
The gameplay is simple. You will select the table you want to play the game on while keeping your Pool Coins at stake. Winning the match will earn you all those coins. The more matches you win, the greater your rankings and coins will be.
You can then use those coins to either purchase new items from the Pool Shop or enter higher ranked matches with greater stakes, where you play against some of the best and experienced players.
With the ability to login to the game using Miniclip and Facebook account, you will be able to challenge your friends and show off your gaming skills.