Are you a mobile gamer and looking for custom gaming ROM and kernel for Android that let you overclock your Android mobile phone and tablet device for the finest gaming performance? Well, your search is finally over as here we have reviewed some of the best custom Android gaming ROMs along with the compatible kernel.
When we focus on aspects such as performance or hardware enhancements like sound and speed then things become less related to actual ROM and more so to the kernel. While keeping that in our mind, we are giving our recommendation based on the kernel, because in ROMs we very rarely come across features that are baked into the ROM and actually benefit gaming. With that being said there is a good proportion of aspects in the ROM that we are going to consider while recommending.
Before we start with a list of ROMs let's talk about kernels a bit, as already explained, it is a crucial part of decision-making and planning for the ROM you want to flash on your device.
1. Kernel: KangarooX OC – ROM: OnePlus OxygenOS

When it comes to gaming you don't need the latest version of ROM, what you need is whatever works. There are some stable versions of the OnePlus ROM that comes with the KangarooX OC (overclocked) option, which can be extremely helpful in tweaking and customizing your phone.
There is also a gaming mode, which is enabled automatically whenever you launch any game. Not only that, the game booster tries to clear out the entire occupied RAM to prevent graphical choppiness due to background running apps.
Furthermore, heads-up notifications are disabled to make sure that you are not disturbed by a message or call notification while you are in the middle of the game. The gaming mode also enables you to customize its settings on a per-app basis so you can completely silent your phone when playing specific games.
Thanks to the KangarooX kernel, the overall sound output is also enhanced and focused toward bass so if you like to connect your phone to a sound system while playing games then this makes the ROM ideal for gaming.
| | |
| --- | --- |
| Pros | Cons |
| | A custom profile can be difficult for a new user. |
| Solid Performance out of the box | |
| | No official thread on XDA for the ROM |
| Overclocking and Down voltage option | The ROM may have bugs and updates may be very slow to roll out or no update may come |
| The ROM has a gaming mode and support for joystick and mic mods out of the box. | |
2. Kernel: IceCold – ROM: EVOLUTION-X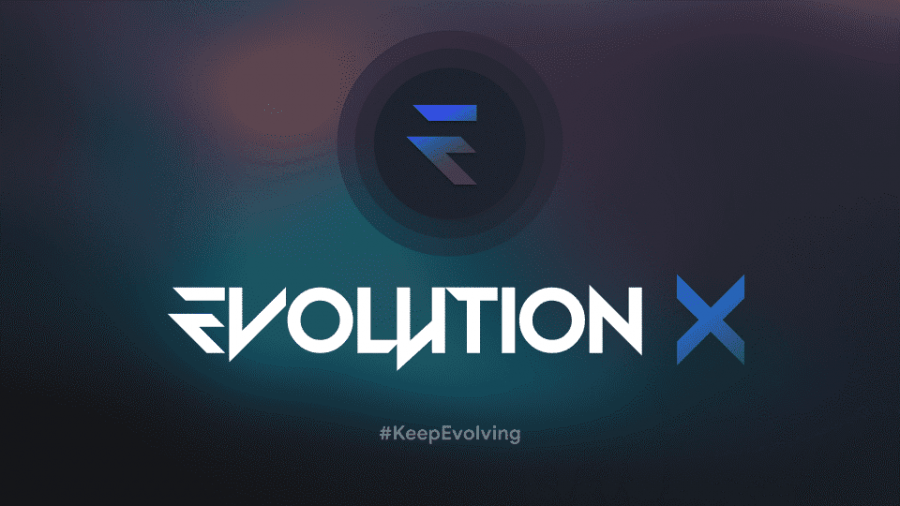 Similar to the OnePlus Oxygen OS, Evolution is another ROM that comes equipped with a gaming mode. However, the gaming mode is pretty basic as compared to the OnePlus ROM, in fact, the gaming mode in one plus ROM is difficult to compare with other ROMs since it's more mature than the community-based offering.
The main highlight of Evolution X ROM is not gaming mode but the IceCold kernel, which is so good that it competes for neck-to-neck competition with KangarooX OC. There are some differences in IceCold such as the sound being tuned to have more depth, which is preferable for folks who use a headset. It also has overclocking support that lets you set your desired custom profiles.
| | |
| --- | --- |
| Pros | Cons |
| | The custom profile can be difficult for a new user. |
| Solid Performance out of the box | The updates to ROM may have a slower release cycle |
| | |
| Overclocking and Undervoltage option | |
3. Kernel: PureCAF – ROM: Pixel Experience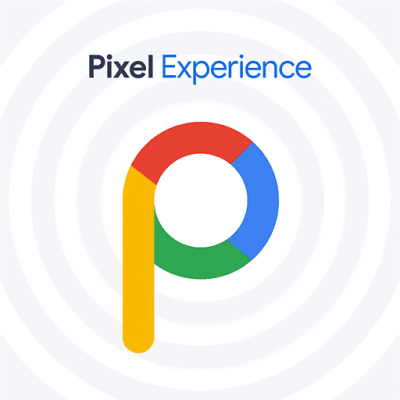 The Pixel Experience Android custom ROM is great for gaming on smartphones and has been praised for stability and solid performance. One of the reasons for its appraisal is its strong PureCAF kernel, which is not only for Redmi Note 5 Pro but also for any device. It promises the best performance but sacrifices on the most recent patches.
If you just want a custom Android gaming ROM that works perfectly fine and you don't want to be bothered with extra features then this is truly an out-of-box performer that will work great without any tweaking or customization.
| | |
| --- | --- |
| Pros | Cons |
| | Lacks features as compared to other ROMs |
| | CAF may take longer than the AOSP to get to the latest update. |
| | Not many tweaking options |
3. Kernel: Illusion – ROM: Havoc OS
Havoc OS is a feature ROM with decent features for Android gamers who are looking for a performance OS that maximizes the power of their smartphone. This ROM has a gaming mode that is more aggressive alongside an aggressive battery-saving mode, which is specifically designed to help the user conserve battery when it has been depleted after a great gaming session.
Havoc OS is more than decent that comes bundled with a custom Illusion kernel, it will give you granularity to modify a lot of things, however, it doesn't compete with IceCold or KangarooX as it lacks the most important feature i.e. overclocking.
For those of you who don't know, Illusion kernel was previously known as Derp kernel but the developer behind it i.e. Akhil Narang rebased and rebranded it to Illusion kernel on July 21, giving it a completely new name and life.
Believe it or not, Derp kernel is the Android development community's favorite choice for baking it into their custom ROMs, primarily because of its unmatched stability and supreme scalability. It offers a lot of powerful features, but at the same time, it can still remain pretty stable.
Although Derp kernel, which is now known as Illusion kernel, is found in so many custom gaming ROMs, it always is adequately modified and adjusted by the developers according to the target Android device because it is very easy to discern, despite it being the same kernel in all the cases.
| | |
| --- | --- |
| Pros | Cons |
| Very Stable and consistent performance | |
| | Not very customizable for the end user. |
4. Kernel: InsigniuX – ROM: Masik X
Masik X is a custom Android ROM for gaming that is essentially MIUI-based ROM but it provides its user with the possibility to remove many bloated services and apps while keeping all the essential features you need. Despite being heavily modified, it doesn't put the user under the restrictions of being a rooted user.
MIUI is one of the few ROMs that is similar to the OnePlus ROM and has decent gaming mode and configuration possibilities. That is not all as the kernel it uses is InsigniuX which has joystick support, vibration control, and microphone gain control. In spite of all these eye-catchy features, it lacks overclocking. If you are not looking to overclock your device then this ROM and kernel combination is really good.
| | |
| --- | --- |
| Pros | Cons |
| Joystick Support and mods to improve the mic | ARB is not disabled on this ROM which can lead to hard bricks |
| The ROM has a gaming mode | |
| | The updates may be limited as compared to other AOSP ROMs as it's an MIUI-based ROM. |
5. Kernel: LOS (LineageOS) – ROM: CandyROMS
Candy ROMS has its own modified version of the LOS (LineageOS) kernel which has a few features that are must-haves in custom gaming ROMs. Like other gaming ROMs, it also opens the possibility of higher settings in different games so you can improve the visuals and overall performance of the game if you care less about the smoothness of the ROM.
Candy ROM is perhaps the only ROM that is based on LOS, so if you are a fan of Lineage OS then it's the go-to option for you because it is fully customizable.
| | |
| --- | --- |
| Pros | Cons |
| Always up to date since its based-on Lineage Kernel | |
| Compatible with most mods | The kernel follows a lean approach, therefore, lacks the customizability |
| Removes the constraints of a mid-range device and unlocks all settings in games for the user | |
6. ROM: ViperOS
ViperOS is one of the most stable custom gaming ROM that you can rely upon without sacrificing constant OS updates and security patches. That's because most custom gaming ROMs are left behind in the updates department.
However, ViperOS despite being a stability-focused ROM, is fairly up-to-date, not only in the ROM sources but also its kernel sources are kept up-to-date so that the latest features are not being missed out and the performance is also snappy while taking care of the security patches.
The ROM though doesn't have advanced gaming features like a gaming mode or overclocking but due to its stability, it is a trustworthy ROM. It can easily cope with most of your gaming requirements and day-to-day tasks.
| | |
| --- | --- |
| Pros | Cons |
| Most up-to-date Kernel and ROM that is based on AOSP | |
| | No gaming mode in the ROM |
| | The lack of customization is not on just kernel but the ROM is also pretty basic |
7. ROM: Liquid Remix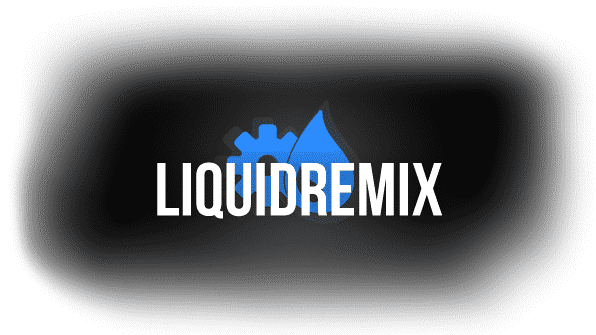 If ViperOS is too much minimalistic in features for you then you can go ahead and give a try to the Liquid Remix OS which also focuses on a lag-free smooth user experience. So the performance is spot-on here. However, once again, the gaming-specific features are missing in this ROM but it is rock solid and mostly up-to-date so you can consider it for Android gaming purposes.
| | |
| --- | --- |
| Pros | Cons |
| Greater support for mods and tweaks | |
| | Not many mods out of the box and no out-of-the-world customization for the Kernel |
| The ROM is great to be used as an all-rounder due to its many customization options on the ROM level | |
ROM and Kernel: What are those?
Now kicking off with the technical aspects, how kernel improves sound and performance in a ROM is easy to understand. As pointed out previously, the kernel has all the necessary information on how the OS will behave or control the ROM in certain conditions.
Fine-tuning the variables help achieve better performance in a way one thing is prioritized over others to have a more focused feature set which results in a better experience for the user. The tradeoffs can be the battery, safety, or overall stability of your Android device.
How To Tweak The Kernel For Gaming?
The benefit of using an off-the-shelf custom kernel is that you can tweak them as you like and you can experiment with different profiles and the clock speed of GPU and CPU, depending on what your kernel and device hardware allow. Having a custom kernel alongside a custom ROM is very advantageous since our intention is to run resource-hungry games on our Android phones.
Kernel profiles are a description of how the processor will clock itself based on the workload, a basic example is that you can set your idling clock to too low, this will save you a lot of juice but the responsiveness of your phone will suffer. If you set it to the maximum, your phone is likely to thermal throttle or run out of battery really soon.
There are also settings related to configuring your RAM management and caching of internal storage, which can improve your multitasking or foreground responsiveness depending on what you are looking for. You can also overclock and under-volt your processor depending on what you want to achieve, a lower volt will save you battery but will tax the CPU thermally, when it is clocked higher, so much that it can thermal throttle really bad.
The amount of audio processing employed also affects performance, more processing means more tuned sound and more CPU power needed. So keep that in mind when you are tuning in either for the footsteps in the FPS or the bangs and effects of MOBA or MMORPG.
You don't necessarily need to edit files to get changes in your kernel settings because there are many apps that can help you tune the kernel for specific gaming. You can use apps like Kernel Editor or Smart Pack Kernel Manager.
Precautions For Custom Kernel
While a lot has been already explained about the ROMs, which will surely help you decide what best meets your needs. Before we move on to installing the gaming ROM and kernel on your Android device, let's first begin with a word of caution.
Installing a custom kernel can often cause such issues, which are, in some cases, irreversible and cause performance instability. For instance, a mere kernel restoration, which in theory should work fine, often fails, which is a huge reason why developers don't support custom kernels when working with custom ROM.
Moreover, a bad kernel configuration by a user who doesn't understand much about the kernel and its complications also becomes a pain for the developer to debug.
In practice, if something breaks due to a custom kernel, the way to restore the kernel is by trying to restore the backup of the previously installed kernel. If that fails, then it is recommended to give the ROM a fresh install. If the problems persist, then the ultimate way to restore your device is to flash the stock ROM, which restores the stock kernel with stock settings.
How To Install Custom ROM with Custom Kernel on Android
Installing a custom gaming kernel is minutely different than installing a custom gaming ROM. In fact, the major part is similar to installing a custom ROM, which requires unlocking the bootloader, rooting the phone, and installing the custom recovery.
Installing Custom Gaming ROM on Android
Let's begin with the installation/flashing of custom gaming ROM on Android. The steps are as follows:
This is a summarized version of flashing ROM on Android. Every custom ROM comes with an installation and flashing guide, and we will recommend you follow that.
Boot into recovery (via ADB or key combination).
Wipe System, Cache, and Dalvik Cache partition.
Go to Install, locate the ROM file, and then add the GApps (if ROM requires it).
Once the ROM has been flashed, then you have to Wipe the Cache and Dalvik Cache partition.
Reboot and wait a fair amount of time to let the phone boot up.
Once you are done installing the custom ROM. You may then proceed to install the custom Kernel on your Android device. However, it is important to note that after installing the custom ROM on your phone, you need to let it boot and get past the initial setup phase, and then you can flash the custom kernel.
Installing Custom Gaming Kernel on Android
Flashing or installing a custom gaming kernel on Android is simple too. You must need to have all the required files ready with you and then follow these steps:
This is a summarized version of the flashing kernel on Android. Every custom kernel comes with its installation guide, and we will recommend you follow that for proper and error-free installation.
On your Android device, boot into Recovery using either key combinations or via the restart menu.
Create a full backup of your current kernel.
Select the Kernel file and flash it.
Wipe the Cache and Dalvik Cache (after the flashing process has been completed).
Reboot your device.
If you have performed the above steps correctly, then now you should have a custom kernel installed on your Android device. You can now go ahead and configure it as per your liking. But make sure not to fiddle with advanced settings as it may cause performance issues and bugs.