Are you looking for the best real-time Pokemon GO scanners and trackers that still work after the release of the latest update? To help you with catching all the Pokémon, we have compiled a list of tried and tested Pokemon scanners/trackers that are based on apps as well as websites and shows Pokémon on maps.
Most of you are well aware of the release of Pokémon GO latest generation by Niantic which has added more than 80 Pokémon to the collection. And to catch all of them, most of the Pokémon trainers have now started playing Pokémon GO again so that they can catch them all before their friends.
But to be able to catch all the newer generation Pokémon and quickly complete your Pokedex, it is pretty much obvious that you must need to have a working real-time Pokémon scanner that will help you with find and track all those Pokémon around your locality so that you know where you need to go to catch them, right?
Otherwise, you will be spending all of your day and night wandering around your neighborhood (or city) in search for Pokémon.
So to make your Pokémon hunting task easier, we have listed all the best and currently working Pokémon GO maps, scanners, and trackers that still works below. Using these scanners, you can scan any area and it will show you the exact location of all the Pokémon in real-time on the map.
Isn't that amazing? 😀
Before we move onto the list, it is important to know that there are two types of PokémonGO scanners:
Apps Based: These trackers are like your personal scanner, which is completely independent, highly customizable, and the most reliable type of scanners for Pokemon GO.
Website Based: These types of trackers are hosted on servers by a third party and sometimes become less reliable as the scanning is completely dependent on the server load.
Live Pokemon Go Maps, Trackers, Scanners That Still Work
In this section, we have listed the best working website based on Pokémon GO live trackers, scanners, maps, and radars. All of the below-mentioned websites are frequently updated and will help you find all the rare and legendary Pokemon in any part of the world.
#1. NYCPokeMap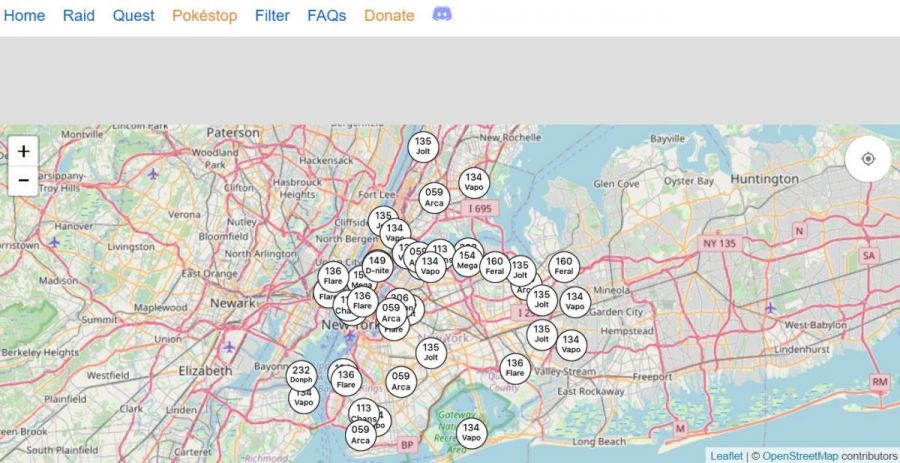 A working map for New York City where you can find and track all the Pokemon that appear within the boundaries of the city.
Since every found Pokemon is shown on the map and you might be looking for some specific Pokemon to catch, so to help you with that this web service has filters in place. You can customize the minimum IV percentage, use the search bar to search for any special Pokemon, a drop-down menu that lets you select generation.
You can then use the checkboxes to further filter out which Pokemon you want to track and catch.
#2. SydneyPogoMap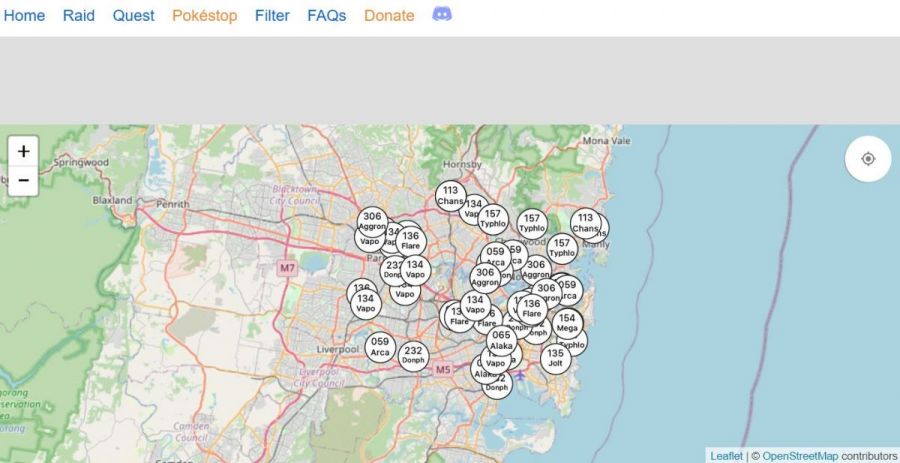 One of the best Pokemon trackers for Sydney that has been developed and is maintained by the same developers who made NYCPokeMap. The only difference is that this map is targeted towards those who are either located in Sydney or looking to snipe Pokemon by teleporting their trainer to Sydney.
A perfect tool that comes with awesome filtration options with a list of all the Pokemon and complete freedom to select or unselect any to show/hide them on the map.
#3. VanPokeMap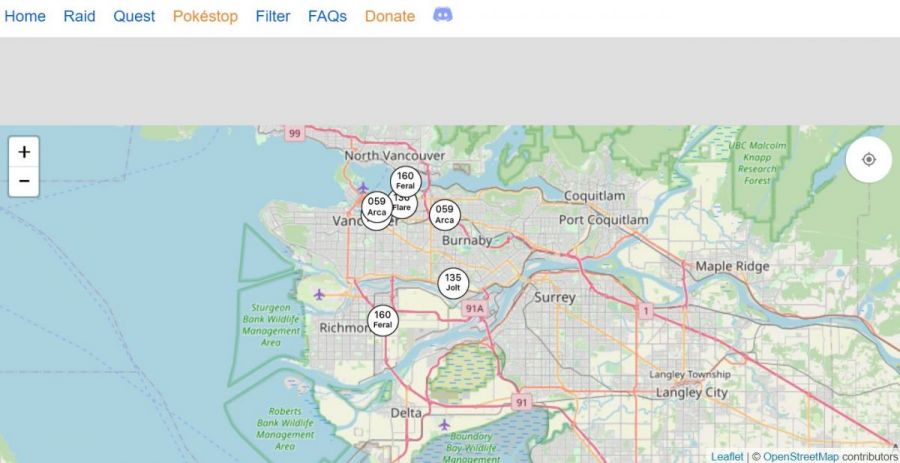 Are you in Vancouver, British Columbia, Canada, and looking for a Pokémon Go map that is currently active and working? VanPokeMap is going to be the best map and tracker for you as the site features all the generation 6th Pokemon that you can track and find with just a click of a button.
You can then either go there physically or use a GPS spoofing app to virtually fly your trainer to the exact location and catch the Pokemon you have always been trying to catch.
You can use the powerful filter options that can help you further shortlist the Pokémon from appearing on the map, which really helps in making your Pokemon hunting easier.
#4. SGEXRaid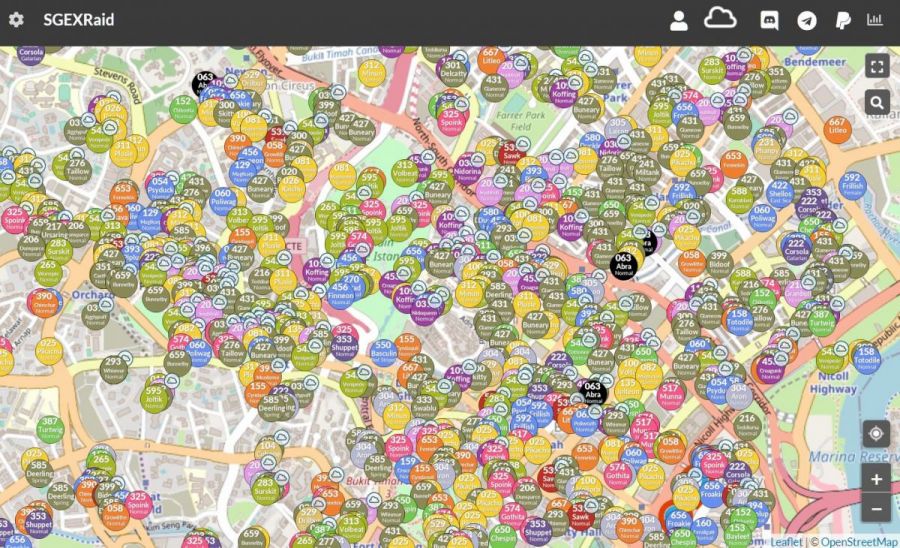 Another dedicated map for the popular Singapore that still works perfectly fine and keeps the data updated with all the latest information.
If you look at the top-left corner, you will see a cog icon, which is the settings menu with dropdowns for several filters and map preferences including Pokemon and nest, Pokestops and Quests, Communities, Gym and Raid, and even the ability to export and import your custom settings.
The site is available in over seven languages, which can help cater to a large audience from various countries. Language option includes English, German, French, Italian, Polish, Spanish, and even Simplified Chinese.
#5. S2G PokeMap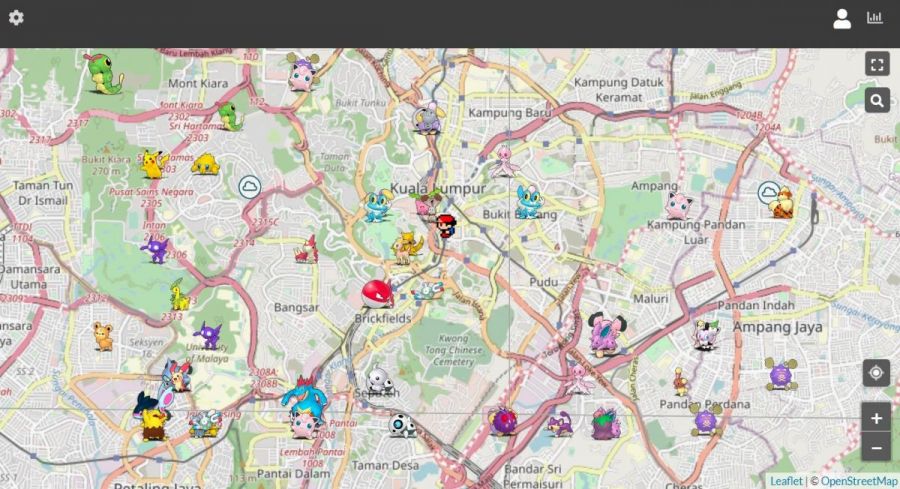 A powerful map with some of the most advanced features to help you filter the Pokemon visible on the map as well as let you fully customize the look and feel of the map using the styling option.
The best thing about S2G PokeMap is the ability to set notifications, which means all you have to do is simply use the search box to find the name, ID, or type of the Pokemon, and then click on its image, and the map will start sending you notifications whenever your defined conditions are met.
Apart from the Pokemon tracker, the map also works as Pokestops, quests, gym, and raid finder within the boundaries of Singapore.
#6. SGPokeMap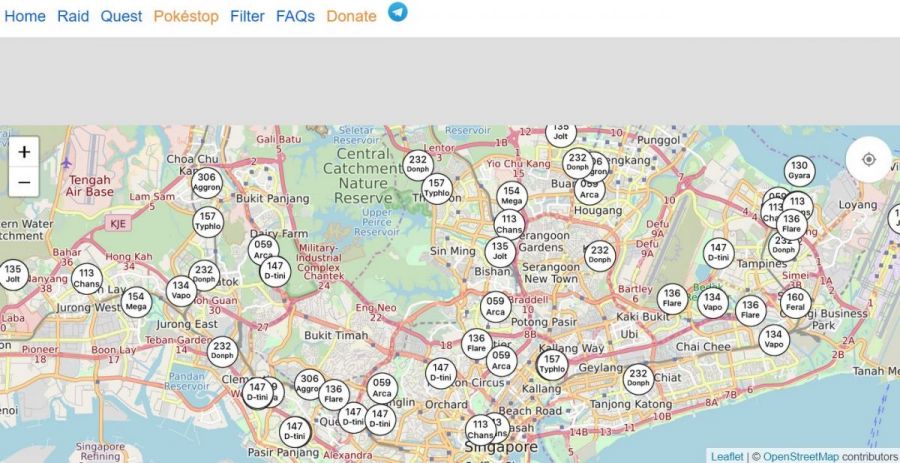 Another map was designed and developed for the people of Singapore that have the same functionality and UI as the Sydney Pokemon Go map. This web service is one of the oldest and the most reputable of all.
By default, only a few Pokémon are selected but you have the freedom to select whichever you are interested in by using the filter option, which includes minimum IV percentage, generation of Pokemon, and the whole list of names from that specific generation.
Best Apps Based Trackers & Scanners
The third-party apps based Pokemon GO scanners and trackers are like your own personal Pokemon tracker and scanner that you can use anytime and anywhere to scan any locality for all the available Pokemon without moving an inch away from your place. All for free. 😉
Yes, you read that right. The apps-based trackers and scanners mentioned below are so much powerful and have a great potential to help you scan and track the Pokemon you want to catch. This means, you can manually select the generation of Pokémon from the list and the app will update you about them only.
Tip
To avoid getting your dummy PTC accounts banned by Niantic and Pokémon, we will recommend you to follow our easy-to-follow guide available here to quickly create verified PTC accounts. 😀
#1. PokeTrack
PokeTrack is a real-time exceptional Pokemon tracker app specially designed for Android phones and tablets. It has the ability to scan for all the Pokemon in the background. The app is powerful enough to show you the names, IV percentage, moves, level, and other characteristics of each Pokemon.
The PokeTrack app supports filtration using which you can select the Pokemon you are want to catch (this option will help find all the rare and legendary Pokemon), and then configure the app to send you a notification every time the specified Pokemon is found. Moreover, you can set a custom notification sound so you know when the Pokemon is tracked.
The developers behind PokeTrack app has managed to awesomely integrate it with the Google Maps so that you can easily find, track, and navigate to the Pokemon using the map. What's more interesting is the ability to locate all the nearby PokeStops and Gyms so you won't have to wander around searching for them.
PokeTrack gives you the capability to set Lures for free to attract Pokemon. And if you are playing the game with your friends then you can share the Pokemon spawn location with all of them right through the PokeTrack app.
#2. PokiiMap
PokiiMap is an outstanding app that allows you to scan for Pokemon and show you the spawns on the map so you won't have to roam around your neighborhood in a search for Pokemon.
PokiiMap is a feature-rich scanner for Android with a lot of functionalities to help you catch all the Pokemon and complete your Pokedex.
You can login using Google or PTC account (we recommend you to use throwaway PTC accounts) and setup the app using filters and notification so that it will show and alert you for only those Pokemon you are really interested in catching.
All the Pokemon shown by the PokiiMap will present you with the detailed stats of each Pokemon including its name, IVs, level, and other powers so you can distinguish what you are catching and if it is worthy or not.
In case you don't know, PokiiMap can also be used for Pokemon sniping. More details about the advanced sniping functionalities are available here.
#3. PokeSensor
PokeSensor is a completely free and extremely customizable Pokémon scanner app that provides adjustable scanning distance and scanning speed along with enhanced adaptability for reliable scanning and tracking. The interface is easy to understand for anyone, with simplified controls and configurations.
The tracker works seamlessly to help you search and locate all the nearby Pokemon along with their IVs details, which comes handy to find out if the Pokemon worth your efforts to catch. Even though all the settings must need to be done manually, but the end-result of the app totally worth it.
The PokeSensor app is capable of scanning the area of up to 2000-meter radius to find and show you the exact location of all the hidden Pokemon. The app even supports background scanning along with the provision for notifications.
The amazing team of hardworking developers behind this app always tries their best to keep it constantly updated and in working condition after every update has been released by Niantic. Apart from that, new features and functionalities are also added to make your Pokemon hunting feel like a peanut.
We will keep this post updated with more scanners and trackers to help you search, track, and catch all those Pokémon near you. We will recommend you bookmark this page and check back again later for the updates. And don't forget to share this with your friends on Facebook and help catch them all the Pokemon. 😉