In this blog post, we have outlined seven different ways that can help you check your Spotify history and it will give you detailed music playback stats including your favorite songs, genres, and artists. Don't forget to check Spotify Wrapped for 2022, we have a guide for that too in this blog post 😉
Let's jump into the official methods first and then we will further show you how powerful the third-party web apps are and what information they can provide you.
See Your Spotify Stats on the Mobile App
Checking your Spotify music stats on the mobile app is easy but this method will not provide you with any detailed information about it.
The Spotify app will give you an overview only where you can find frequently played playlists.
Here is how you can access it:
On your Android phone, open the Spotify app.
Tap the Settings icon located at the top right corner.
Tap on the View Profile option.
Here you should be able to see all of your recent account activity.
Alternatively, you can access the Your Library section and tap on the buttons for playlists, artists, albums, and downloaded.
Selecting any option and depending on what you have selected from playlists, artists, or albums; Spotify will show you what and whom you have recently listened to.
See Your Spotify Stats on the Desktop App
If you are looking for a detailed report about your Spotify stats then checking them on the desktop app is the way to go.
You will find identical details on Spotify Windows and Mac apps as well as the Spotify Web interface. And the following guide will work on all desktop platforms.
On your Windows or Mac PC, open the Spotify app.
Click on your user name located at the top-right corner and from the dropdown menu select Profile.
Scroll down and you will see the Top Artists This Month along with a few top ones. You can click on the See All option to see all the top artists based on your music listening.
If you scroll down further, you will see the category for Top Tracks This Month along with a few top ones. Then click on the title or on the See All button will take you to the whole list, which is sorted based on your liking.
Check Spotify Wrapped Playlist to see Your Stats
Every year Spotify releases a wrapped playlist where that features all of your most played music throughout the year, which is the best way to find out the stats of your account.
The Wrapped Playlist also showcases your music taste personalized just for you based on your music as well as podcast listening activity.
This is the best way to learn about the history of your song playback from various genres and artists. And you can then even publicly share that playlist with your friends via social media.
Spotify Wrapped is more like a visual representation of your favorite and most listened-to genres, artists, podcasts, and songs.
It is important to mention here that if you use Spotify private session while listening to music or podcasts then those playbacks won't be recorded and featured in this playlist.
Now, to access your current year's Spotify Wrapped playlist, you simply need to open the URL spotify.com/wrapped. And this will take you straight to the playlist.
This is not it; you can even access previous year's old Spotify-wrapped playlists using the direct links we have given below for each year:
Third-Party Apps to See Spotify Stats
Apart from the three techniques we have mentioned and explained above, there are several other ways to see your Spotify stats along with some additional information that is not available in the official methods.
#1. Volt.fm
Volt.fm is known as "your Spotify profile on steroids." As the web app is designed to create an online statistical-based profile of your Spotify where you can find all the details related to your account.

Once you have logged into your account through Volt.fm and have been granted access, it will begin populating stats based on your listening experience like top genres for music and podcasts, top artists, top music.
If you scroll further, you will find the analysis section. This is exactly where you can grab some facts and figures about your taste in music including relaxed, energetic, instrumental, and acoustic.
You can get information related to your Spotify account that is a lot more detailed.
#2. Obscurify
Obscurify explains its platform for Spotify as the "way to learn more about your music taste and compare it to others."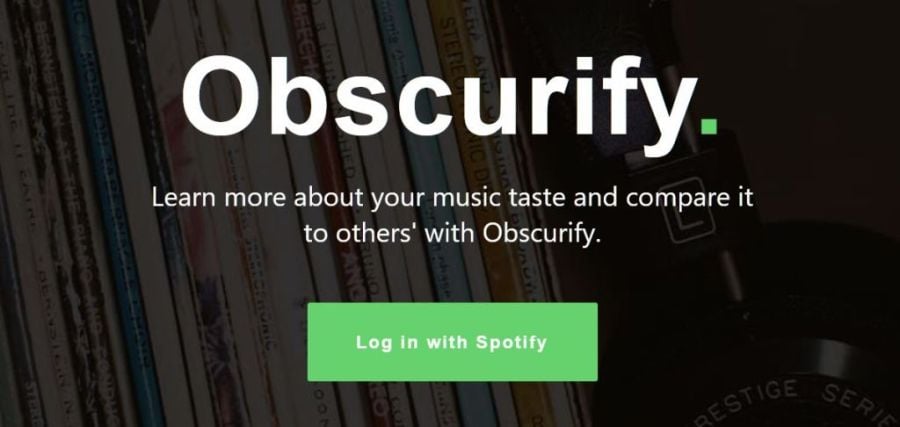 Yes, as the tag line defines the free service, once you have logged into your account on the platform, the website will scan your account to grab and display all the statistics related to your music listening experience.
The magic does not stop here. Your Spotify music listening data will then be compared to the other Spotify users who have already connected their account, showing your uniqueness in the music taste.
#3. Zodiac Affinity
As the name of the web app suggests, the app will give you suggestions based on your previously listened to songs and align them with your zodiac sign, suggesting and recommending songs based on your zodiacal attraction.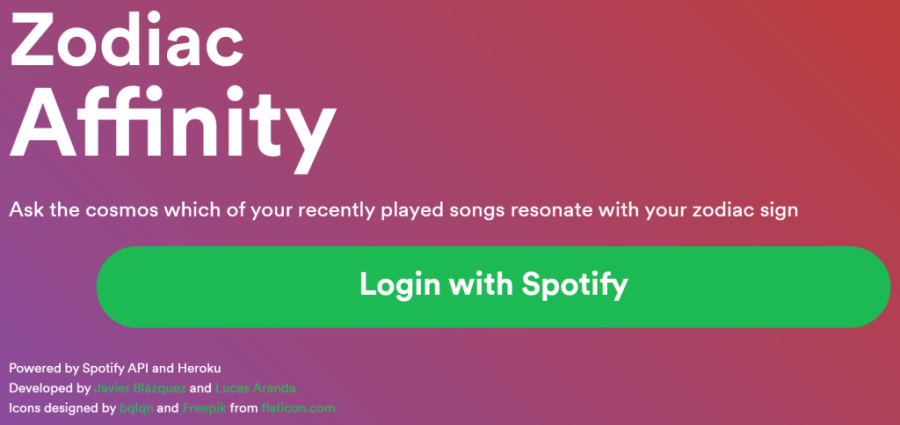 Zodiac Affinity is an interesting way to rediscover the music you have already listened to in the past but must have forgotten about it.
However, this online app, once you have connected it to your Spotify account and selected your zodiac sign, is designed to dig into your history and recommend you music that matches your current horoscope mood.
#4. Stats for Spotify
Stats for Spotify is actually a really powerful tracker for your Spotify as it has the capability to scan your account and give you a detailed look at your music playback and songs listening choices.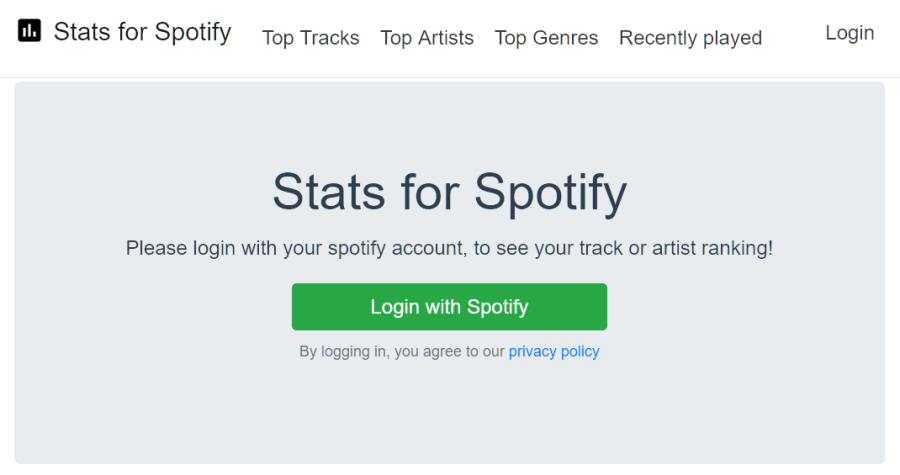 You can find out all the details and information related to your Spotify account including your most frequently listened to genres, artists, and music.
That is not all, you can even find out detailed statistics about your playlist that includes the timestamp, which means it will tell you exactly at what time of which day you played a specific soundtrack or podcast.