| | |
| --- | --- |
| Name: | Tubi TV |
| Developer: | Tubi TV |
| Size: | 21.9 MB |
| Package name: | com.tubitv |
| Version: | 4.19.2 |
| Safety: | Safe |
| Language: | English |
| Playstore: | Open Play Store Link |
| Rating: | 4.3 |
| Downloads: | 100000+ |
Download APK File
Click below to download the app.
App Details & Guide
Tubi TV mod apk for Android is one of the most popular apps to watch free TV shows and movies on smartphone or tablet devices without paying for the subscription or signing up for the service. Above all, it is free and legal to stream from this entertainment service.
The app features content from almost every genre and suitable movies and TV series for all age groups. Whether it is something you are looking for kids like cartoons and anime series or comedy and thriller drama series and movies, Tubi TV offers you all for free.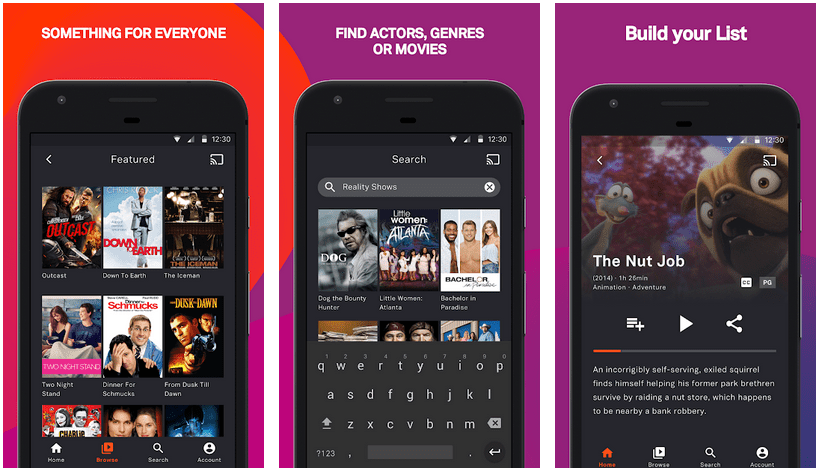 How to Install Tubi TV Mod APK?
Anyone can install the Tubi TV mod apk on their Android phone and tablet devices; all you need to do is follow these simple steps:
Note: You may need to enable the installation of apps from unknown sources through the Android security menu to be able to sideload/install the app.
Download the Tubi TV apk file from the download section located at the beginning of this post.
The file is in a compressed zip file, so you will need to use any file manager to extract the apk from the zip file.
Tap the apk you just extracted and follow the onscreen process to install the app.
Once installed, launch the app from the app drawer. You can now start watching movies and TV shows in full HD 1080p resolution without any need for a subscription.
What's Modded in the Tubi TV for Android?
Tubi TV apk is already free for everyone but several features have been modded to give you a better experience, and in this section, we are going to share with you all the details about it:
Faster App: The app is optimized to make it load quicker by cleaning up resources and graphics, which improves the overall performance of the app as well.
Junk and Location Removed: All the unwanted locations and junk files are removed to further cut down on the app size and optimize resource usage.
Extra Permissions Removed: All the extra permissions prompts that are requested by the app to contact the server have been removed to make the app compatible with Android OS 11.
Disabled Analytics and Receivers: Analytics and receivers that are integrated to track the app usage and how you are using the app are disabled along with some unneeded services.
Cast Ads Removed: Any possible advertisements that could appear when using the cast feature have been removed to improve usability and avoid any hindrance when casting the content onto compatible devices.
Signature Verification Disabled: The modded apps are compiled using non-verified signatures that cause issues during the app installation, so the signature verification process has been disabled.
VPN Required: If you are anywhere outside the United States of America and want to use the Tubi TV mod app for streaming content then you must need to use a VPN.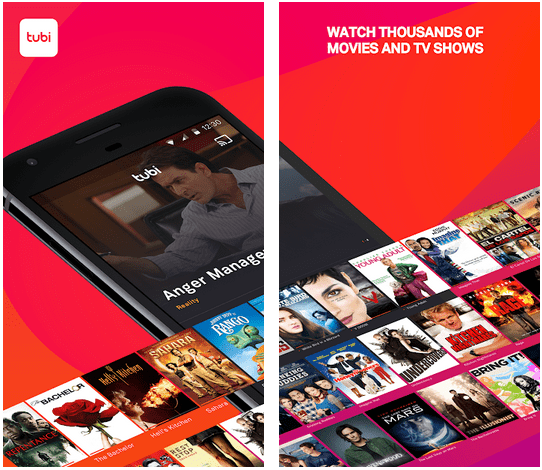 Features of Tubi TV for Android
Tubi TV apk is a feature-rich app that not only brings you all the movies but you can also stream TV shows, which allows you to enjoy all the content from various genres and makes the app suitable for almost every age group.
Let's discuss the key features of Tubi TV for Android:
Thousands of Blockbuster Hollywood Movies: The app has an extensive collection of thousands of movies in different languages that you can watch whenever you want right on your Android device.
Neatly Categorized: Movies and TV shows are properly categorized in their relevant category to make it easier for you to find the right content according to the selected grouping.
External Player Support: The app offers you support for external media players to let you watch TV shows and movies on your favorite media player including MX Player or VLC Player.
Up-to-date Content: The app receives frequent updates to make sure new links for movies and TV shows are updated daily to keep the fresh content coming your way.
Free Service: The movies and TV shows streaming service is free and allows you to stream all the content without any requirement for subscription or sign-up. Simply download and install the app, and you are good to go.