Without any doubt, ThopTV has always been one of the best streaming apps to watch live TV channels along with the capability to stream movies, web series, live sports, and TV shows with neatly organized episodes.
Unbelievably, ThopTV has been one of the best free alternatives to cable TV and paid streaming apps like Netflix.
However, as ThopTV is no longer available so here I have done some research and reviewed the seven best free ThopTV alternatives to watch movies, TV shows, sports, and live TV channels.
All of these work on Android smartphones and tablet devices without any subscription charges.
Let's quickly jump to the list of currently working apps:
#1. CyberFlix TV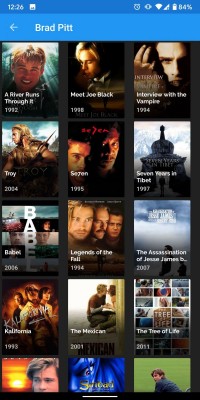 If you are looking for an app that allows you to not only watch movies but also all the latest TV shows as well then you should install CyberFlix TV on your Android device.
This is an all-in-one app with a huge database of the latest and old content from various genres and movie types including classic collections, anime, Hollywood movies, and TV shows along with a powerful search engine to help you find your favorite title within a few taps.
The app provides you with an ad-free experience to make sure you won't experience any interruptions. And it's very easy to download and install on any Android smartphone or tablet device.
The app has multi-language support along with an option for offline watching in high definition HD quality, which makes CyberFlix TV the best free ThopTV alternative.
#2. FlixTV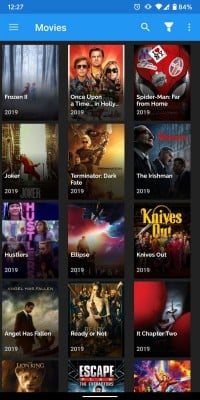 FlixTV has gained a lot of reputation and credibility since its initial release and the reason behind all of that is the availability of an updated database of TV shows and movies on the Android platform.
Interestingly, almost the whole database of Netflix can be easily found within the FlixTV collection ready to stream without any subscription.
Based on your preference, you can binge-watch your favorite TV series or enjoy full-length movies from the genre of your choice in Full Ultra HD resolution without any advertisements.
The app comes with a built-in movie player, which is capable of playing any format of content available in the FlixTV app. Moreover, you will find support for Chromecast as well.
#3. Mobdro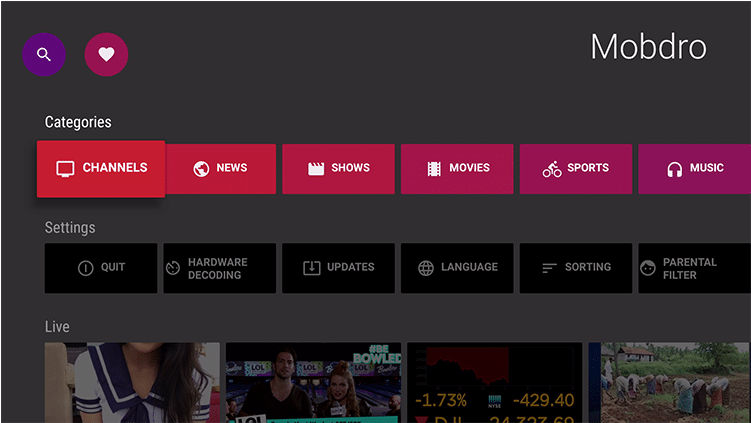 Once you have downloaded and installed the Mobdro app on your Android device, you will be able to stream and watch hundreds and thousands of live free channels from all around the world along with the ability to watch videos, TV series, and podcasts, movies, and music from various genres.
You can watch all the HD content without any subscription charges and the app let you bookmark your favorite content.
The Mobdro app is available in multiple languages and all the content you are going to find within the app is crawled from all over the web using advanced bots, which makes the app safe to use for most users.
However, just like ThopTV, it is recommended to use a VPN while streaming any content to keep yourself and your identity protected while you are streaming any video.
#4. Showbox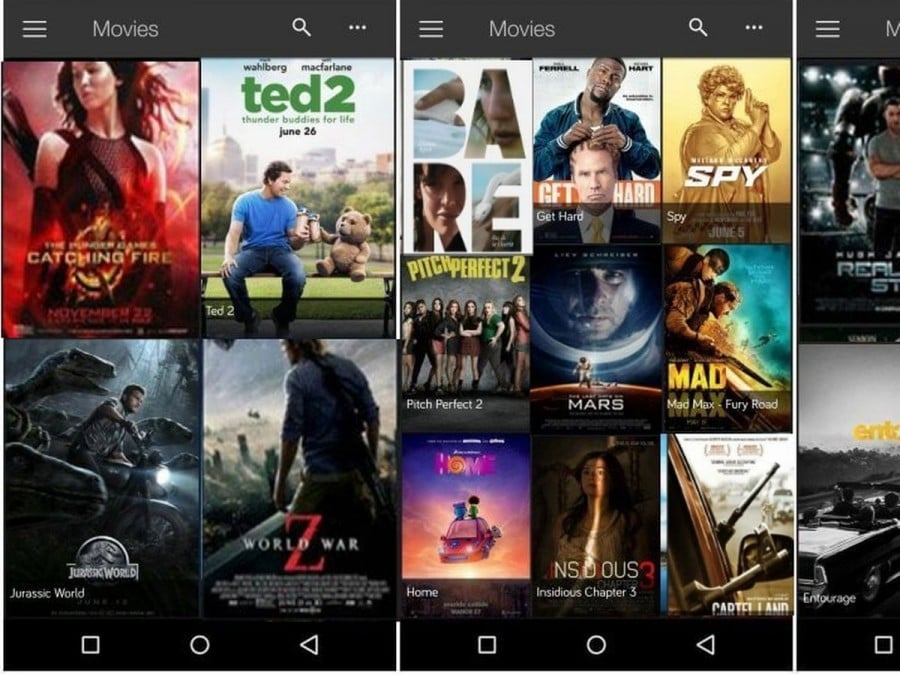 If you want to not only stream movies and TV series but also you want to download them to watch them offline while traveling.
Or when you don't have active internet connectivity then Showbox will be your go-to app as it allows you to download all the content for offline watching including movies and TV shows in HD quality.
The app features a huge database that is frequently updated on a daily basis with the latest movies and new episodes from TV shows so you can keep yourself entertained without any interruptions.
The download feature comes in handy even in those cases when you have a slow internet connection, which makes it hard for you to stream without buffering so you can download them.
#5. Sky HD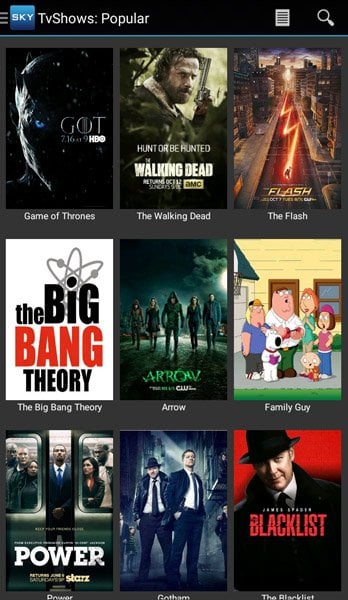 Sky HD will be your ultimate solution to watch, stream, and enjoy movies and TV shows in HD resolution directly on your Android smartphone or tablet devices.
It is one of the most popular and highly trusted apps among users to watch streamable content as well as to download your favorite movies. The app comes with built-in options like favorites, search, download manager, and categories.
What is interesting and unique about Sky HD is its compatibility with Chromecast. So if you have a smart TV with Chromecast then you can easily cast movie or TV series episodes to your TV screen.
Enjoy the content on a bigger screen through LocalCast. The supported content resolutions available in the app are 1080p, 720p, and 480p making it one of the best ThopTV alternatives.
#6. TubiTV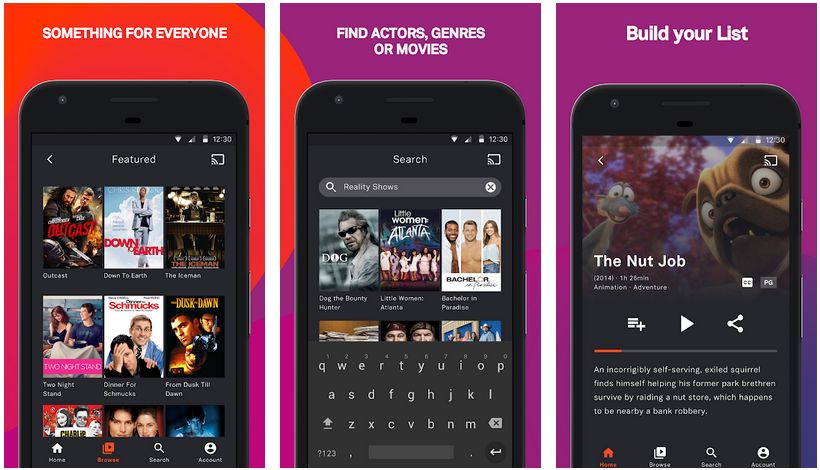 Are you in search of an app that let you stream and watch movies from various genres as well as the latest series without paying any subscription charges or signing up for a service?
TubiTV is one of the most reputable options as it is fully legal and free from any hidden charges. Whether you are looking for content for kids like cartoons and animated series or want to watch horror or drama series, this app will be a perfect solution in every scenario.
What's interesting about TubiTV is the neatness as all the content and movie titles are neatly organized within their relevant category making it easier and quicker for you to find the right series, episodes, and movies with almost little to no effort.
There is even native support for an external player like VLC Player or MX Player so you can play in your favorite player.
#7. Titanium TV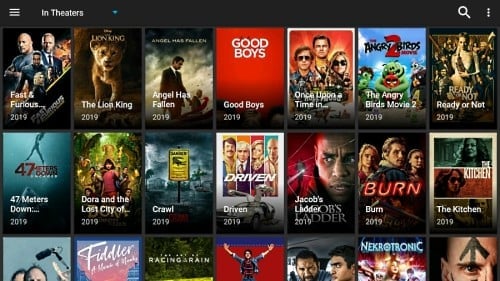 Your favorite movies, TV series, and shows are just a tap away thanks to the Titanium TV app, which you can download and install on all Android devices including phones, tablets, smart TV, and set-top box that let you stream endless content for uninterrupted entertainment.
This is the only free ThopTV alternative offering you native support for subtitles within the app.
Unbelievably, with the Titanium TV app, you get access to a huge collection of TV shows and movies as it let you watch and enjoy not only the latest titles but the older ones as well, and all of them are easily available in high-quality HD and Ultra HD format.
Which free ThopTV alternative did you use?
Out of the seven alternatives discussed and reviewed in the blog post, which ThopTV alternative you found the best for your day-to-day streaming experience?
If I missed mentioning any app then let me know in the comments down below and our team will make sure to add that to our review list during the next update.