Mobdro apk for Android offers you hundreds of free live streams of TV channels, TV shows, videos, cartoons, sports, gaming, music, animals, podcasts, movies, and even spiritual streams. You can find almost all the streams from all around the world, combined and properly categorized together in multiple languages, all within a single app.
For those who are wondering, Mobdro does not generate its own content but it crawls all around the web, search for streamable content from almost every genre, and brings them all together onto a single platform along with parental control for added safety. In a nutshell, it is actually a free live streams curator app for Android.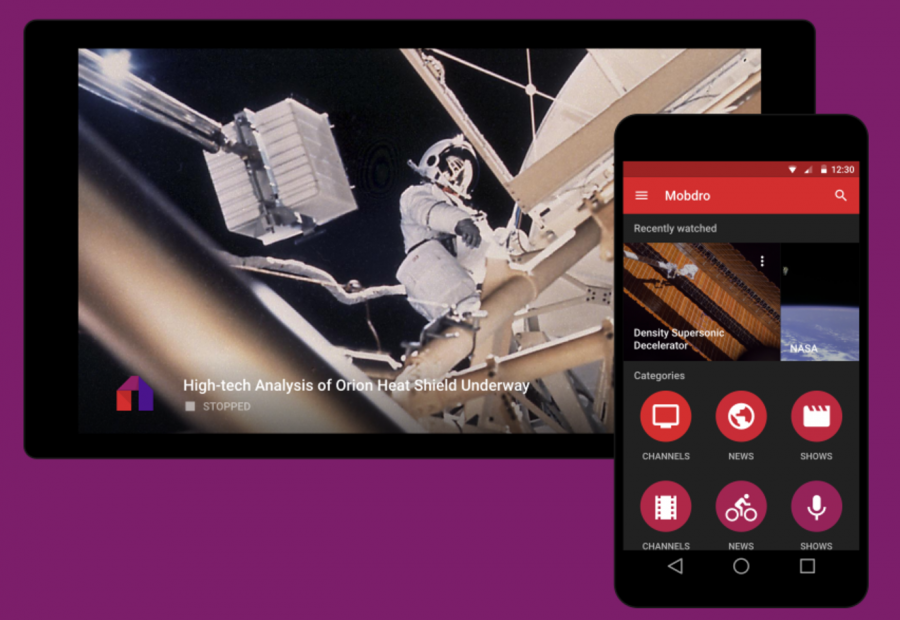 Is it legal to use Mobdro?
It is legal to download, install, and use Mobdro provided you are streaming free content that is legally available on the Internet.
However, since the web is full of pirated content and the app's automated search crawler can find and list licensed content as well, which you can watch and stream without paying for it, that is what makes it illegal.
Moreover, the search functionality of Mobdro is fully automatic and they have no control over the legality of the content that is being fetched, which exempts the platform from any criminal or illegal activity that might be found on the platform.
Is Mobdro safe? Do I have to use a VPN with Mobdo?
If you want to use Mobdro risk-free and safely without getting into trouble while protecting yourself from any copyright laws, I will highly recommend you use a VPN app on your Android. VPN helps hide your identity from your Internet Service Provider (ISP) as well as encrypts your connection so that no one knows what you are streaming.
Smart, isn't it? ;)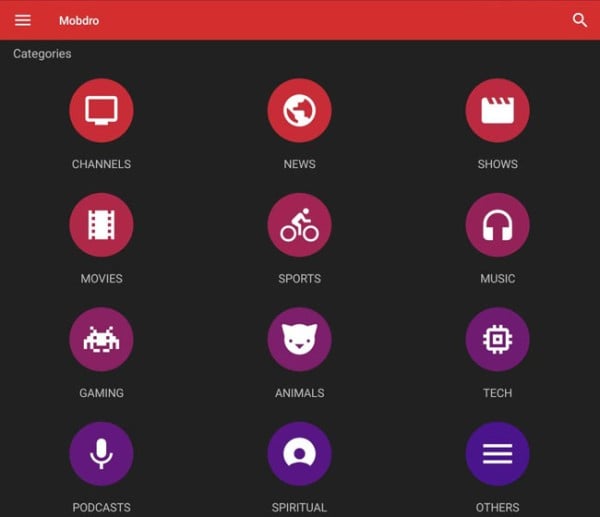 Features of Mobdro for Android
Mobdro is a streamlined app designed to scan and deliver streaming channels and content from all over the world, right onto your Android phone. This way you can keep yourself entertained whenever you want wherever you want. All you need is the app and an active Internet connection.
The app offers some prominent features, details of which are as follows:
Discover Streamable Content – Quickly find and stream videos, movies, and other live content on any topic and language from all around the web. You will notice that videos and entertainment content are available in a variety of languages and genres.
Bookmark Your Favorite Channels – While browsing Mobdro for entertainment content you might come across a few channels that you like or might be of interest, which you want to access later. Simply bookmark those channels to add to your favorites for quick access.
Share The Channel You Like With Friends – If you are watching an exciting channel and want to enjoy the same with your friends then just use the native share option that will let you instantly share it with your friends so they can start watching too.
Remove Advertisements Without Paying – There is an option in the app settings that allows you to turn off all the ads, which takes away all the ads to give you a clean and ad-free watching experience, though this advertisement-free experience comes at the cost of some of your device's unused resources that will cover server-costs.
Download Live Streams – Whenever you are playing any live stream or watching your favorite channel, you will see an option to download live streams and then watch those downloaded streams later whenever you want. You can download streams for specific minutes or hours (depending on the free storage space available on your device).
Sleep Timer For Auto Power Off – Handy feature is helpful when you are sleepy but worried about completely draining your battery in case you fall asleep while watching your favorite TV series. Built-in sleep timer functionality will let you set the timer, which will automatically shut down the Mobdro to save your phone's battery power.
Chromecast Support – Chromecast integration allows you to enjoy Mobdro content right onto your big smart TV screen or any supported media device that has native Chromecast support.
Live Stream in Multiple Languages – You can use the in-app filter to find content in your native language. Apart from English, the app finds content from various countries in different languages including Arabic, Chinese, Czech, Dutch, French, German, Hindi, Italian, Portuguese, Russian, Spanish, and Turkish.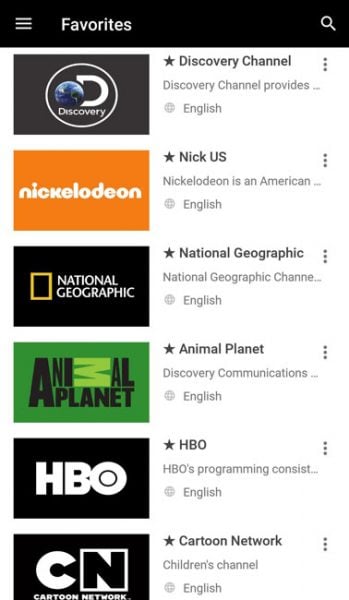 Learn More About Mobdro
Mobdro is favorite videos and movies streaming app for Android devices that search the whole web, discovers all the freely available streamable media content, and then sorts each one of them neatly into different categories including news, TV shows, movies, music, sports, gaming, technology, animals, cartoons, and whatnot.
From that list of categories/channels, you can just tap on your favorite category and the app will show you all the live streams and streamable content available from all around the world in that specific category.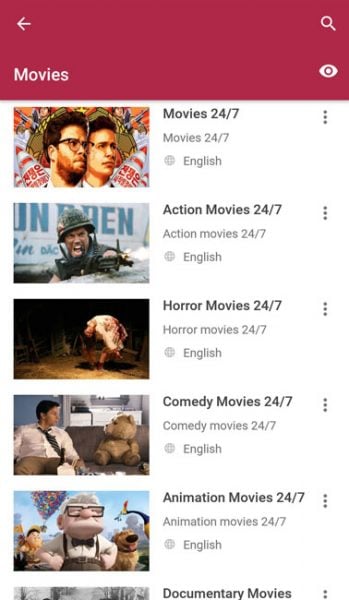 For example, if you choose the movie channel, the app will show you a list of movie channels where different movies would be playing. From this point onwards, all you have to do is tap and keep switching between different channels until you find the one that is worth watching.
The User Interface
By now, you must have got an idea about how the app actually works. So let's talk about the user interface and overall usability.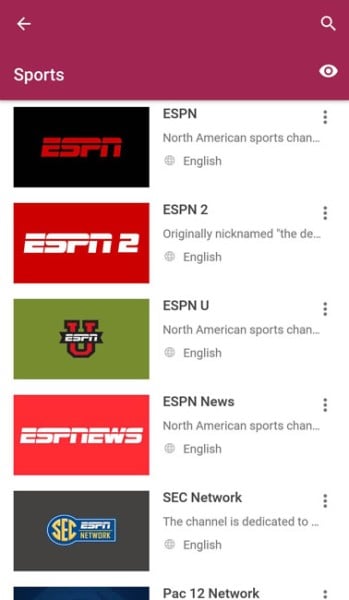 The app's UI is designed in such a way that the experience of using it seems pretty much similar to how you switch channels on your TV because in both cases you will never know what type of show, movie, or content will be playing on the upcoming channel. There is no content guide.
The broad variety of free streaming content available on Mobdro is overwhelming and caters to the needs and requirements of people from all age groups and interests. You can easily explore the broad world of entertainment including dramas, TV shows, movies, technology, music, gaming, cartoons, and a variety of other content.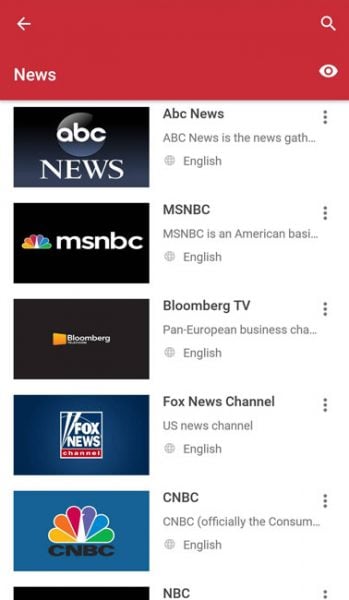 Catch Up On Those Missed TV Series and Episodes
If you love entertainment and watch TV shows or programs consistently then Mobdro will come in handy in situations where you miss an episode or two due to your busy schedule or are unable to view because you were out with your friends.
Using this app, you can easily find those TV shows and then binge-watch your missed episodes whenever you want.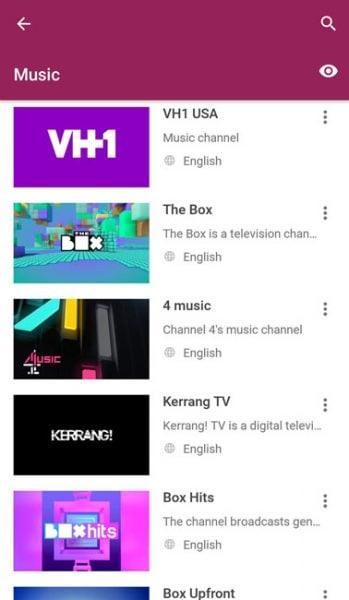 Mobdro Freemium vs Premium Version
It is important to let you know that previously Mobdro was not entirely free and there were two different versions, i.e. Freemium and Premium.
Because the app was gaining serious popularity among the entertainment and media streaming users, so the developers planned to add a paid version and called it Mobdro Premium with the option to remove advertisements along with some additional features like the ability to download live streams.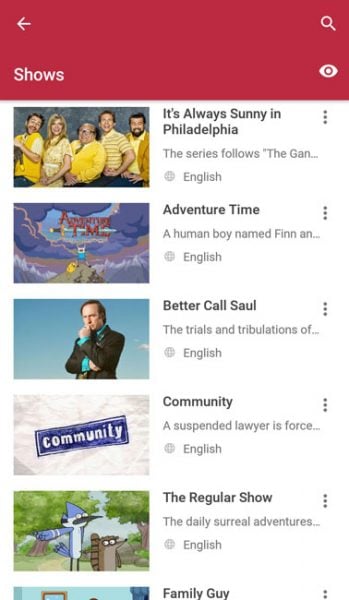 But that addition of premium was a bit turn-off for a lot of users and negatively affected the usage of the app. So the developers decided to change their app structure completely and introduced a premium ad-free version within the Freemium Mobdro without any charges. So you don't need to download a less secure Mobdro mod premium version.
The Mobdro Freemium version is just like Mobdro Premium and is entirely free to download, install, and use on any supported Android device and does not require any charges or fees to use. But it is ad-supported so you can expect to see ads here and there while watching videos. However, there is an added option that lets you turn off advertisements at the cost of your device resources.