As the name itself suggests, DraStic DS Emulator mod apk for Android is an emulator specially designed for smartphone and tablet devices running Android OS to let you play your favorite Nintendo DS games at full resolution and speed without any performance issues.
DraStic will emulate the NDS games just like how you would play on a Nintendo DS gaming console along with the customizations and premium features.
With DraStic DS Emulator, you can now play almost any of your favorite Nintendo DS console games directly on your compatible Android device.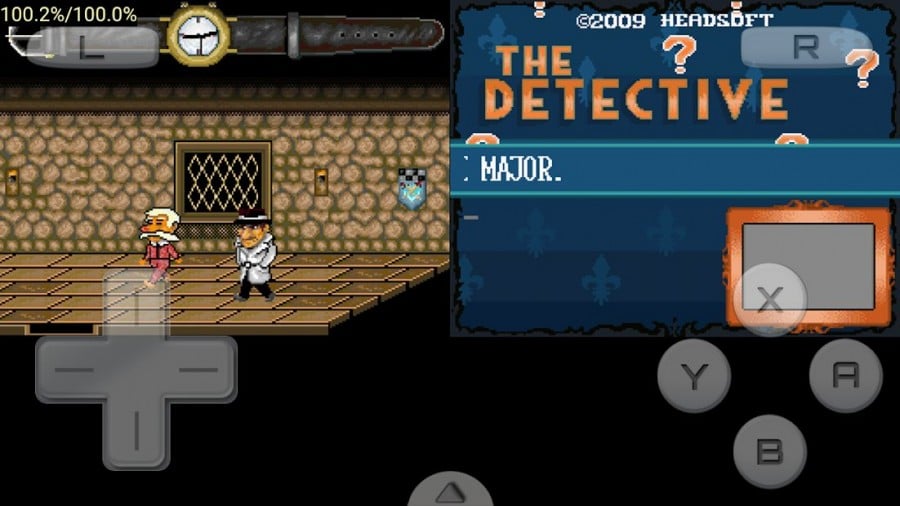 The app is developed by Exophase and they have made sure to add numerous remarkable features, each of which has completely transformed the Nintendo DS gameplay experience including stunning visual quality, smoother performance, and enhanced game controls.
Continue reading to find out detailed information about the performance enhancements, possible customizations, key features, compatibility, installation guide as well as the Nintendo DS gaming titles this emulator allows you to play on Android.
How to Install the App on Android?
The following guide is prepared to keep a newbie in mind, this way almost anyone can understand the procedure to download, install, and set up the app on his or her Android.
The DraStic DS Emulator is one of the simplest apps to download and install on Android. All you need to do is follow the steps given in this section.
Even if you have little to no knowledge about the Android app/apk installation, our guide is going to help you easily download and install it on your device.
Note: You may need to enable the installation of apps from unknown sources through the Android security menu to be able to sideload/install the apk on your device.
It is important to note here that this is a paid and modded version of the DraStic DS emulator so make sure you have uninstalled any existing version from your device, otherwise, the app will not be installed and might show an error.
Download the DraStic DS Emulator apk file from the download section located at the beginning of this post.
Tap the apk you just downloaded and follow the onscreen process to install the app.
Once installed, find and launch the app from the app drawer. You can now go ahead, find and launch the Nintendo DS game ROMs that you already have in your device storage.
The app allows you to customize the interface as well as other factors that could impact your gaming experience.
What Is DraStic DS Emulator for Android
Developed by Exophase, the DraStic DS Emulator app for Android is one of the best and the most dependable Nintendo DS games emulators ever developed for Android devices.
It enables you to download, install, and play thousands of NDS games on your compatible mobile or smart TVs.
The emulator provides you with tons of features and customizability options to increase the screen resolution of selected games, smoother graphics, and the ability to tweak the game and use cheat codes.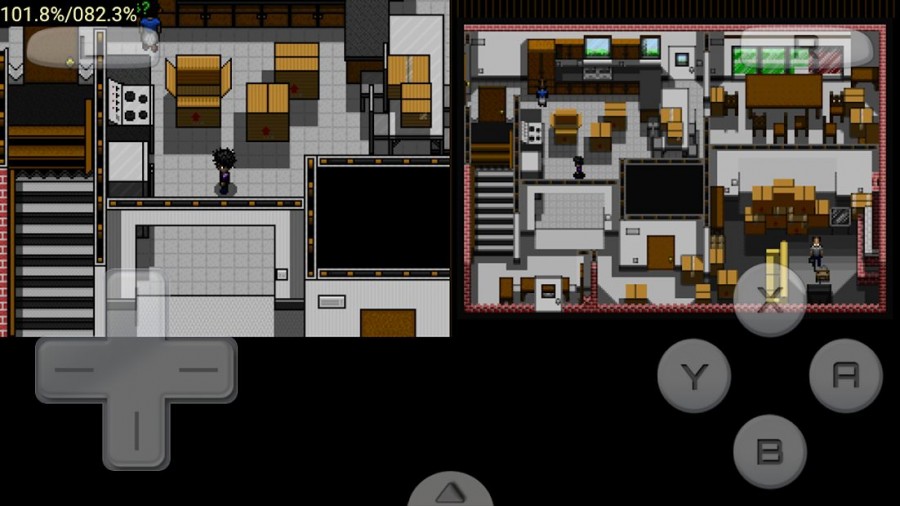 And most importantly native integration with Google Drive to save your gaming progress on the cloud as well as to play the same game on multiple devices.
As mentioned, Google Drive integration opens up many possibilities. One of them is resuming your save game progress on another Android device right from where you left off so that you don't have to start playing the game from the beginning on another device.
All of these make DraStic DS the fantastic Nintendo DS gaming emulator for Android smartphones and tablet devices.
And the increased compatibility with numerous Android versions makes it possible for almost any Android user to play their favorite Nintendo games on their Android phone as well as smart TVs.
The emulator app gives you complete freedom to customize the screen and configure how exactly you want the game to be displayed on the screen, as we all know Nintendo DS had two touchscreen displays. This option of customizability gives you the freedom to enjoy the game in either landscape mode or portrait mode.
Apart from the modifications and adjustments along with the hacks, the app offers the option to enable a high-resolution mode that enhances the gaming experience as you get more clarity and better game resolution while playing the game. A feature that you won't find in other emulators.
Here's what the DraStic DS Emulator is capable of doing:
Offers you various possibilities to customize the screen orientation as well as the placement for maximum experience.
Rather than being limited to the touch screen, the emulator gives you the ability to add an external controller for an enhanced gaming experience.
Integrated synchronization with Google Drive for live backup and restore capabilities of your save game, which also offers you cross-platform capability.
Manually controllable emulation speed that can help you fast forward as well as slow down the gameplay at just a touch of a button.
The emulator comes bundled with hundreds and thousands of built-in databases of cheat codes that can be enabled and used at your command in any of your favorite Nintendo DS gaming titles.
Originally developed by NDS game lovers, DraStic DS Emulator is designed to help everyone play their favorite games on their smartphone, tablet devices, and even on smart TVs with ease.
And if you opt to play on devices like Xperia Play or NVidia Shield then you will get the option to connect physical controllers to enjoy all the major functionalities that are usually not available in the touch controls.
And as far as compatibility is concerned, the emulator allows you to download and install a wide range of Nintendo DS games without running out of storage space as usually a single NDS game ROM hardly takes between 20 to 50 MB.
Key Features of Emulator
What makes DraStic DS Emulator the first choice for NDS game fans? It's actually the freedom they get along with the ability to enjoy all the amazing features.
These include the option to run any high-end graphics-intensive games without any lag or performance issues, the ability to increase or decrease the emulation speeds and get add-on controls to tinker with in-game settings.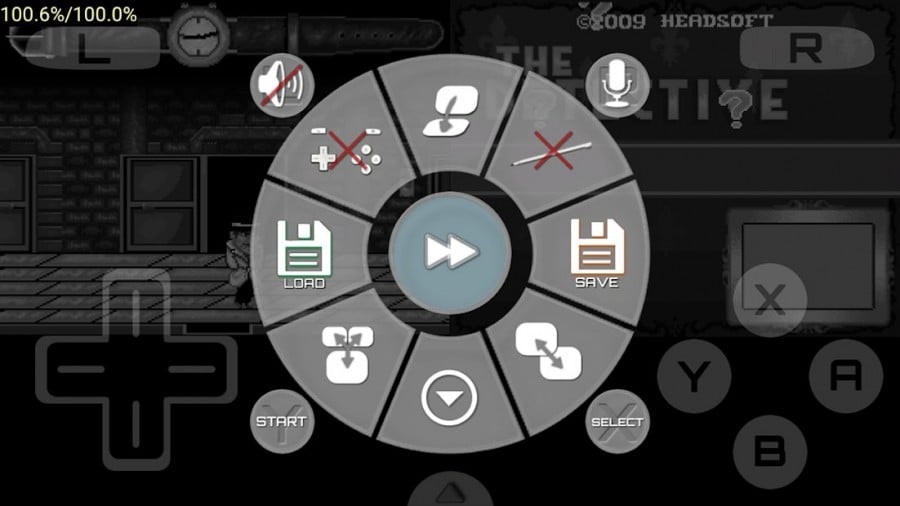 In this section, we have discussed each one of the key features in detail that make the app one of the most incredible for Nintendo fans:
Enhanced 3D Graphics
The DraStic emulator has a built-in 3D graphics enhancer that can be enabled or disabled at your will. If your device is capable then you can enable it from the settings and it will automatically enhance the game's graphics quality by almost two times the original resolution.
However, it is important to mention here that the 3D graphics feature requires an Android device with a quad-core processor for smooth response.
But the result is beautiful as our higher-end mobile devices are a lot more capable as compared to the Nintendo DS gaming console and produce richer results.
Moreover, the newly released game by Nintendo i.e. Animal Crossing: Pocket Camp for Android has gained a lot of traction too among the fans.
Improved Controls
If you have ever played on your Nintendo DS console then you will be surprised to notice that the gaming controls on the app are a lot more enhanced and improved, which makes the gameplay experience feel more realistic.
But what's interesting about DraStic is that it provides you with native support for physical gamepads, which not only enhances the gaming experience but also gives you a similar feel to playing the game on your Nintendo.
It is important to mention here that the support for controllers by the DraStic DS emulator is only available on selected devices and only if you install and run the emulator app on NVidia Shield and Xperia Play.
Save Game Progress
Ability to save your current game progress with just a tap on the screen and you can then continue playing from where you left off, whenever you want.
The interface and usability are similar, and the game progress is safely stored by the emulator in the device's storage.
So if in case during gaming something important pops up, even when you are in the middle of any stage, you can simply save the current state and take care of the stuff and then resume from the same state again.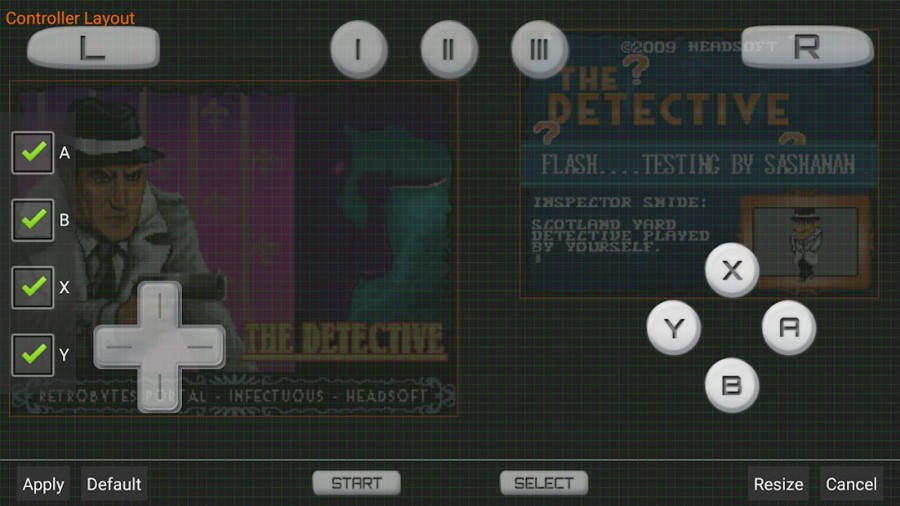 Support for Multiple Languages
The developers have designed the app with the intent to cater vast majority so they have added native support for multiple languages including English, Dutch, Spanish, Japanese, Italian, and German.
This not only serves a wider audience who wants to use the emulator but the support for Nintendo DS gaming ROMs also increases as the language barrier is removed and the game can be played without any language compatibility issues.
Customizable Size And Orientation for Ultimate Gaming Experience
If you have even played the game on Nintendo DS or if you remember how the console was designed then you will be able to figure out how it had a dual touch screen display.
However, with the emulator, since you are now playing on a large touchscreen display so you now have the freedom to personalize the position of the screens, customize its size, and even its orientation.
For instance, you can optimize your overall gaming experience by having the screen side by side if you are playing in a horizontal orientation or you can play the game in portrait mode and have one screen at the top and the other on the bottom.
For Nintendo and the classic Super Mario Bros fans, the game company has released Super Mario Run for Android phones. The game comes jam-packed with exclusive gaming content.
Cloud Integration for Save Game Data
The app has native support for cloud data backup as the cloud service is directly integrated into the app. This helps to give you relief that none of your saved game data is going to be lost even if you perform a factory data reset on your device.
This also comes in handy when you play the same game on multiple devices like on your Android-enabled smart TV and your mobile device.
Once the cloud synchronization has been configured and activated, the Drastic DS Emulator will automatically synchronize your data with your Google Drive account and store a copy there, which can be used to restore your saved game data in case your device is lost or even if the game is removed due to any reason.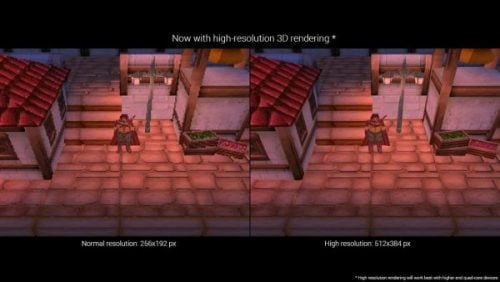 Increase Emulation Speed
While playing any game you can speed it up and make the game faster. This speed hack feature might not be useful for everyone.
But in those scenarios where you want to skip the long conversations in the game or some long video scenes and there is no way to skip that so you can use the fast-forward option to quickly move ahead to the beginning of the game.
Once configured, with just a single tap on the button you can increase and decrease the speed of your gameplay and emulation.
Support for Cheat Codes and Alterations
The app comes bundled with a huge database of thousands of cheat codes which means there is something for almost every Nintendo DS game title.
If you know any cheat code of the game you are playing, then you can easily use that and it will be applied within a second.
Furthermore, you can use the alterations and apply the modifications to tweak as well as hack the in-game experience according to your liking.
Customizable Audio Preferences
When playing games, having a reliable audio output plays a significant role. If that floats your boat then you are in luck here as DraStic DS mod apk provides you with an option to customize and further enhance the in-game audio quality that matches the type of hardware you are using.
Apart from the customizations, the emulator has native sound control options for beginners who don't like to tinker with the audio settings and like it the way it is originally.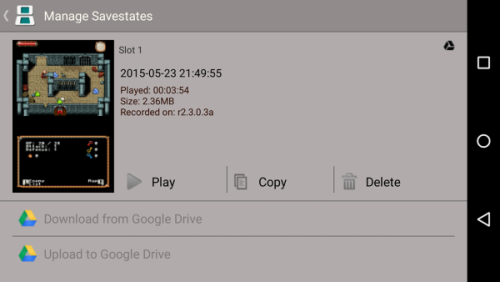 Fully Unlocked and Free
The emulator app is available on the Google Play Store at a price of $4.99; however, here at BestForAndroid, you can get it free along with a fully unlocked mod, which allows you to experience the true potential of the app without making the purchase or spending a cent.
You can use the provided DraStic DS emulator and play your favorite game without any problem to test and see if it works as per your expectations.
If it does then you can freely go ahead and pay for the app through the Play Store to support the developers behind this app.
Can We Call the DraStic DS Emulator A Nintendo DS for Android?
Nintendo DS was replaced with Nintendo 3DS, which offers a lot more advanced and crispier graphics as compared to the original variant however there are cases where people still want to get their hands on the Nintendo DS so that they can play specific games designed for this platform only.
This is exactly where the app plays a significant role as it adds support to play NDS games to any Android device whether it is a mobile, tablet, or TV.
Even some specific Android set-top box devices are compatible as well along with a dedicated controller, which could be Bluetooth enabled.
So in a nutshell, you can call DraStic DS Emulator a Nintendo DS for Android as the developer has worked really hard in making sure that the emulator is capable enough to run all the games ever developed for NDS.
It makes everything convenient to play the games and favorite titles directly on your phone and have the ability to enjoy them regardless of where you are.
However, it is important to mention here that the ROM for games is not provided by the developers due to copyright issues from Nintendo and there is no affiliation between the two. But cheat codes, compatibility, and other support are fully available for gamers.
Frequently Asked Questions - FAQs
A section dedicated to all the questions that pop up in your mind related to the DraStic DS Emulator mod apk or the questions that you have while you are using the app on your Android devices.
Here we have listed all the frequently asked questions along with their answers for our readers:
If you have any questions that we forgot to include here, then feel free to ask them in the comments section below and someone from our team will get back to you.
Does DraStic DS Emulator for Android contain advertisements?
The DraStic emulator does not contain any ads because all the advertisements have been manually removed by the modders to give you an ad-free gaming experience.
Do I need to spend any money to download the DraStic DS Emulator apk?
The original version of the DraStic DS Emulator Premium has been modified and hacked to make it available for free so that you can download and install it on your Android device and see how well it is working.
Is DraStic Emulator best for NDS on Android?
DraStic DS Emulator is the only best and most working Nintendo DS emulator designed and developed for Android devices. It supports almost all the games developed for the NDS gaming console.
Does DraStic DS Emulator support 3DS games?
DraStic DS does not support 3DS games, the reason being 3DS games require 3D support and none of the Android devices offer that so the only game ROMs compatible with DraStic Emulator are those that are designed for Nintendo DS.
Is it safe and legal to download and install the DraStic DS apk?
Yes, the DraStic DS emulator for Android is legal, safe, and free from any virus. Tested and verified. You can download and install the modded version of the app from the download link given at the beginning of this page.
Can I use DraStic Emulator for a lifetime?
The DraStic DS Emulator mod apk for Android is activated by the modder and does not require any license key or activation, all you need to do is simply install the app and you are good to enjoy the games.