Want to enjoy your favorite Play Station games but can't because your Parents are using the TV? Don't worry, we bring an app that can let you play your PS4 and PS5 games on your mobile devices using your controller without any worries.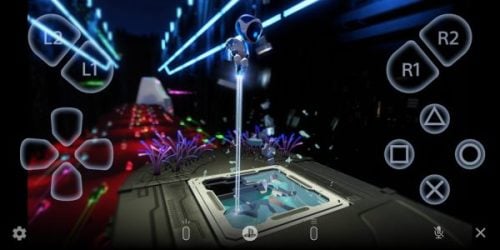 Features of PS Remote Play
Enjoy games wirelessly through WiFi.
Play through your Android smartphone without any wires and worries.
Ditch the TV when you don't have it available.
Play your games without illuminating the whole house at night with your TV.
Use your Dualshock wireless controller on your mobile.
Join voice chat via the built-in microphone of your smartphone.
About PS Remote Play
PS Remote Play is for those people who have their consoles with them at all times but can't play on it through TV, due to a number of different reasons like your parents are watching Movies or something like that. So, in that case, you don't need to worry about anything.
What you need to just do is, grab your compatible Android phone and connect it to your WiFi network, get one of your DualShock4 wireless controllers, and start playing your favorite Play Station games on your phone.