Instagram does not allow anyone to download or store pictures from their platform due to laws and privacy concerns, however, you can download photos from Instagram using tricks and methods shared in this blog post.
I have shared three methods that anyone can follow to quickly save pictures from Instagram on their Android phones but you won't be able to download Instagram live videos. Anyways, let's just quickly jump to the guide:
#1. Take A Screenshot
This is the easiest and the simplest method out of all the available possibilities to download photos from Instagram within a matter of seconds. The steps to achieve this are straightforward as well and can be easily performed by any phone or tablet user.
Here is what you have to do:
While using Instagram, whenever you come across the picture you want to save, simply perform shortcut key commands to capture the screenshot.
On most of the devices, the shortcut keys are the power button and the volume down button. And both the buttons need to be pressed simultaneously.
The screenshot will be captured and stored in your Gallery under the folder named Screenshots.
Obviously, the pictures are not going to be high resolution and you may need to spend a few extra seconds on each screenshot to crop out the other parts of the photo.
#2. Use Third-Party Instagram Pictures Downloading Apps
The major benefit of being a part of the Android ecosystem is that there is an app for almost everything. You name it and it's there, right on the Play Store. For this case, you can install third-party apps that will allow you to download not only pictures but videos as well, and that too directly on your Android's storage in the original quality.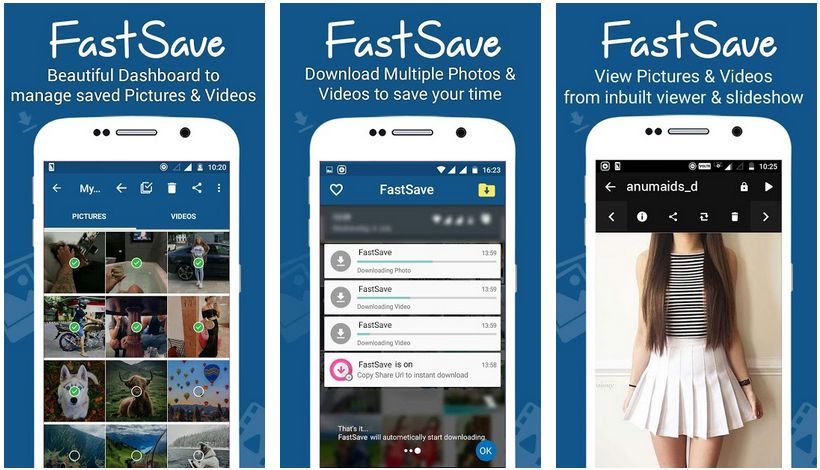 Some of the most popular and widely used apps are:
We have a full list of apps for Android along with the complete tutorial that can help you save photos and videos from Instagram, the guide is available here.
#3. Save Pictures Within Instagram
With the sudden surge in downloading pictures and videos from Instagram, the developers introduced a save functionality within the app that allows you to create a collection and save the pictures and videos under it for quick later access.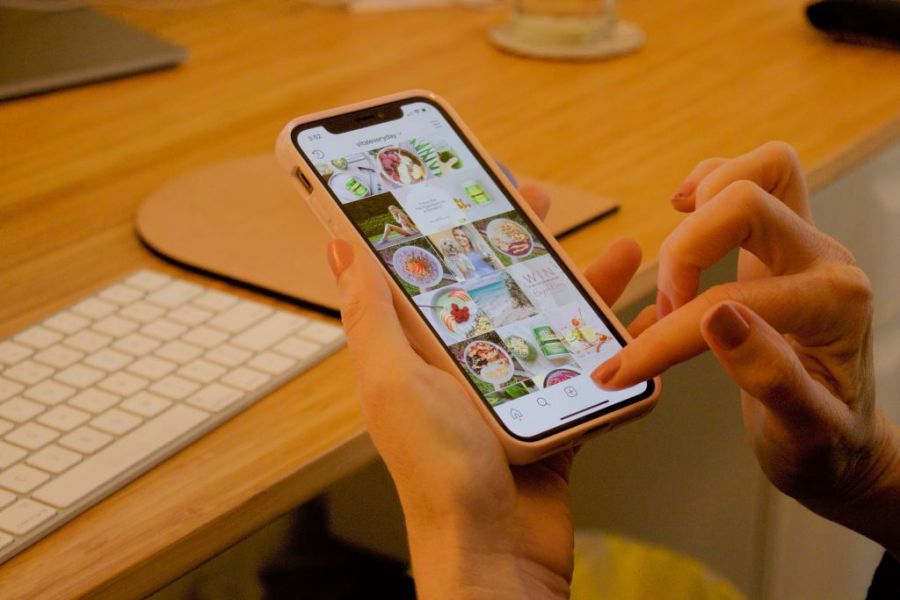 This has decreased the dependency of users on the third-party apps to download and store Instagram pictures on their phone while at the same time it saves device storage too.
It is easy to follow and just requires a simple tap. Here's how:
Open the Instagram app (make sure you are using the latest version). Or you can do the same on a web browser by going to the website.
Whenever you come across the picture or video you want to save simply tap on the bookmark option, which is located at the bottom of every Instagram post.
You can even create a separate collection, for example, Exotic Locations or Kitchen Ideas.
Once done, you can view all of your saved pictures and videos by navigating to your profile and then looking for the Saved option.
Which method worked best in downloading pictures from Instagram?
Please share your reviews in the comments section below and let us know which method worked the best in helping you download pictures from Instagram. Your opinions and comments are our fuel. We read each one of them and respond as well! 🙂
If you are aware of any other method that will allow you to download and save photos from Instagram directly on Android then do let us know about it in the comments as it can help the community too. Moreover, our editorial team will try to include that into the blog post to further improve the content.