Instagram, the Metaverse-owned social media platform, does not officially allow anyone to download reels from their platform due to their terms of service and strict privacy policy, which is the reason why you will only find a save button.
But people still wonder how I can download the reels from Instagram on my phone and that is exactly where this blog post is going to help you out.
I have compiled a list of seven working hacks and workarounds that you can use right now to download Instagram reels to your phone within a matter of minutes and that too without any need to pay for any tool or subscription.
And there won't be any watermark as well, which means you can start sharing the downloaded reels with your friends.
Without any further delays, let's jump straight to our first method out of the three:
#1. Use Third-Party Instagram Reels Downloader Apps
The number one option and the most reliable one out of the others mentioned in this blog post is the third-party Instagram reels download apps that you can install on your Android device to directly download your favorite reels from Instagram with just a simple tap.
Once downloaded, you can then share it with your friends through other social media apps and platforms like WhatsApp friends and family groups.
So here are the three best reels downloader apps you can use on your Android phone:
1. Video Downloader by InShot Inc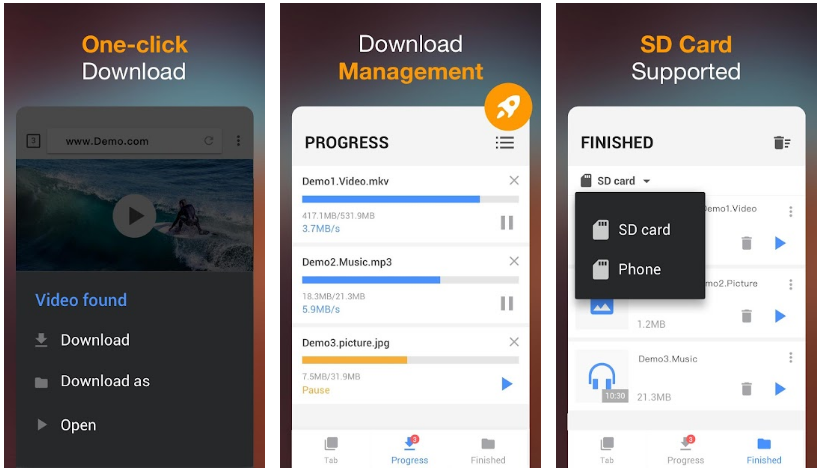 InShot Inc. has designed and developed a powerful video downloader app for Android devices that allows you to quickly download any video from Instagram including reels with the support for pause and resume downloading. The app can continue downloading reels in the background as well.
All you need to do is directly share the Instagram reel into the Video Downloader app and it will open the link from where you can either play or download the video to your phone in high-quality resolution using the download button.
2. Reels Video Downloader by BrownHat Labs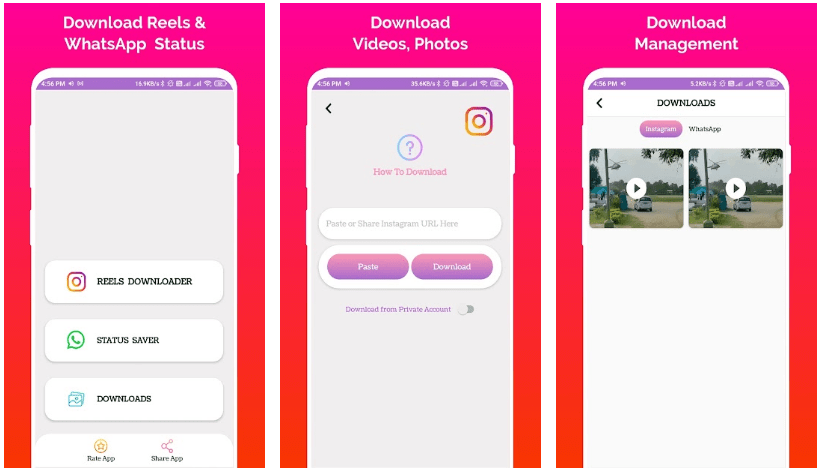 A dedicated videos and reels downloader app specially designed for Instagram users that helps download all the videos with just a simple tap.
You can easily download your favorite full-length Instagram reels and save them directly to your phone's gallery, which then lets you share them with your friends.
Reels Video Downloader comes with a built-in download manager from where you can see all your current and previous downloads along with the option to pause and resume downloads as well as a preview or watch your downloaded reels using your favorite media player.
All you need to do is copy the post URL from Instagram and paste it on the Instagram downloader to start the downloading process.
3. SnapTube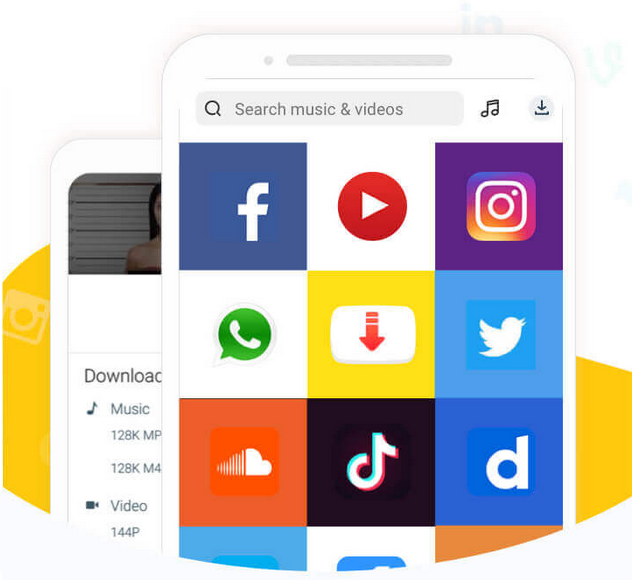 SnapTube is one of the most popular and well-known apps in the video downloading market as it allows you to save all of your favorite music videos, songs, movies, and clips from the internet and social media sites.
Without any limitations in Full HD 1080p, 4K, and 2K resolutions along with the audio downloading support in MP3 music format.
The app has native support for tons of video hosting sites and platforms including your popular Instagram app from where you can download not only videos but also full-length reels in HD quality directly on your phone.
SnapTube supports TikTok, Twitter, and Facebook videos downloading too.
#2. Use Online Web-Based Reels Downloading Tools
If in case you are looking for a quick workaround to download a single reel from Instagram but are not willing to download and install a third-party app to get the job done then I have a great solution for you i.e. an online web-based Instagram reel downloading tool.
For this to work, all you need is a web browser and a link to the Instagram reels video.
These online tools work on almost every device including Android, iPhone, PC, Linux, and Mac as it requires a web browser. Anyways, here are the three best sites:
1. iGram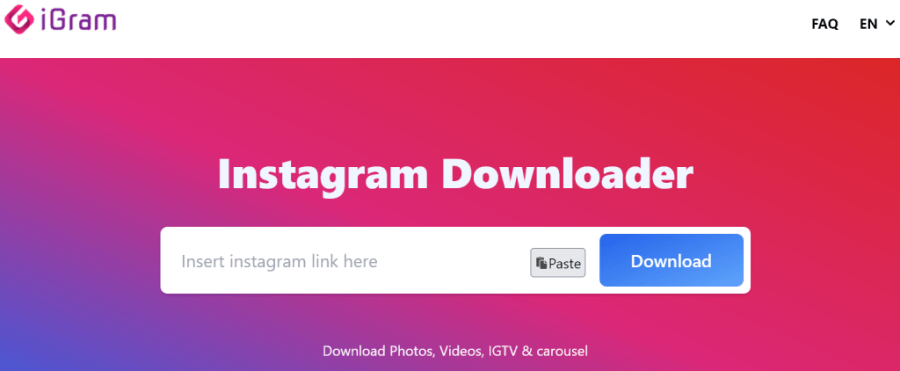 iGram is a powerful tool that allows you to download not only reels from Instagram but other media files as well including the downloading of IGTV, videos, photos, and profile pictures, and save them directly on your devices.
The usage is simple, copy the Instagram reels video URL, access the website using your favorite web browser from the link given below, paste the link into the download box, and tap on the download button.
The file should begin downloading and will appear in your phone's gallery.
2. InstaFinsta

InstaFinsta is a private and one of the most powerful Instagram reels and videos downloader web tools that are trusted and used by hundreds and thousands of users from all over the world to save reels and then share them with their friends and family on other groups and social media platforms.
With InstaFinsta, you can download as many videos and reels as you want without any limitations or any fear of being banned, as you don't need to log in so your ID is completely safe and secure as long as you are downloading from a public account.
(Site Closed)
3. SnapInsta

SnapInsta is a reliable name in the online videos and reels downloading world where you have the freedom to download and store your favorite Instagram content in HD quality on your phone without watermarks and lets you quickly share the same with your colleagues and friends who are on other platforms.
The online tool is absolutely free and secure, and lets you download your much-loved reels securely without any requirements to create an account or installation of an app, which makes it one of the most secure options to download reels in high quality.
#3. Use Screen Recorder To Record Instagram Reels
The third and one of the less dependent methods to download reels from the Instagram platform is by using a screen recorder app, which comes preinstalled on some devices by the manufacturer while other users can easily get their hands on one by downloading a reliable one from the Google Play Store.
One of the major advantages of using a screen recorder option is that you don't need to share your login details with anyone or on any third-party sites and you will also be able to download and store private videos and reels on your phone.
If your phone doesn't come preinstalled with a screen recorder app then I will recommend you to download Mobizen Screen Recorder app from the Play Store link given below as it is one of the most reliable and trustworthy apps to record screen and will allow you to save your favorite Instagram reels within a matter of seconds.
The usage is simple, open the screen recorder, go to the Instagram reel you want to download, hit the record button, and play the reel, once the reel ends hit the stop record button. You can now use the built-in tools to edit and fine-tune the details of the recorded reel.
Which method worked best for you to download Instagram Reels?
Out of the three methods and seven possibilities I have reviewed in this blog post, which one did you use to download the reels from Instagram on your phone? Please share your experience with us know in the comments below.
If you ask me, I always opt for Snaptube as it is an all-in-one downloader that supports tons of sites and works every time with almost every platform.