Have you ever wondered how can I convert my favorite YouTube music videos into MP3 format? You are not alone. And the conversion of video to MP3 is easier than you ever imagined because there are several readymade Android apps as well as online YouTube to MP3 converter websites.
To make your task simpler, here we have tried and tested all the available YouTube to MP3 converter Android apps and websites, and have reviewed the best working and the most reliable options so that you can download your favorite YouTube music videos in MP3 format and listen to them whenever you want without an internet connection.
For those of you who are new to this, we have also included a short tutorial on how to use these apps and websites to convert YouTube to MP3 😉
Disclaimer
All the data and material provided in this article is for informational and educational purposes only. Downloading videos from YouTube and storing them for any offline usage is against YouTube terms of service unless you are legally authorized by the video owner.
Best YouTube to MP3 Converter Apps
This section is for those of you who are searching for the YouTube to MP3 converter apps for Android smartphones.
For most of users, as compared to the website-based converters, YouTube to MP3 converter apps are a lot simpler and easier to use because they contain fewer advertisements, provide an enhanced user interface, maximized compatibility, and quickly help you convert videos to MP3 audio format.
Recommended: 4K Video Downloader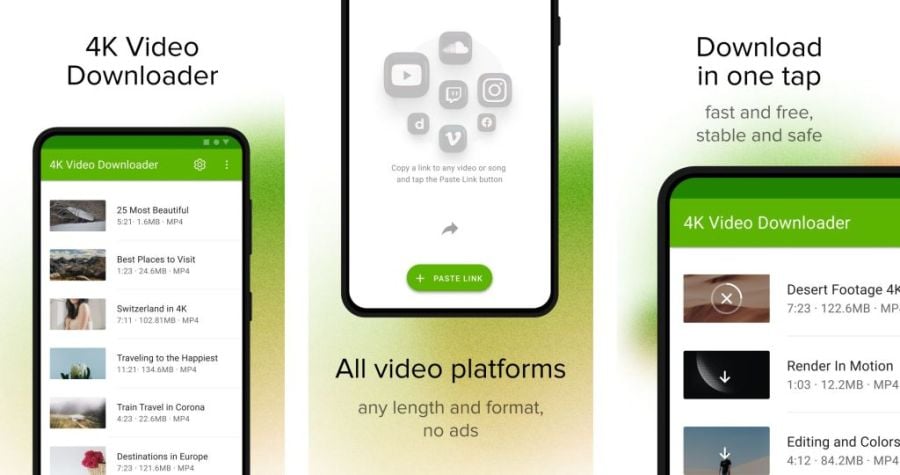 If you're looking for a fast, flexible YouTube to MP3 converter, this is the tool for you. With its help, you can download single videos, and multiple videos at once, grab content in high quality and up to 8K resolution and save it to your phone in a variety of video and audio formats.
It doesn't just support YouTube, either; you can also use it to save the sound from videos hosted on Vimeo, Flickr, Facebook, SoundCloud, and others. Just copy the address from your web browser and click the green 'Paste URL' button to get started.
#1. TubeMate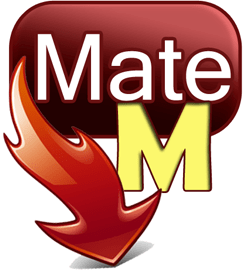 TubeMate is a powerful app for Android smartphones and is probably the best solution for downloading YouTube videos in multiple resolutions and seamlessly converting YouTube to MP3 without any issue. Also, you can directly download MP3 too.
You must be wondering how? The process is pretty straightforward.
Using the link given below, download the TubeMate app and install it on your Android phone. And then open the app.
You will notice that the user interface is more like a web browser running the YouTube mobile version. Now, there is a search bar given within the app, you can quickly search for the videos you want to download. The app is so much powerful that it allows you to directly convert YouTube videos to MP3 format and then download it directly on your phone.
#2. SnapTube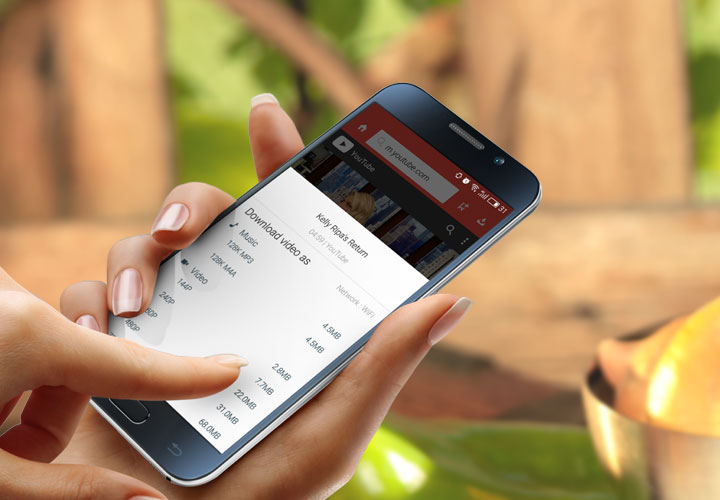 SnapTube is another free YouTube video and music downloader app that allows you to convert YouTube to MP3 right on your Android smartphone. The app is intuitive, fast and lets you quickly download the MP3 version of any YouTube video with the help of one-click direct MP3 download functionality.
The app provides you with a native search option using which you can easily search for your favorite videos and then convert them into MP3 format. And the built-in download manager allows you to manage all of your downloads in one place.
YouTube to MP3 Convertsion Best Sites
If in case the apps mentioned in the previous section didn't work for you due to any reason or maybe you are more interested in having a list of YouTube to MP3 converter websites because you don't want to install any downloader apps then this section is for you. 😉
You should have a look at the list of websites that are providing YouTube to MP3 conversion for a long time now. They don't have any limitations. And you don't even need to create an account.
The only problem with these YouTube to MP3 converter websites is that many of them are popup advertisement-supported. And sometimes those frequent ads might become annoying for you. Anyways, apart from showing you advertisements, these websites work perfectly and are absolutely free to use.
Mentioned below is our handpicked list of YouTube to MP3 converter sites that should allow you to download MP3 YouTube music on your Android smartphone:
#1. YouTubeMP3
This site lets you convert any YouTube video easily in seconds, they have added some extra functionality that enables you to get music audio in low and high quality as per your demand and you can increase or decrease the volume as per your requirement.
#2. ClipConverter
ClipConverter has been around for quite a few years already and has become a well-known web service to download any online videos from various media streaming websites including YouTube and Facebook. And you have both options, either download video or use the MP3 link to directly download in audio-only format.
They even offer a browser add-on.
#3. YTMP3
YTMP3 has recently revamped its website and now offers even better YouTube to MP3 conversion services. Moreover, because of a great response, they have added MP4 format too, specifically for those who are looking to download videos from YouTube.
#4. VidToMP3
VidToMP3 provides great convenience to its users with a simplified user interface and requires no signup to download and convert videos to the MP3 versions. Their servers automatically convert your provided YouTube URL into an MP3 format and give you a direct download link.
#5. DoVideo
DoVideo is a new entry into the YouTube to MP3 converter market. This website is designed and developed by KeepVid and due to some copyright issues, they have made a separate website service for online video downloading and conversion.
#6. SaveFrom
SaveFrom has become a well-known name in the online video downloading niche as they have been providing their services for several years already and they support downloading and conversion from a wide range of online video streaming websites. They even have their own plugin and extension for major web browsers.
#7. ClickMP3
ClickMP3 is another new YouTube to MP3 conversion service provider as well as a YouTube video downloader. They have a really clean interface that goes pretty well with mobile and desktop web browsers, making it easy to use.
#8. Y2Mate
Y2Mate is a reliable YouTube converter online service that offers a video to MP3 converter and offers you to download audio files in a variety of formats including 320kbps, 128kbps, and even 64kbps.
Best For Desktop: VideoProc
If you expect more from a YouTube to mp3 converter, VideoProc Converter is the right one for you.
It's an all-in-one desktop software, packed with a video/audio/DVD converter, video/audio downloader, screen recorder, video compressor, video resolution converter, and a quick video editor, which almost can handle every video-related problem.
Before converting YouTube to mp3, you need to download a YouTube video, which VideoProc's inside downloader can download videos, playlists, M3U8, and more.
The steps of conversion are also very simple, open the software→input a video→and choose the desired format→output.
It usually needs to be paid, but here, we are providing you with a totally free one.
Even though YouTube has strict terms of service and may remove a few apps and websites, we believe most of these YouTube to MP3 converter websites will remain active and would never let you down. 😀
How to Download MP3 from YouTube on Android
This section is especially for those of you who are a beginner and don't have much technical knowledge about using these converter websites to download videos in MP3 format.
Anyways, to be able to convert YouTube videos to MP3 format using the above-mentioned websites, here is what you need to do:
Launch the YouTube app on your Android phone.
Open the Music video using the search option.
Copy the URL by tapping on the "Share" button and then tap on the "Copy URL" option.
Once the link has been copied, you can then go to any of the website URLs mentioned above using the Google Chrome web browser.
When the website has been loaded properly, you will see an input box, this is where you need to paste the YouTube URL you copied earlier in Step 3.
Now, depending on the website you are using, look for the MP3 option and then tap on the download button.
The MP3 format of your provided YouTube music video should begin downloading on your phone shortly.
Conclusion
According to our research, the TubeMate app for Android is the best app for YouTube to MP3 conversion and the most reliable option to download the MP3 format of your favorite YouTube music videos directly on your Android phone. But MP3 converter sites work well too.
In case you experience any problems while using YouTube to MP3 converter apps or sites then please let us know in the comments section below and our support team will help you out. 🙂