Are you new to the Android rooting stuff and wondering how can I check if my phone or tablet is successfully rooted? Here is an Android Root Check app APK that once installed will automatically check and verify whether your device has root access or not.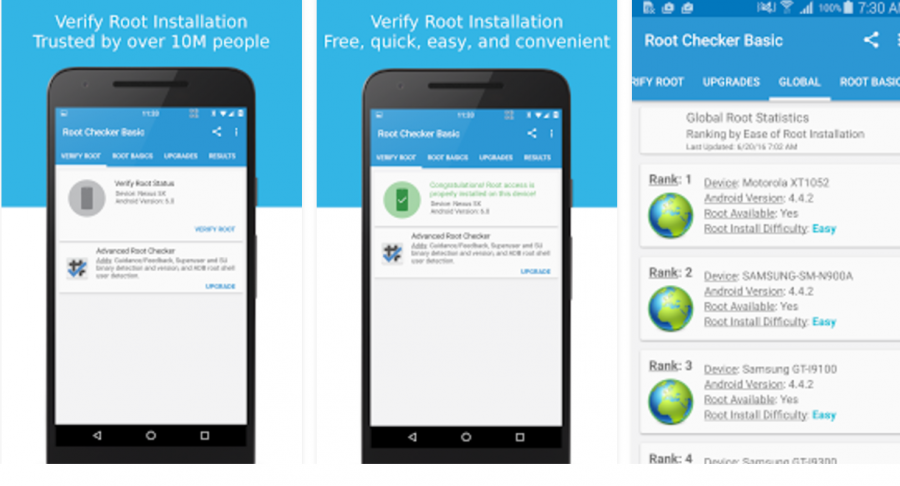 About Android Root Checker
Most probably, you have just rooted your Android phone or tablet by following the rooting tutorial somewhere on the Internet and now you want to check if you managed to properly gain root access. You are not alone. That is by far one of the most common scenarios because of which people search for the Android Root Checker app.
Don't worry, here you will find a dedicated teeny-weeny free app designed to check your phone for the proper root privileges.
The Android Root Check app has a simplified interface that simply runs a check on your phone or tablet for root (i.e. administrator, superuser, supersu, or su) access. And within a few minutes, the Root Check app will notify you if your device is properly rooted or not.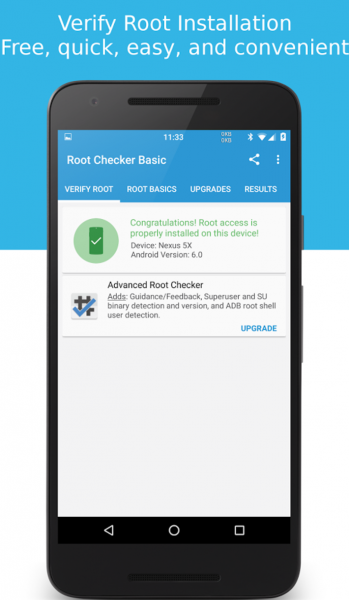 Why Use Root Checker App?
Because this Android Root Check by Joey Krim is…
Trusted by millions of users around the world spread across hundred and eighty countries,
Accurate in checking your Android device for proper root access status,
Reliable as the app is frequently updated with bug fixes and increases compatibility with the latest Android devices,
Fully compatible with all Android devices regardless of the Android OS version and the device manufacturer.
You can download the latest version of the Android Root Checker for your Android device from here.