KingRoot apk, which is a one-click root app, once downloaded and installed on your Android device will help you root it within a matter of minutes.
As long as you have a compatible device supported by the latest KingRoot app. You don't need to have a computer or PC to perform this task.
This is called one-click root for a reason and that is because all you need to do is simply tap a button and KingRoot will automatically connect to its servers and do its magic to install a superuser and help you gain root access.
Once done, you should be able to make modifications to your system and install root-compatible apps.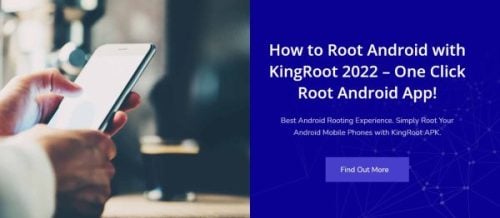 Although the app is compatible with hundreds and thousands of Android smartphone and tablet devices, KingRoot does not work properly with all mobile phones.
Because some manufacturers have a secure bootloader and to be able to gain root access you will need a computer to flash third-party recovery and for that, you will need in-depth knowledge about rooting since it's an advanced task and you may run into trouble.
With that being said, if you were looking for a way to root your Android without a PC and don't want to flash third-party software then KingRoot will be your best bet!
And did I mention that rooting might void your warranty too? So it is better to check with your phone manufacturer before moving further. ;)
For those of you who don't know, the app has gained a lot of popularity and has managed to achieve the title of one of the most downloaded one-click root app for Android devices, all within the timespan of around six years of its official release.
So it is a well-known app in the Android rooting market.
Once your Android device is rooted with KingRoot, you will be able to unlock the true potential of your device and make certain modifications in the system that could ultimately help you uncover the true power.
With root and access to proper apps, you can uninstall apps installed by your carrier and even pre-installed system apps, block system-wide ads, flash custom ROMs, and create a complete backup of your phone. All of which help increase your phone's battery life and improve processing speed.
How to Download and Install KingRoot APK?
In this section, we are going to guide you through the procedure for how to download, install, and set up the app on your Android smartphone or tablet device.
This a perfect guide suitable for every Android user, especially newbies.
The downloading and installation process of KingRoot is easy and simple to follow.
No matter how knowledgeable you are about Android and the apk installation process, the guide is designed to make things simple and easy for you to get the app.
Note: You may need to enable the installation of apps from unknown sources through the Android security menu to be able to sideload/install the apk on your device.
It is important to note here that this is a free version of the KingRoot so make sure you have uninstalled any existing version from your device, otherwise, the app will not be installed and might show an error.
Download the KingRoot apk file from the download section located at the beginning of this post.
Tap the apk you just downloaded and follow the onscreen process to install the app.
Once installed, launch the app from the app drawer.
You can now allow access to the app and let it find a suitable exploit for your model and version of your Android device to see how you can gain root access.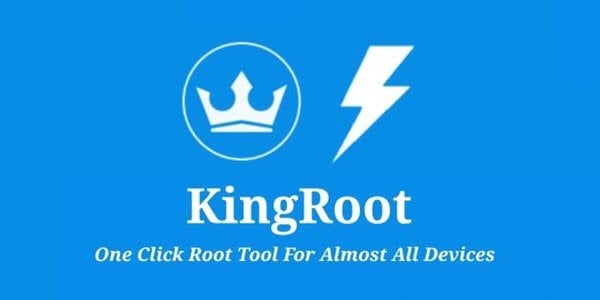 What Makes KingRoot The Best One-Click Root App?
Some advanced features and special capabilities make KingRoot one of the best one-click root apps for Android devices.
And we are going to discuss those features here:
Swift and Speedy – The rooting process of KingRoot is so smooth and swift that once you have installed it on your device, it hardly takes a minute to fully gain root access on your device, which includes the process of recognizing your phone and finding the correct exploit.
Great Compatibility – Hundreds and thousands of Android phone and tablet devices from various manufacturers are compatible with KingRoot so you don't need to worry about compatibility issues.
One-Click Root – If your device is compatible, all it takes for KingRoot to gain root access is just a simple one-tap on the screen. And that is it. The rest of the process is fully automated and does not require any interaction from your end and in the end, you will get root access.
No PC Required – KingRoot, unlike other one-click root apps for Android, does not require you to have a PC either it asks you to connect your device to a computer. Everything is fully done by the app directly on your Android phone or tablet.
Benefits of Rooting your Android Device with KingRoot
Do you know, apart from the amazing ability of KingRoot to help root your Android device with just one click, there are numerous benefits of rooting your device with this app?
We have highlighted some of the most notable features and benefits below that will help you make the most out of your smartphone or tablet device while unlocking the true potential of your device.
Remove Bloatware
Bloatware is those apps that come preinstalled on your Android smartphone or tablet devices by the phone manufacturer or cellular company to provide additional support and services but you are not allowed to uninstall them even if you don't use them as they are installed as a system app.
However, once you have got your device rooted with KingRoot, you can easily remove them by granting root access to any advanced file manager app like FX File Explorer.
Save Battery
Smartphone devices are highly capable these days and have super-fast processors and GPU that can easily suck up a lot of battery juice if there is some resource-intensive app is running in the background.
Although the Android OS is becoming smarter and efficient with every update but the quality of third-party apps makes a huge difference in maintaining true efficiency.
With root access, you can download and install battery-saving and optimization apps, which once granted permissions will help you in optimizing your phone's battery consumption and will make it last longer on a single charge. You can even use some advanced battery saving apps.
Block Ads
Who likes advertisements? They are annoying and affect the usability of the app because at the time they become intrusive.
Especially the popup ads that appear in the middle of the screen while using the app.
But with the root access, you get administrative access that allows you to download and install some of the most advanced ad-blocking apps and used their advanced functionalities to block ads from your device.
Not only the browser and websites but also ads can be blocked from the apps too, including the popup ads.
Improve Speed and Performance
The speed and performance of your Android device can be improved by installing third-party phone and memory optimizing apps that can then take care of the apps running in the background.
You can even set it up to send you a notification in scenarios where it finds any resource-hungry app running in the background and consuming extra resources.
Even if that is a system app.
There are optimization apps that once granted root access can help you not only uninstall but also even allow you to freeze the app temporarily while you are not using it so that it cannot run aimlessly in the background.
This helps you recover valuable system resources like RAM.
Enhance Performance
Just like any other smart device where user interaction is possible, Android device to tends to become sluggish after a certain time as we continue to install and remove apps on a regular basis.
And non-optimized and poorly designed apps leaves some of their traces behind on your device, even after uninstalling.
These footprints need to be cleaned periodically along with the occasional maintenance where you are supposed to clean up the internal storage and keep enough free space so that cached data can be stored by the operating system.
Which is the number one reason why most people experience sluggishness.
Rooting and then using a properly designed maintenance app on your Android can help you regain the performance of your device by helping you find the apps and files that you have never used but it stays on your device as well as regain the wasted storage space.
Better Customization
Customizability and the freedom to personalize the internals of your device, software-wise, are some of the benefits of having a phone running the Android operating system.
On a regular, non-rooted Android device, you can easily customize the theme, icons, wallpaper, lock screen wallpaper, and even put up a screensaver (only if your device supports that).
However, there are some limitations and aspects that you can't modify as they are locked and requires administrative access to unlock and modify them.
And the best way to get administrative access is to root your Android device with KingRoot and then use the third-party apps to modify the user interface including the animations, which was not possible originally. This can help you get a completely new look.
Flash Custom ROMs
Do you know just like your PC where you can install a different version of Windows as well as Linux operating systems, Android also allows you to install the modded and upgraded version of the operating system, which is known as ROM.
The ability is on every Android device but to be able to access it, you are required to have the bootloader unlocked along with root access to install the app as a system app.
Once you have the bootloader unlocked, you can then flash custom ROM as well as custom recovery images.
These two can help you unlock the true potential of your device including the ability to overclock it and add new features, apart from the upgraded Android OS.
This will completely revive your phone and give you a completely new experience.
Flash Custom Kernel
The custom kernel is a powerful aspect of any Android device as it helps you gain root access to the hardware where you can tinker with the features like speaker volume, the intensity of the microphone, CPU frequency, battery charging voltage, and changing the clock speed.
That's how powerful it is.
To install and flash custom kernel one needs to have root access, an unlocked bootloader, and custom recovery. Only then you are allowed to unlock the ability to flash a custom kernel on your Android device.
Also, it is important to find a compatible kernel for your Android device, as most of these are not universal.
Easy To Remove Root
The root is said to void the device's warranty in some cases, however, if you have followed the proper guidelines and opted for the correct root method that is designed and suitable for your specific Android model and variant.
Only then you can figure out whether the root is completely reversible or not.
For example, Samsung devices come with a Knox, which is a security function that helps keeps the bank account, fingerprints, and other sensitive data secured from any unwanted access.
If you root your device then Knox will get tripped and then these security functions that rely on it will stop working in order to secure your account as well as personal data.
So for the proper removal of the root, you need to do some research from your end for your version of Android device and see if getting your device back to the original state is possible or not, if yes then what are the steps that one needs to follow?.
Being aware of the removal procedure is important just in case you want to claim a warranty or plans to sell the device in the near future.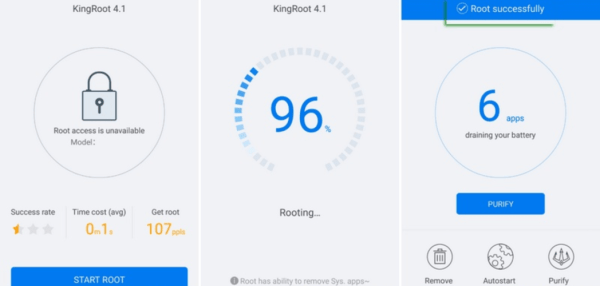 How does KingRoot One-Click Root work?
KingRoot makes use of cloud and active Internet connectivity to find the most appropriate rooting exploit for your device and Android software.
Once the exploit is found, the app will then automatically attempt to root your device.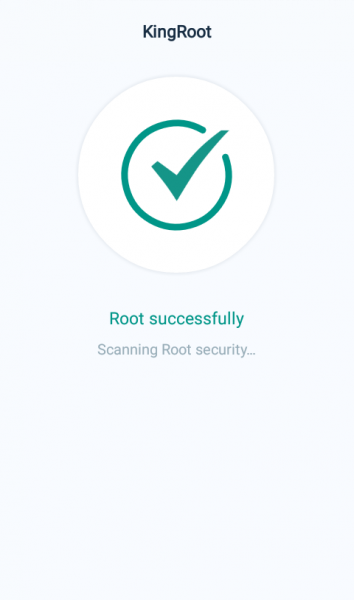 All you need to do is simply follow the on-screen steps, and within a few minutes your device will be fully rooted and you will gain complete root access to the Android system.
This is exactly what makes KingRoot the ultimate rooting solution for any compatible Android device. It will help you conveniently gain root access in a few quick steps.
The app is designed to keep the options at a minimum so that anyone can easily root Android with just a single tap.
KingRoot's one-click root app is absolutely free and completely safe to use on supported Android devices, even when the rooting fails as it will not cause any damage or issues to your device.
In case you are new to Android rooting and don't know how to use the app or find it risky to use on your device then you don't have to worry as we already have an easy-to-follow step-by-step tutorial on how to root Android device using KingRoot.
To be honest, it is really simple and easy to root Android and the whole process should not take more than five minutes.
Talking about compatibility, it is fully tested and compatible with Android devices manufactured by multiple brands including LG, Samsung, Oppo, Redmi, Motorola, and Nexus running various Android versions.
Ranging from Android 2.2 Froyo up until the most recent Android OS i.e. Android 10, Android 11 and Android 12. However, keep in mind not every latest Android device is supported by KingRoot.
So you can gain one-click root access on hundreds and thousands of supported Android phones and tablet devices.
KingRoot Android Compatibility List
The KingRoot is a universal Android rooting app that will let you root all those phones and tablets running any of the following Android OS versions with just one click.
However, please keep in mind that some phone manufacturers have secured boot enabled which makes it impossible to gain root access with KingRoot.
Android 2.2 Froyo,
Android 2.3 Gingerbread,
Android 3.0 Honeycomb,
Android 4.0 Ice Cream Sandwich,
Android 4.1 Jelly Bean,
Android 4.4 KitKat,
Android 5.0 Lollipop,
Android 6.0 Marshmallow, and
Some models of Android 7.0 Nougat.
Almost all the Android devices running the above version of Android OS can be rooted using the KingRoot app.
So there are chances that even if other one-click root tools fail to let you gain root access on your Android device. Then it is more likely that KingRoot will be able to root your mobile phone or tablet.
However, just like before, we will highly recommend you to do your research before jumping onto hitting the gain root access button on the KingRoot app.
If you are finding it confusing then feel free to leave a comment below. One of our team members will surely guide you better. :)