InShot Pro apk for Android videos and clips editor is an all-in-one solution to professionally record videos, edit them, add music, put effects like background blur, text-based effects, filters, and a lot more. The app then allows you to export it in eye-catchy 4K resolution or publish it on social media sites like YouTube, TikTok, Twitter, Facebook, or Instagram.
In addition to the video editing capabilities, the app comes with a photo editor as well, which comes in handy when you want to create awesome short clips for status or stories.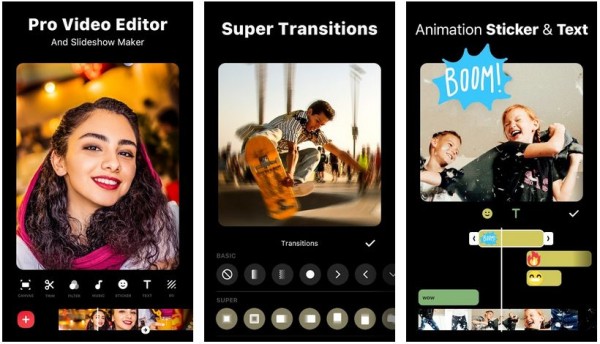 How to Install InShot Pro?
You can easily download and install the InShot Pro mod apk on any Android device. Just follow these steps and start professionally editing your videos directly on your device with transitional effects, music, filters, emoji, and tons of other editing tools:
Note: You may need to enable the installation of apps from unknown sources through the Android security menu to be able to sideload/install the app.
Download the InShot Pro apk file from the download section located at the beginning of this post.
Tap the apk you just extracted.
Follow the onscreen process to install the app.
Once installed, go to the app drawer, find the app, and launch it. You can now begin editing your video clips, and add transitional effects, music, text and stickers, backgrounds, and more.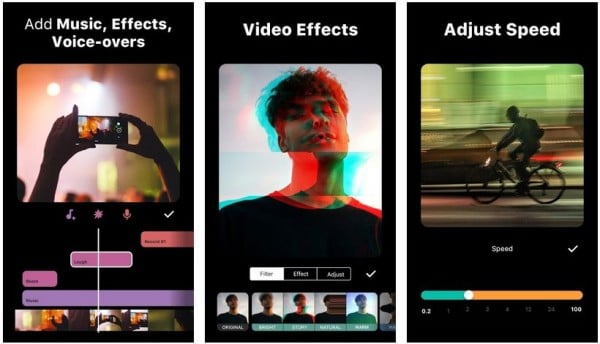 What's Modded in the InShot Pro for Android?
Here are the details of the features that are modded in the InShot Pro for Android:
Unlocked Pro Features: All the pro and professional features are unlocked without any requirement for a subscription or paid account.
Removed Ads: All the in-app advertisements are removed and disabled including the popup ads.
Google Services Removed: InShot Pro depends on Google Services to scan and verify accounts for a paid subscription, which has been removed in the mod.
Analytics Disabled: Google Analytics and other analytical-based codes are removed and disabled to keep the app from communicating with the servers.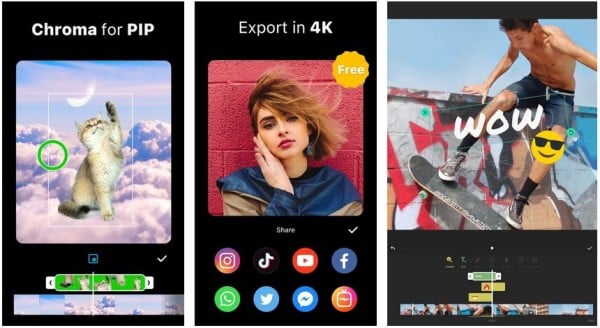 Features of InShot Video Editor for Android
InShot Video Editor and Video Maker for Android are used by millions around the world as it comes with awesome video editing tools and templates that make editing a piece of cake while saving a significant amount of time.
Let's jump onto the most prominent features you can find in InShot for Android:
Powerful Video Editing: This offers you powerful video editing tools like trimming and cutting that allow you to modify clips according to your requirements. You can merge multiple clips and create a cinematic shot without losing its quality.
Fit Video into Any Resolution: If you are creating a video for a social media profile like Instagram or Facebook then you can fit your clip into the custom aspect ratio, which allows you to share your videos without cropping them.
Trim, Cut, and Merge Clips: The tools allow you to cut, trim, and even merge multiple short clips and let you create one large video where you can add cinematic aspects and in-video effects like animations, text, emoji, and even music.
Add Music and Sound Tracks: Whether you are creating a video for a vlog or developing a music video, you can add your custom soundtrack or extract any music from the existing videos to give your video a new aspect. If you want, you can even add your own voice using the recorder.
Transition Effects: When merging clips, you can add a transition to give your video a whole new outlook. The app offers you more than sixty transitions to choose from including the popular ones like slice, fade, light, and glitch.