Slither.io APK is one of the simplest yet most challenging mobile games that provides an awesome multiplayer experience on your Android device. Here you can download the APK for your phone and tablet devices. We will provide an invisible mod for Slither.io as well.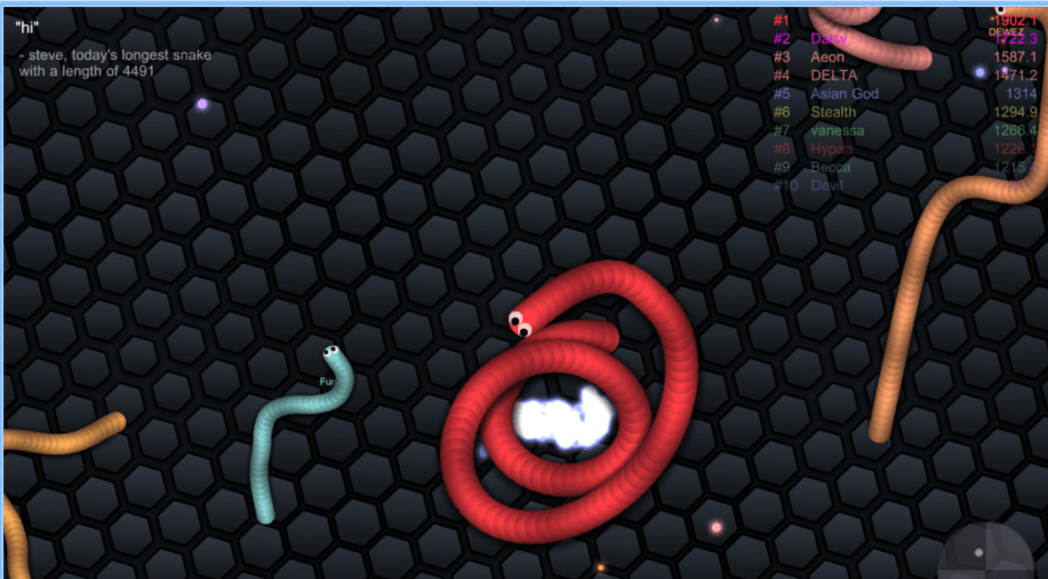 About Slither.IO for Android
The Slither.io features a tiny snake or worm-like character that you can easily control with your finger. The simple goal of the game is to make your character the lengthiest while staying in the game for an extensive period of time, which will lead you to a higher score on the leaderboard. This is what makes the game highly addictive.
To be able to grow your character, you need to help it consume those multicolored pellets that appear automatically on the map or you can gather pellets from other players by swerving in front of them and making them collide with your character.
Do you know there are over 32 hidden items within the game that you can unlock using some secret codes? You can visually customize your snake with skins and cosmetic mods.
Basically, Slither.io is one of those unique games that give you a chance to win any game right from the beginning i.e. by forcing other snakes to run into you, no matter how big or small they are, they will explode and then you can collect their remains to make your character even bigger. :D
For the best experience, the Online Gaming method is recommended and provides the maximum fun. However, in those cases when you are offline and want to kill some time then you can play with A.I. too.
For those of you who don't know, the Slither.io game was originally developed for the web browser by Steve Howse and the game rapidly became well-recognized among online gamers. Within a short time of its release for mobile devices by Lowtech Studios, the game grew in popularity, topped the Play Store charts very quickly, and ultimately became one of the most downloaded apps.
Slither.io Gameplay Demo Video