Are you looking for a way to download modified, hacked, or cracked versions of your favorite Android apps and games for free? If yes, then all you really need is the TuTu Helper APK installed on your Android phone or tablet.
Key Takeaways
TutuHelper is an app store alternative for Android devices offering a variety of modified, tweaked, and third-party apps.
It provides access to a vast library of apps, games, utilities, and more, including those not available on official Google app stores.
Users can download apps with additional features, modifications, or enhanced functionalities compared to their official versions.
The installation process involves downloading the TutuHelper APK file from this website and allowing installation from unknown sources in Android settings.
While TutuHelper offers convenience, it's essential to be cautious when using third-party app stores due to potential security risks.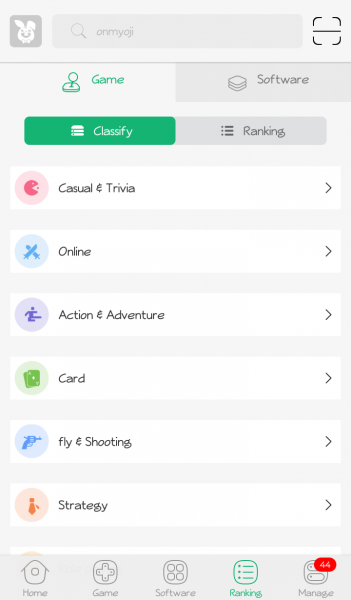 About the Alternative App Store for Android
TuTuApp Helper apk, also known as Bunny Assistant, is a third-party Android Play Store marketplace designed by Chinese developers for Android users who are looking for a way to download paid apps and games app for free.
Not only that, but in the TuTuApp store you are also going to find all the paid, modified, and hacked Android apps/games.
The interface is similar to that of Google Play Store and allows you to find your favorite apps and games via a built-in search bar or sort them according to their ranking or popularity. The TuTuApp can even recognize your already installed apps and help you manage them by updating them to the latest version.
Because TuTuApp provides modified and cracked versions of games and apps, which is why it has been removed from the official Google Play Store. But don't worry as you can download the TuTu Helper for Android for free from the download link below.
TuTuApp is popular among Android users due to the fact that it distributes modded versions of all the popular games and apps.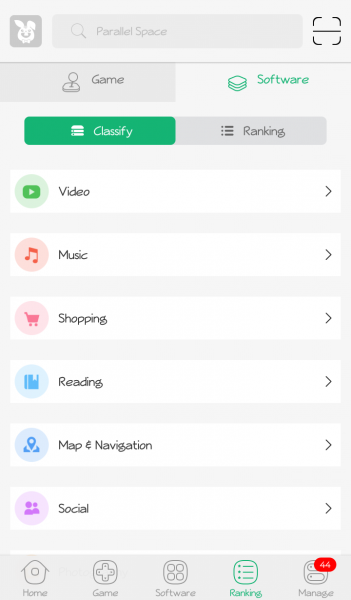 Once you have installed TuTu Helper, you can then find and install the modified version of your favorite games using which you can generate/add an unlimited amount of in-game gems, coins, and money for free and you don't even need to go through the in-app purchases.
What Does The App Store Offer?
Here are some notable key features of the app that make it interesting for the majority of Android users:
| Features | Description |
| --- | --- |
| Vast Library of Apps | TutuHelper hosts a broad range of apps, including modified versions of popular applications. |
| Modified Games | Users can find tweaked versions of games, often with unlocked levels, unlimited coins, or other enhancements. |
| Utilities and Tools | Beyond games and apps, TutuHelper offers various utilities and tools for enhanced device functionality. |
| Regular Updates | The platform regularly updates its app library, providing users with the latest versions available. |
Apps Available on the App Store
Some of the popular Android gaming titles and apps found on the TuTuApp store are:
Pokémon GO,
Color Switch,
8 Ball Pool,
Clash of Clans (CoC),
Super Mario Run,
Clash Royale,
Subway Surfers,
Temple Run,
Nova Launcher,
and many more…
To install the hacked and modified versions of games and apps, all you really need to have is an Android device and the TuTuApp. Once installed, you will be presented with a list of all the paid apps and games available for download for free.
You can download the latest version of the TuTuApp Helper App for your Android device from here by following the guide given below.
How to Download TutuHelper: A Step-by-Step Guide
Here is a step-by-step guide to help you download the app on your Android phone so you can grab your favorite apps for free from this alternative app store:
Download APK File: Locate and download the TutuHelper APK file from this website.
Allow Unknown Sources: Before installing, on your Android phone you need to enable "installation from unknown sources" in your Android settings.
Install TutuHelper: Tap on the downloaded APK file and follow the on-screen prompts to install the app on your device.
Grant Permissions: After installation, grant the necessary permissions to the app.
Conclusion
The app provides a platform for Android users to access a diverse range of apps, games, and utilities beyond what's available in official app stores. However, it's crucial to weigh the convenience against the potential risks associated with using third-party app stores.
| Pros | Cons |
| --- | --- |
| Access to Modified Apps and Games | Security Risks |
| Vast App Library | Potential Legal Issues |
| Regular Updates | Device Vulnerabilities |
Ultimately, it is important for you to be cautious and consider the risks before using any third-party app store like this. And you should always prioritize your phone's security and the protection of your personal data.