Dentex YouTube Downloader apk for Android is available to help you download your favorite videos from YouTube directly on your Android phone or tablet device so that you can watch them later when you are offline or out of Internet connectivity ;)
Features of Dentex YouTube Downloader
Dentex YouTube Downloader is not only a video downloader app, but it also provides you with an array of features, which include:
Find and Discover Videos – You can easily find and discover YouTube videos you want to download right from within the YouTube Downloader app, without even opening the YouTube app on your phone.
Multi-Threaded Downloads – Helps boost the downloading speeds using multiple threads as well as reduces speed throttling that is usually imposed by the YouTube servers.
Wide Variety Of Video Download Quality – You can download YouTube videos in a variety of quality including 240p, 360p, 480p, 720p, 1080p, and 1440p and the supported video format includes MP4, FLV, and WEBM.
Audio Extraction – Ability to extract audio from the downloaded YouTube videos into ACC/Ogg and MP3 so that you can listen to it on any MP3 device.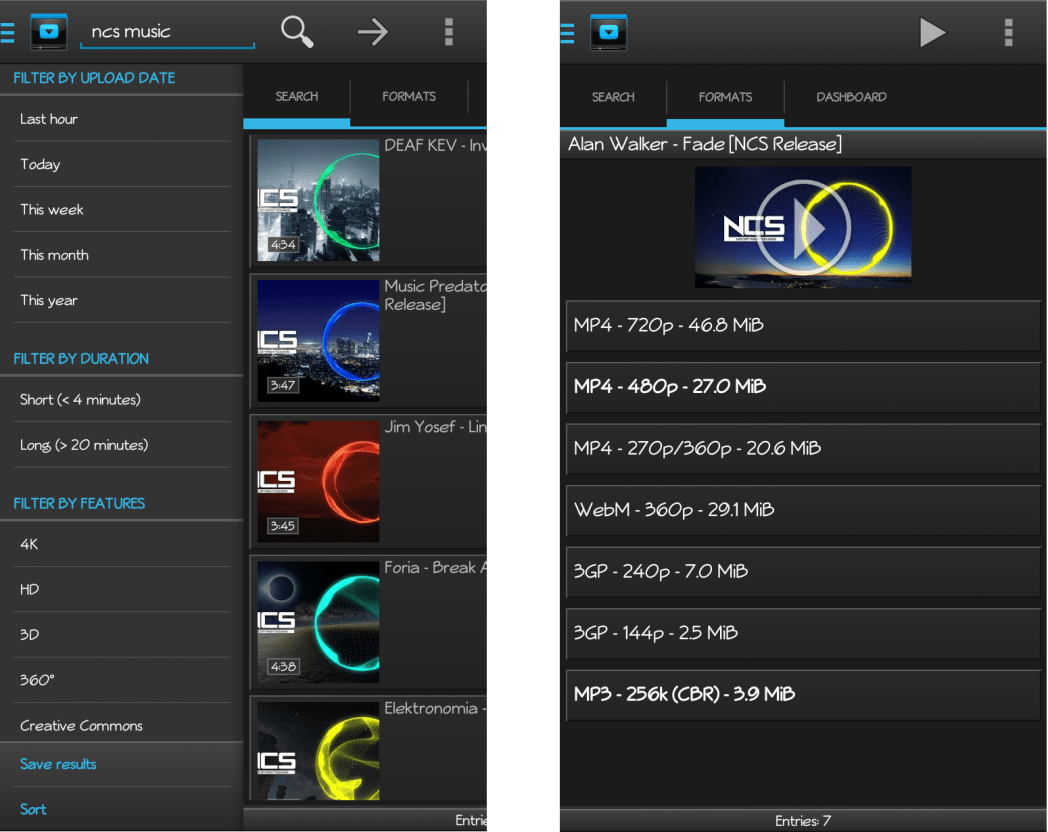 About Dentex YouTube Downloader
YouTube is an absolutely free video streaming website for all of us. According to some recent statistics, the streaming service contains over a few billion hours of videos and everyday users watch hundreds of millions of hours of videos, which generates billions of views. All of that in a single day. This is because every one of us can easily access, stream, and watch all the content uploaded to YouTube without any limitations.
However, to be able to stream all those high-quality video content, you are required to have a high-speed and stable connection to the Internet otherwise you will need to wait for the video to complete buffering, especially on mobile devices.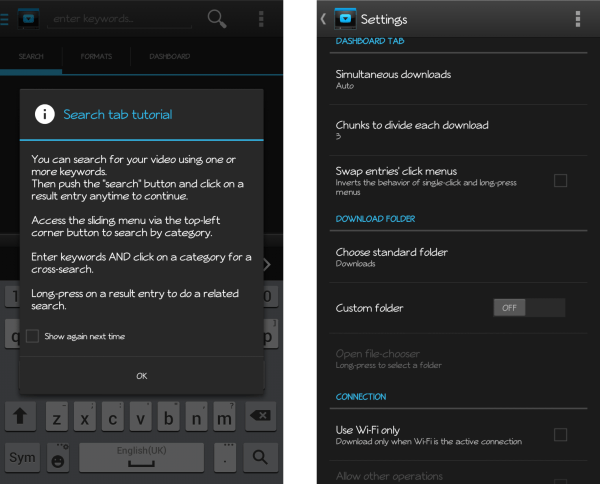 This is where many of those viewers with less stable Internet connectivity search for an option to download YouTube videos first so that they can eliminate the waiting time and watch the video later in one go without any interruptions.
Now, if you are an Android device user then your search for a reliable YouTube video downloader is over. The Dentex YouTube Download will help you download your favorite YouTube videos in any quality and format. And all the downloaded videos will be directly stored right on your phone so that you can watch them whenever you want.
The Dentex YouTube Downloader app was developed by a developer named Samuele Rini and it was originally released back in 2012. To date, it is free and being actively updated to improve compatibility, enhance support, and fix bugs so that people like you can download their favorite YouTube videos, store them on your phone, and then watch them offline.