Cartoon HD apk for Android to watch and stream cartoons, TV shows, films, and movies on your Android phone and tablet devices. Instantly stream and enjoy full-length movies and TV shows in high quality with ad-free Cartoon HD mod apk.
Cartoon HD is one of the most popular cartoons, movies, and TV show streaming apps available for Android smartphones and tablet devices that allows you to directly stream and enjoy any piece of content with your friends and family. The app was developed by GappCenter.
Due to some issues, the Cartoon HD app was removed from the Google Play Store as well as from the developer's official website. Soon after the removal of APK, further development on the app also stopped. However, the cartoons, TV shows, and movie databases that are included in the app are still receiving constant updates. And you can download the working version of Cartoon HD APK for Android from the link given at the end of this article.
Features of Cartoon HD
Cartoon HD apk offers numerous features, some of the key features are:
Movies Section – Movies section is where you will find all the movies and films in HD quality, whether it is old or newly released.
TV Shows Section – This is where you will be able to find and stream all the TV Shows from a variety of TV channels.
Filtration – The built-in filtration feature will let you sort the movies/TV shows list according to name, IMDB ratings, popularity, recently updated, or year.
Genres – Genres like Action, Comedy, Documentary, Horror, Adventure, SciFi, Thriller, Romance, and many others will help you narrow down your search result for movies and TV shows.
Download Functionality – With the download functionality, you can download the movies and TV shows of your choice and then watch them later without an Internet connection.
Add To Favorite – While scrolling through the list of movies and TV shows, in case you like any title and want to watch it later then add it to your favorites.
About Cartoon HD
Cartoon HD makes it quick and easy for you to watch your favorite movies, cartoons, and TV shows by directly streaming those media content right on your Android phone and tablet devices, without any advertisement.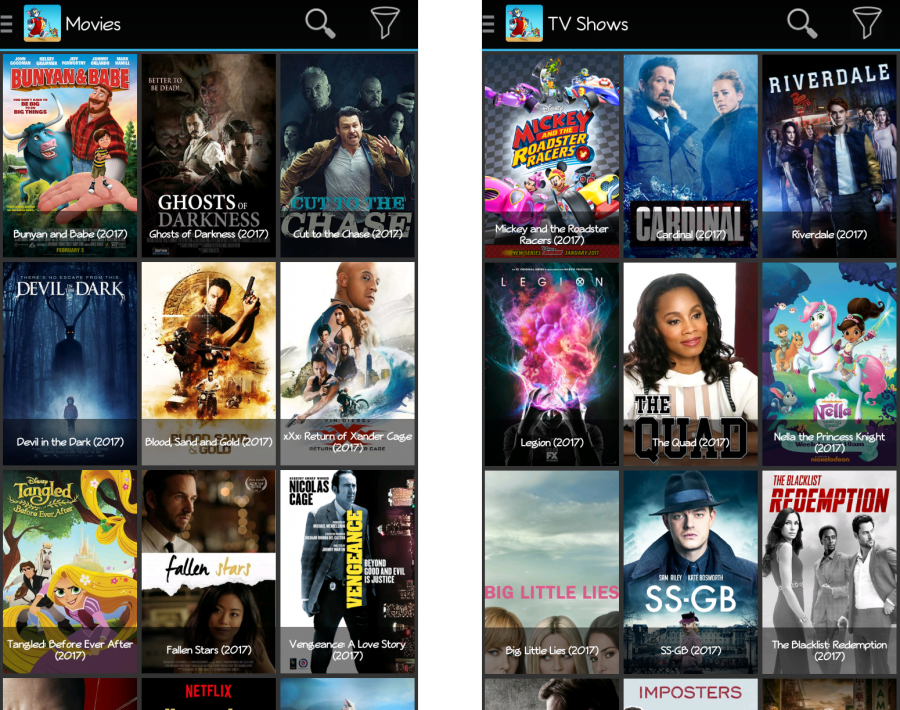 And in case you are not in the mood to stream or maybe you want to watch your desired movie later while you are traveling or when you are somewhere without Internet connectivity then use the download functionality to download movies and TV shows directly on your Android phone.
How To Stream TV Shows And Movies With Cartoon HD
The Cartoon HD app is quite simple to use. First, download the APK from the link given at the end of this article and then install it on your Android phone. Launch the app and you will see a large list of movie titles along with a menu button as well as an option to filter results and the ability to search for any movie.
Once you have found the movie or TV show you want to watch then tap on the name, the app will then show you brief information about it including the IMDB Rating, Genres, and Year of release. Now, simply tap on the "VIDEOS" tab and then tap on the movie name.
The app will check the source and then show you a "Select Quality" popup window. From there you can tap on the quality you want to watch the video in i.e. 1080p, 720p, 480p, or 360p. And then tap on the "Play" button.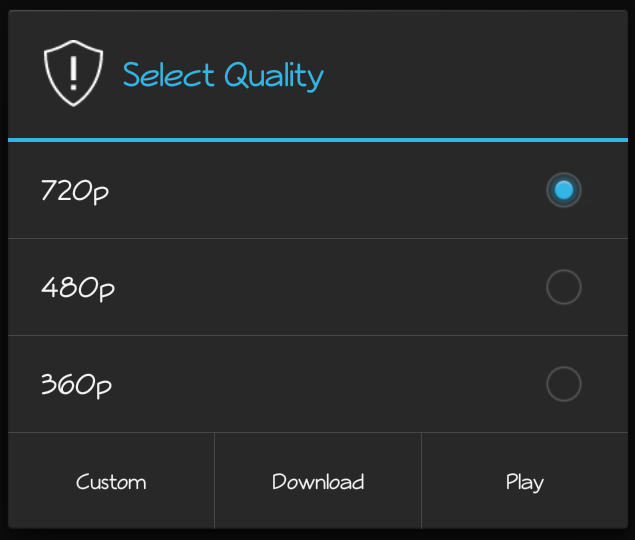 Moreover, apart from the "Play" option, there will be a couple of other options too i.e. "Download" and "Custom". The Download option will let you download the movie in selected quality and the Custom option will let you play the movie through your favorite player (or maybe download through your favorite downloader).
That's how simple and easy it really is to watch full-length movies and TV shows on your Android device using Cartoon HD APK.