Fake GPS Go Joystick apk download for Android to spoof your location on Android phone and tablet devices. It is one of the most popular location-hacking apps among Pokémon GO players. Here you can download the latest Fake GPS Go to hack location and control your character with a joystick. ;)
If in case this app doesn't work then we highly recommend you try GPS JoyStick by TheAppNinjas, apk which is available for download here.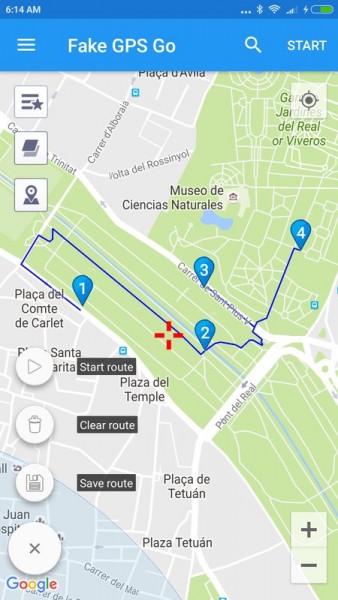 Fake GPS Go Joystick by ExcellentApps is one of the great location hacking apps for Pokémon GO using which you can control your Pokémon trainer with a joystick and move it anywhere you want without ever leaving your home or office.
Yes, Fake GPS Go JoyStick is one of those magical location-hacking apps that allow you to play Pokémon GO on your Android without requiring you to take a walk around your neighborhood. The app provides you with an on-screen joystick using which you can move your Pokémon character in any direction you want, without any limitation.
The app even allows you to create custom routes using the built-in map, you can then tap on the Start Route button and the app will automatically walk your Pokemon trainer through that route without any input from your side. You can also set the customized walking speed to prevent your account from getting soft-banned.
Moreover, you can use this app to hatch all those 2KM, 5KM, and 10KM eggs and collect rare Pokémon without walking or hunting for hours. You can easily configure the Fake GPS Go location spoofing app to create a track and it will automatically walk your character to hatch those eggs.
Isn't that amazing? :D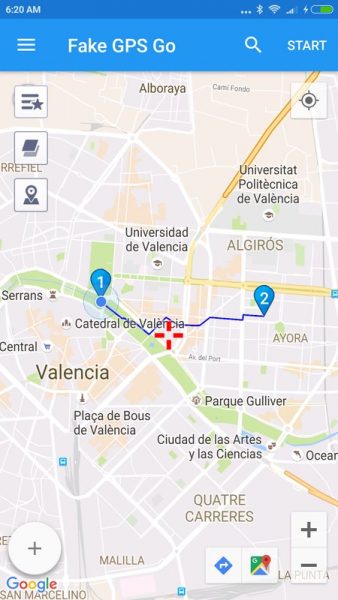 The app even allows you to take your Pokémon GO character to virtually any part of the world. All you need is the location coordinates i.e. latitude and longitude, and the app will change your location immediately.
Demo Video of Fake GPS Go
The following video shows you how the Fake GPS Go app works on Android and how easily you can hack your GPS location within a matter of minutes:
For those of you who don't know, recently, the app was gaining a lot of popularity and many Pokémon GO players were spoofing their location so Niantic Inc. forced Google Play Store to remove the Fake GPS app from the Google app store which is the reason why you cannot find it there.
But don't worry, you can still download the working GPS Joystick from the link given on this page and install it on your Android phone without any issue. The app still works perfectly and lets you control your Pokémon trainer with the joystick and spoof your location.
You can download Fake GPS Go (es.excellentapps.fakegpsgo) for your Android phone and tablet devices for free from the link given at the beginning of this post.