TVMC apk for Android download now to enjoy tons of movies, and TV shows, and stream content directly on your Android mobile, tablet, or TV box without wasting too much time on setting up everything first. TV Media Center apk is the best shortcut app that you can download and install on your device and start streaming movies and shows within minutes.
TVMC is a Kodi/XBMC build, which means it works and performs similarly. The major benefit of having the TVMC (TV Media Center) app installed on your Android device is that it does not require any initial setup because it comes preinstalled with over thirty add-ons as well as some notable performance upgrades.
One of the most notable aspects of TVMC is that it is a newbie-friendly build of the original Kodi app, which means it is a lot easier and simpler to install and gain quick access to all the movies, TV shows, and your favorite streaming content within a few minutes.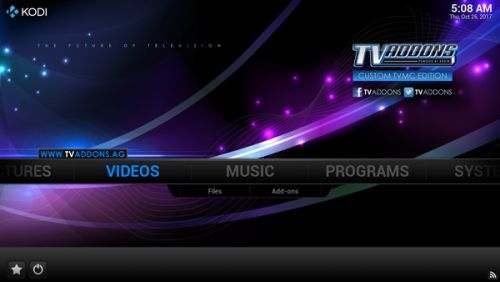 The greatest benefit of this app is that it comes with numerous useful add-ons, which provide you with direct access to a lifetime of content that is already available on the Internet.
Features of TVMC TV Media Center
The TVMC TV Media Center APK not only allows you to stream online movies, TV shows, channels, and other streamable media but it also lets you browse and play all types of media content stored on your device including pictures, movies, music, and other apps.
The features of TVMC are highlighted below:
Have many preinstalled add-ons, repositories, and sources for movies, TV shows, and live channels,
Comes preconfigured with visual customizations,
Does not require any manual configuration after installation and gives direct access to online streaming content,
Zero advertisements as TVMC provides you with a direct link to stream live TV channels and your choice of favorite media in the Video-On-Demand styled interface.
About TVMC APK
TVMC is an unofficial custom build of Kodi based on version 14.2. It was created by the TV Addons Team specifically for newbies and those who are looking for a quick way to gain access to streamable content without spending a lot of time on research, customizing the media player, and installing add-ons.
The reason why TVMC gained so much popularity is due to the fact that the majority of people are looking for a way to watch favorite movies and TV shows on the Internet through live streaming sites but those websites are filled with tons of advertisements and unwanted popups, which makes it hard to stream content.
The app comes pre-installed and preconfigured with some of the most popular third-party TV add-ons that provide tons of streaming content sources, live TV channels, live sports, music, movies, and TV shows. The add-ons that come preinstalled with the app include FilmOn Simple, iTV, IceFilms, Live Tube, Newsy, USTVnow Plus, USTVcatchup, International Content, and Sports.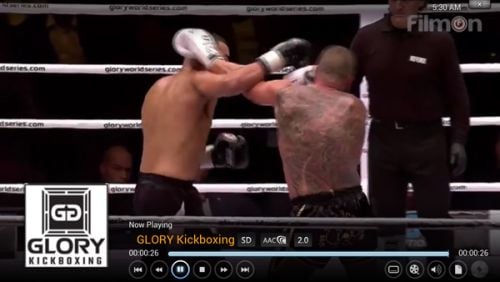 Moreover, you won't need to hunt for repositories to find and look for add-ons as the app already has various different streaming, movies, and TV shows related add-ons.
Though if you are looking for additional add-ons or maybe you have some favorites then you can easily download and install new add-ons on TVMC by adding new repositories and sources, similar to how you usually do on the Kodi.
A little Background Information about TVMC
Before moving forward, we feel it is important to mention here that TVMC was being managed and updated by developers over at TVAddons.ag but after the termination of their website and services due to piracy issues the app is no longer being maintained. So it is quite possible that you will experience unexpected shutdowns and force closures while using the app due to a lack of compatibility with dependencies.
We understand that there are certain old Android devices that might not be able to run the latest version of Kodi this is why we have included the original TVMC apk and its relevant details in this article. And regarding the workability, we have tested it on our Android device and it works well. Remember that some add-ons are updated for the latest Kodi release and as a result, they are no longer compatible with this app.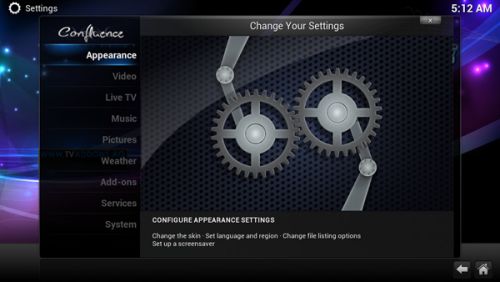 Also, right after the initial release of TVMC APK, it was released on the official Google Play Store too for a little price of $0.99. But soon it was removed by Google due to their strict terms of service, which do not allow any app that promotes piracy.
Anyways, if you have a newer Android device with better hardware and software compatibility then we will recommend you to go for the official Kodi build and manually set it up according to your requirements and install your favorite third-party add-ons because then you will be able to experience smoother and error-free live TV channels and movie streaming.
TVMC TV Media Center Demo Screenshots
Here are the demo screenshots for the TVMC app for Android: