Are you looking for a file manager app for Android that will help you in organizing files/folders, downloads, images, and videos stored on your device? I have listed some of the best apps that will let you perform all of those tasks!
Even though every Android device, whether it is a phone or a tablet, comes preinstalled with a basic file management app. But to be able to perform all the tasks and make proper use of Android's capability, we need to install a third-party file manager.
Here I have found the six best file manager apps for Android that will help you with all the basic as well as advanced file management tasks.
1. ASTRO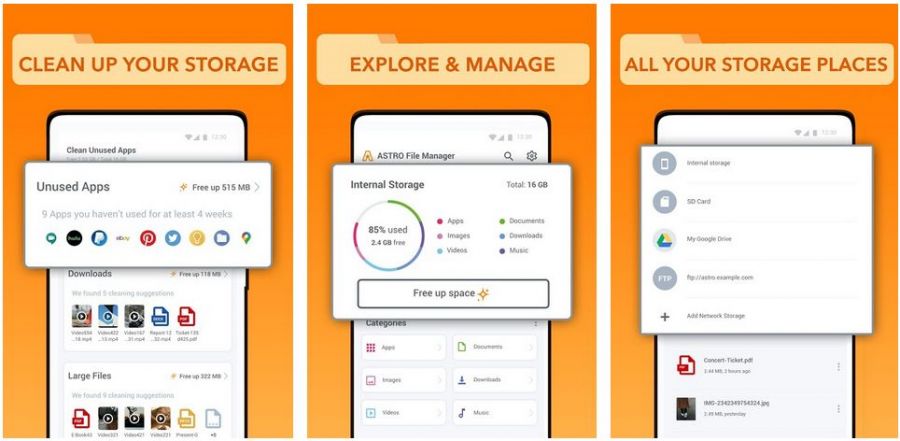 The Astro File Manager app is developed by Metago developers who are one of the top developers at the Google Play Store. The interface is clear making it easy for you to navigate around your device's internal storage, and SD card storage, and search for any content stored in your device without any difficulty.
2. File Commander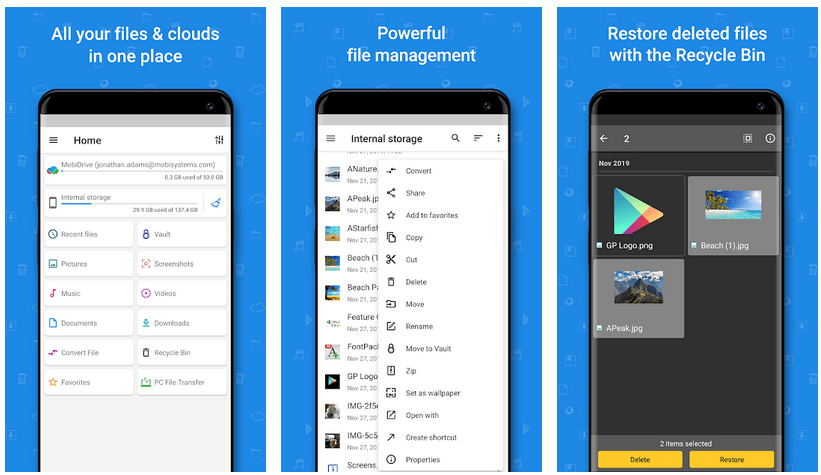 File Commander is the file management app that has managed to make it to the Editor's Choice list of the Google Play Store. The latest version of the app features a secure mode that allows you to encrypt your files and folders, and you can even hide them completely so that no other app can see those files.
The app is developed by MobiSystems the top developer at the Google Play App Store. The app is compatible with devices running Android 4.0 and above. The app has an average user rating of 4.2 out of 5.
3. APUS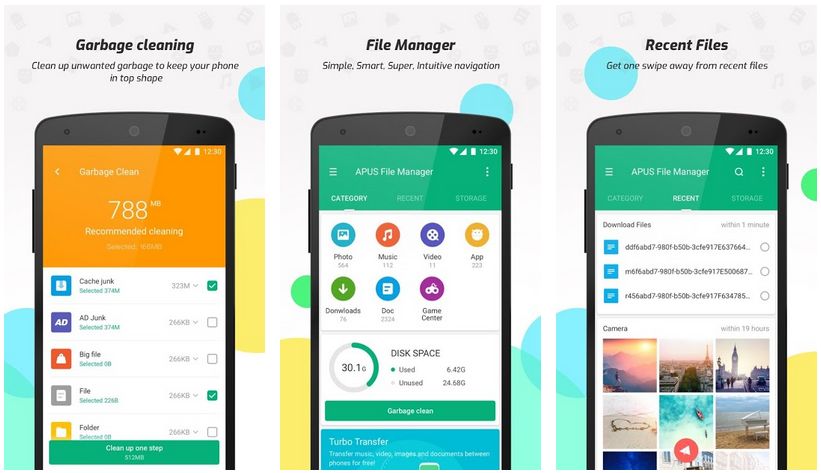 Super File Manager has gone through a major update recently that gives it a completely new user interface along with an improved and polished file management experience. The latest update added a new hotspot feature that allows you to seamlessly transfer files between Android, iOS, and your computer.
4. File Manager by Maple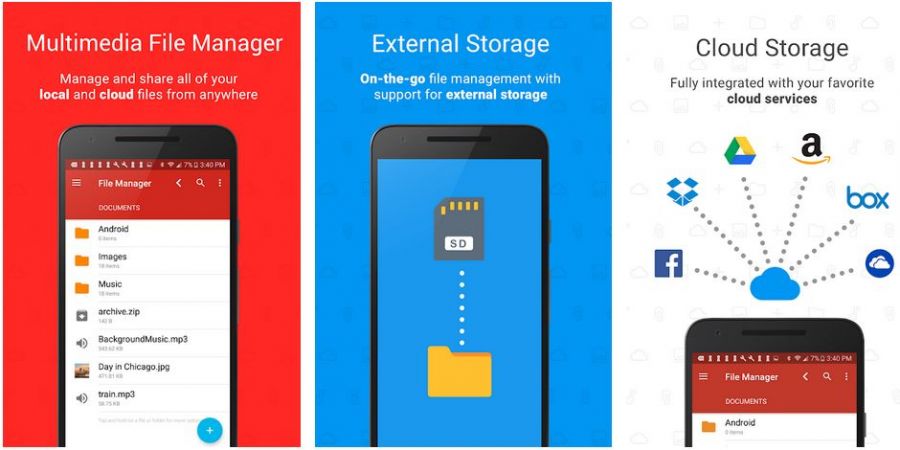 Developed by Gira Mobile, this File Manager app is compatible with a wide range of Android operating systems and is capable of handling most of the files and folders no matter where they are stored.
The app supports many compression file formats that allow you to compress and decompress any file including Tar, RAR, Zip, Tgz, Tbz, Tar.gz, and several others. The interface is easy to use for any Android user and will let you copy, cut, paste, delete, rename, find, and other essential operations without any glitches.
5. Total Commander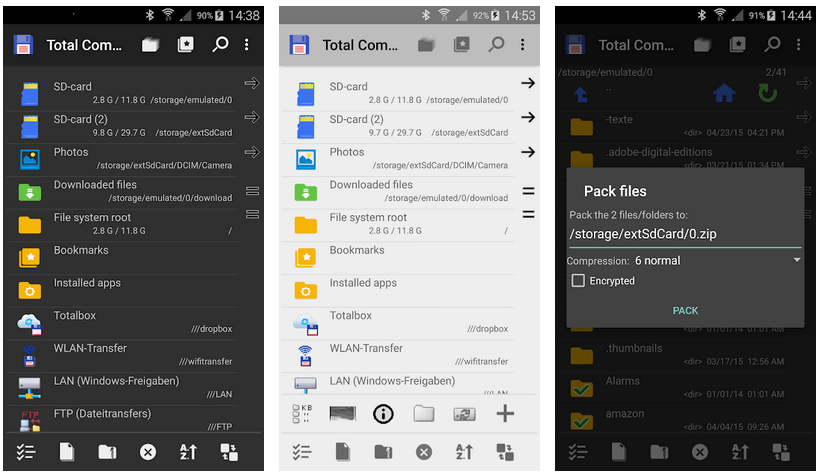 The Total Commander app will give you complete command over the files and folders on your Android device. The app is free from advertisements and provides all the fundamental tools and functionalities required for file management.
The app has an intuitive text editor, a built-in media player that supports streaming, and support for plugins for major cloud services like Google Drive, Dropbox, and Microsoft OneDrive. Moreover, the app has integral support for over 30 different languages.
6. X-plore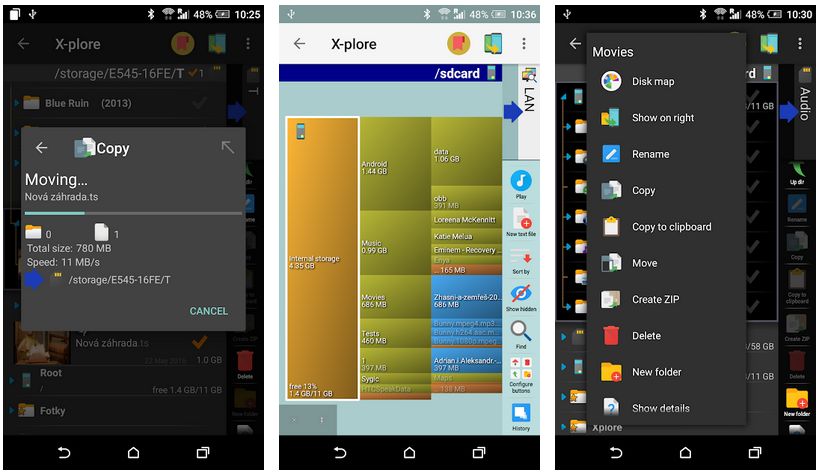 X-plore File Manager is not just a file manager but also a dual-pane file explorer that provides complete data management support to help you with numerous other tasks including app management, PDF file viewer, hex viewer, and completely configurable shortcut keys and buttons.
You can even access the shared files located on your Android device right from your computer using the LAN sharing functionality.
Which App Is Your Favorite?
Which one of the Android file manager apps is your favorite? I would love to hear your reviews in the comments! 🙂