Do you have Android TV or maybe an Android set-top box but don't know which apps you should install to maximize its functionality and make the most out of it? Here we have a list of 23 amazing apps that you should have on your Android TV to enhance the experience.
Android TV is becoming a norm these days with a large adaptation of Smart TVs as well as the wide usage of gadgets like Chromecast. Not only that, the easy availability of TV boxes helps make ordinary televisions almost as capable as the smart TV, and, in some cases, they make them even more powerful.
One of the main reasons for the success of Android TV is Google's optimization of Android TVs in recent times, which has significantly improved its performance. The lag that plagued the user experience in the initial stage is now non-existent. The buttery-smooth UI and optimized integration with the Android ecosystem have made the overall experience completely seamless.
To help you entirely immerse yourself in this wonderful experience, we have compiled a list of the 23 best apps for Android TV that will save you the hassle of burning your brain oil to decide which app will serve you better. To make a list easier to understand, we have broken the app list into little sections to give you a greater choice of the apps in each category to match your comfort and preferences.
Best movie streaming apps
Web browsing is not a forte on a TV. The strength of TV is in media consumption, not social feed. For this purpose, the experience with the local cable provider is a mixed bag, so having a media streaming subscription is a must so that you can watch movies and TV shows.
If you are missing out on this experience, then you are not making the most of your Android TV. The versatility of streaming services is so much that there's something for everyone.
#1. Netflix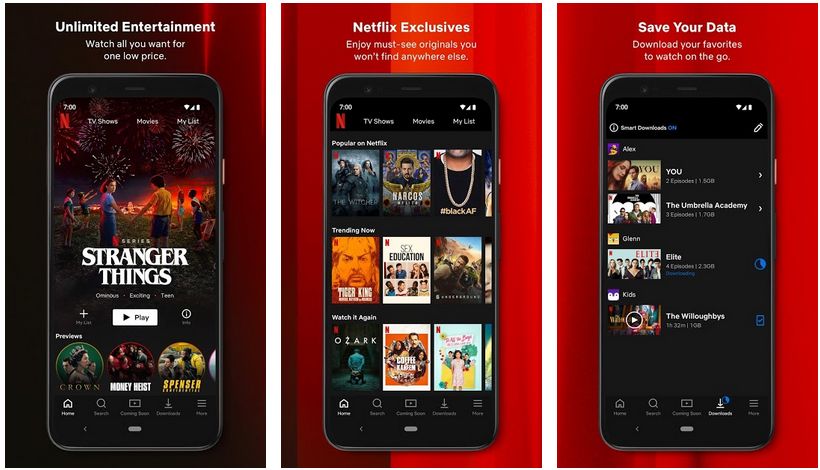 Netflix is not the cheapest streaming subscription you can buy for yourself, but it's worth what you pay, as the availability of content is massive. This streaming service is not famous for getting most of the content readily available to its consumers; however, it has a strong selling point, which is producing Netflix exclusive content.
The content on Netflix ranges from trending TV series to anime. We admit that the collection of anime is not as vast when compared to the other content categories, but the fact that Netflix is such a well-rounded media streaming subscription easily puts it on top of everyone else.
It's a no-brainer not to have a Netflix account as it starts from $7.99 for the basic. The app is quick and seamless, and the poster-style banner-like UI works nicely to glue you to the couch and binge-watch a few movies or TV series.
#2. Hulu
Hulu is a relatively new platform as compared to Netflix. From a strict 'best value for money standpoint, it is no match for Netflix. In fact, it has less availability and is pricier than Netflix, but if you're a die-hard anime fan, then this streaming platform is for you.
The one benefit that Hulu enjoys over its other competitors is that it has a richer library of anime. Another advantage of Hulu is that the basic version is free, though it comes with ads. Hulu has an interface similar to Netflix with minor differences, which isn't necessarily a bad thing.
#3. Amazon Prime Video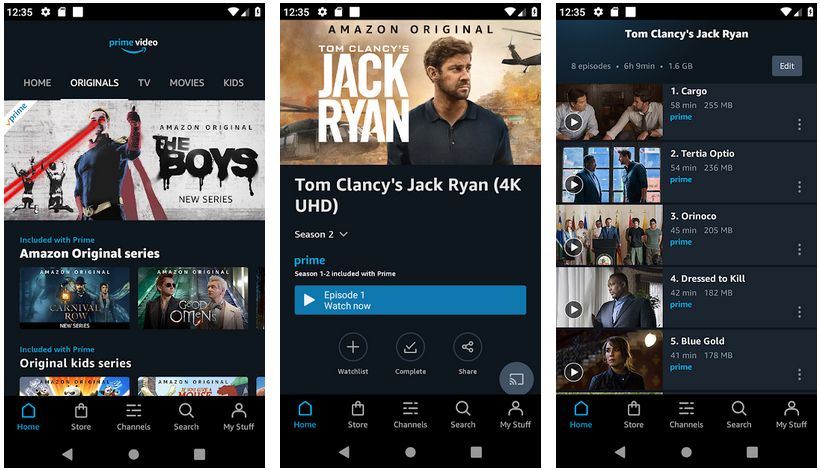 Another relatively new video streaming app that provides a decent number of TV shows at a reasonable monthly price. The Android app of Amazon Prime Video does not support chrome cast; therefore, the Android TV app is the only way to get it without any hassle.
If you pay the admission price, then you can unlock other Prime benefits as well. Furthermore, the online streaming service also includes a variety of specialized channels with more exciting content to watch.
#4. Crunchyroll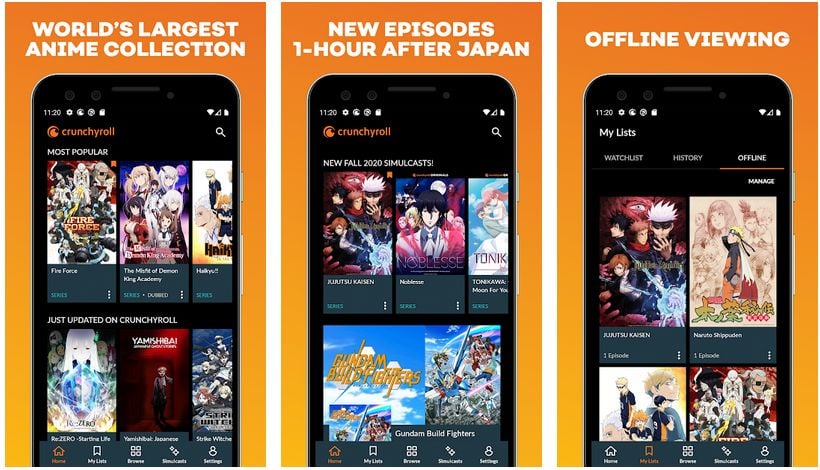 If you're an otaku and don't care about the world of TV series, then you are better off skipping the apps mentioned earlier and getting this one. Nothing beats Crunchyroll when it comes to anime; it has the biggest library of anime content except for the Netflix originals. It has anime in subs and dubs, and it publishes the episodes right after airing.
Subscription for Crunchyroll streaming service starts from $5.99, which is a lot cheaper than the other two. The app also gives you access to manga which although is not the best thing to read on TV but sure is nice to have it handy. The app has a different layout than Netflix and Hulu but provides a cleaner UI that is easier to navigate.
#5. Cartoon Network App

A name synonymous with quality content, Cartoon Network has had an iconic legacy for decades. The Emmy award-winning app is the perfect source of recreation for children as it provides a lot of cartoon entertainment coupled with the right amount of education.
Fortunately, the app has now added support for Android TV. Similar to other applications for cable networks, the Cartoon Network app allows you to watch selected on-demand content on your Android TV. If you want to enjoy the app fully then, you'll need to provide your cable info. The app for the better part is free but does contain ads.
#6. ESPN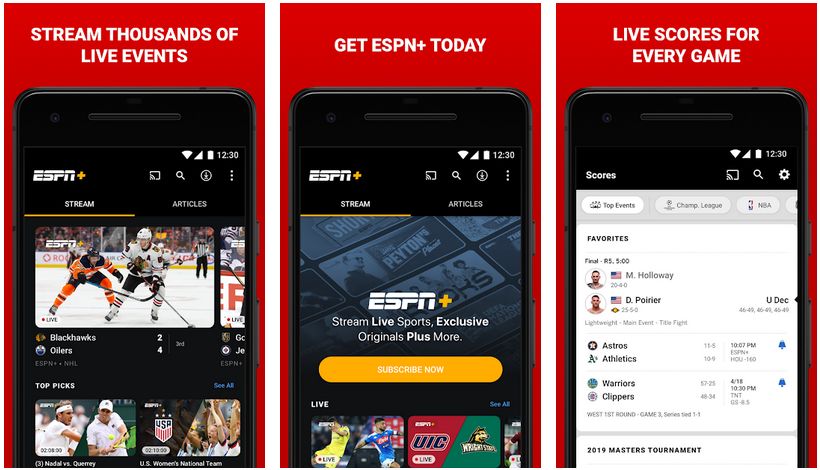 Sports are exciting to watch, but ads aren't. If you love watching sports, then ESPN is highly recommended, as it will help you get rid of ads and provide the ultimate sports experience and the broadcasting is fairly extensive so you can catch most of the sports events. The subscription for ESPN starts from $4.99.
Best music players for Android TV
TVs are not just to watch as there are times when we want to make use of those surround sound speakers on our TV, so having a good music streaming service is also a must-have.
#7. Spotify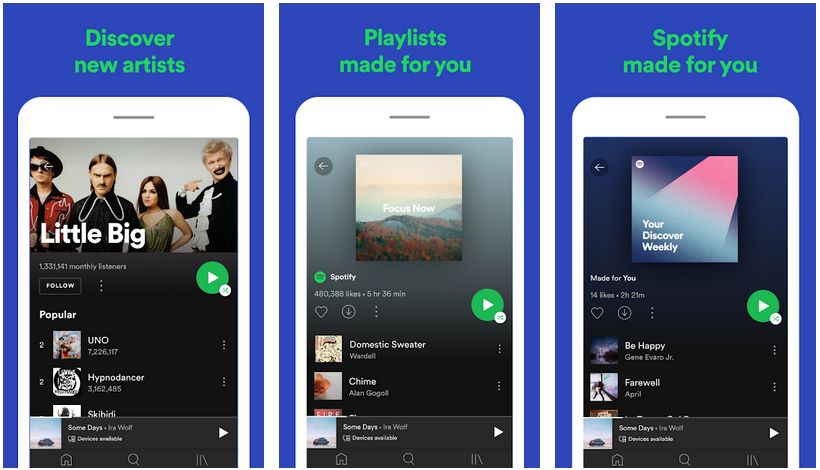 Spotify is another strong contender in the music streaming game; it rivals Google Music in most aspects. Though it does fall behind for additional features mainly due to Google having the support for YouTube Music.
Spotify or Play Music is just a matter of personal preference, but Spotify does differentiate it from Google Music by giving free access to playlists and albums. You can also listen to the podcast on Spotify, which is missing in Google Play Music.
#8. Google Play Music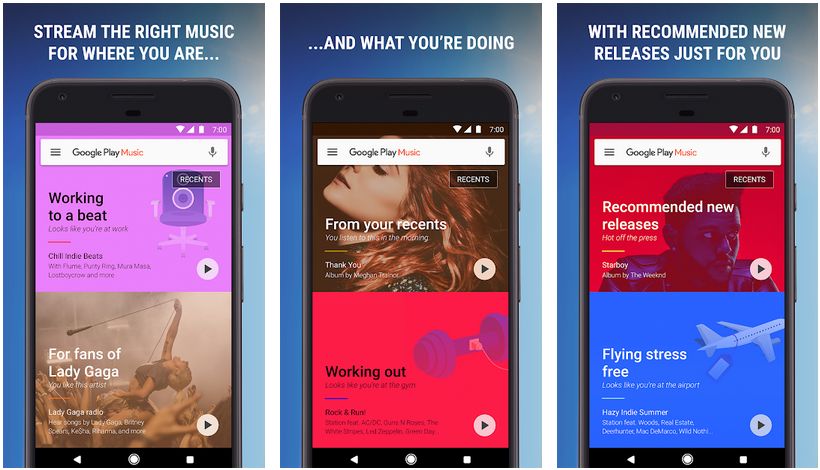 Google Play Music has a rich library of songs, and it is not limited to just songs. It also has radio stations that you can listen to for free, but there are ads in the free version. For the on-demand content, you have to pay $9.99.
Play Music service also allows its users to upload their music, which they can listen to at any time at their convenience and that too, without any charges.
#9. Pandora for Android TV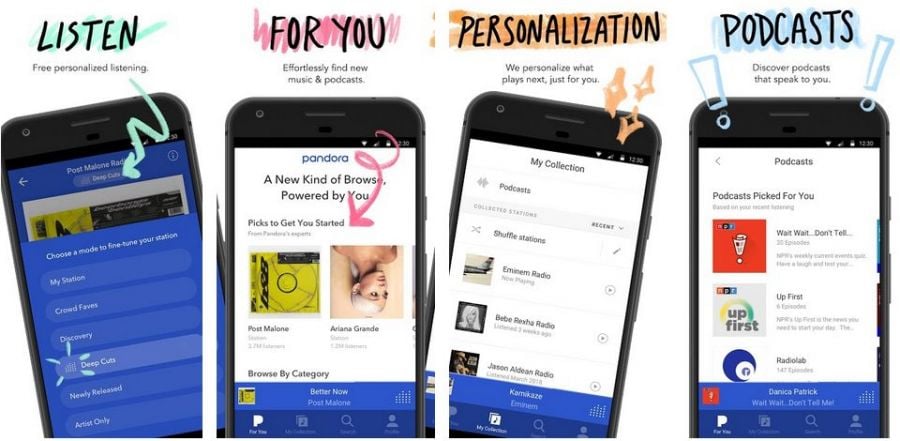 Pandora is not exactly a music streaming service though it does give that option to paid users. It is mainly a music discovery service. It also has a huge library and boasts access to your favorite radio station and podcasts.
Best Media Streaming apps For Android TV
The power of having an Android TV is that you have the freedom to stream any media that you have stored on your local home network, flash drive, or any storage device. To help you with movie and music streaming and in an attempt to simplify the process, here are the best media streaming apps for Android TV that you can try right away:
#10. Kodi

Kodi is the award-winning free and open source cross-platform software media player app and an entertainment hub for digital media for HTPCs (Home theater PCs). When it comes to streaming from various home devices on your home network, then look no further. If you are watching something in the living room and you suddenly feel like moving to another room where you have another TV, you don't have to transfer your media to the other device.
Being open-source and community-driven, Kodi offers tons of options for modifying as well as extensions that can give you access to thousands of channels. The app has a 10-foot interface design and is a tailor-made media player for the living room. The app uses a remote controller as the primary means of input device. Its GUI allows users to navigate through various forms of content including, videos, photos, podcasts, and music from a hard drive, local network, and the Internet.
#11. Plex

One of the very first Android TV apps available on the Google Play Store, Plex date remains to be one of the most popular apps for Android TV when it comes to playing videos from your computer/phone to your TV. Simply put, Plex operates the same way as Kodi, but it requires a full-fledged PC acting as a server.
It can let you decentralize your media wherever you are and whenever you want it and even let you pause on one device and play it on another. Furthermore, Plex doesn't require you to be on the same LAN. Unlike Kodi, Plex lacks in the extensions and modifiability but offers more professional design and support.
#12. Haystack (news)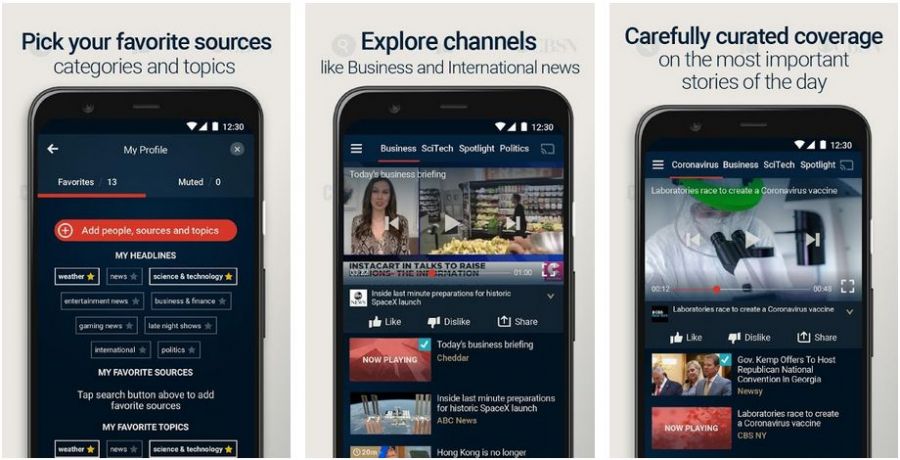 In an era of ever-increasing information, a decent news app can filter the right amount of information for its users. HayStack is a news app that provides updated news on everything from science and technology, politics, and current events, to games and movie trailers. The app has reached unprecedented popularity in the last three-four years.
The app takes a slightly unorthodox and unique approach when it comes to delivering the news to its audience. The way it works is that it allows you to select the topics of their interests, along with your most trusted news sources. The app then learns about your interests, and then this information is used to provide you with the daily newscast. HayStack collects news information from over 100 local and international stations.
Best Web Browsers For Your TV
The browser is important because it will help you experience the power of the web on your television. Web experience cannot be good if the browser is unable to comply with the modern standards of the web, but in this case, it might not be that convenient to browse the web using Android TV.
Android OS has tons of web browsers, if you didn't like the ones we have mentioned below then you can always head over to our list of best web browsers for Android which is available here.
#13. Puffin Android TV-Browser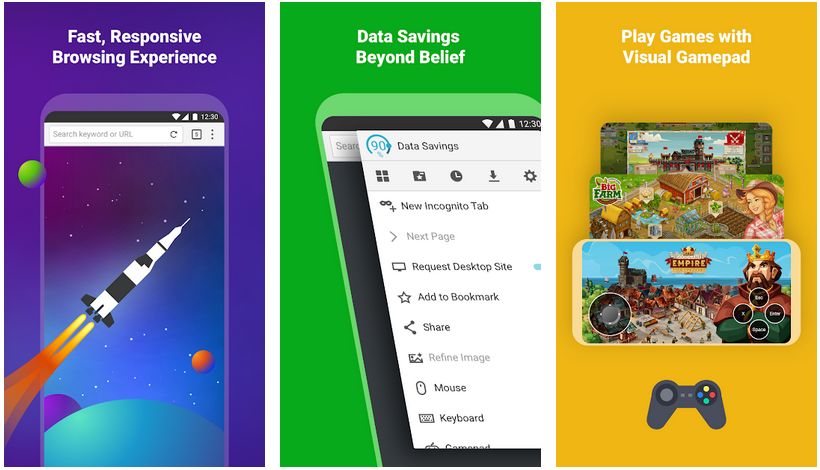 Puffin Browser by CloudMosa, Inc is likely one of the best options if you are looking for a way to browse the web on Android TV. Unlike Google Chrome, whose UI is more optimized for touch-enabled devices, this browser advertises it as tailor-made for the TV to provide the best web browsing experience on TV including the task as simple as watching a video, listening to music, and surfing the web.
#14. Google Chrome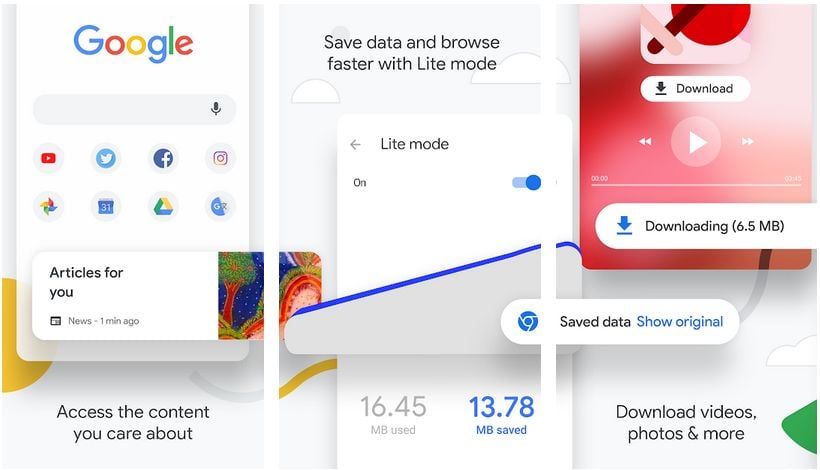 Google Chrome is a browser designed and developed by Google that is well compliant with the modern web standards and is convenient enough to be used on TV as it offers a coherent design over all the platforms.
However, you won't be able to find the app on the Google Play Store for Android TV despite being supported, so you need to sideload it. (We have explained sideloading process at the end of this blog post).
#15. HopWatch for Reddit

If you are a meme guy, then we are pretty confident you are a Reddit user as well or for the very least familiar with it. HopWatch is a Reddit client that is purposely made with TV in mind, so you easily browse through the Reddit website right from your Android-enabled TV.
It's a great app to have even if you use Reddit rarely because you will get to watch and explore hot trending topics including pictures, videos, movies, and subreddit threads.
Best VPN Apps For Your TV
Since we have been talking a lot about subscription services, there are situations where these services do not work depending on your geographical whereabouts. In such scenarios, VPN acts as the perfect solution to this problem, as it can change your IP to a given list of countries while allowing you to use that service even if it is not allowed in that region.
Here are the best free VPN apps for Android that you might want to install:
#16. Tunnel Bear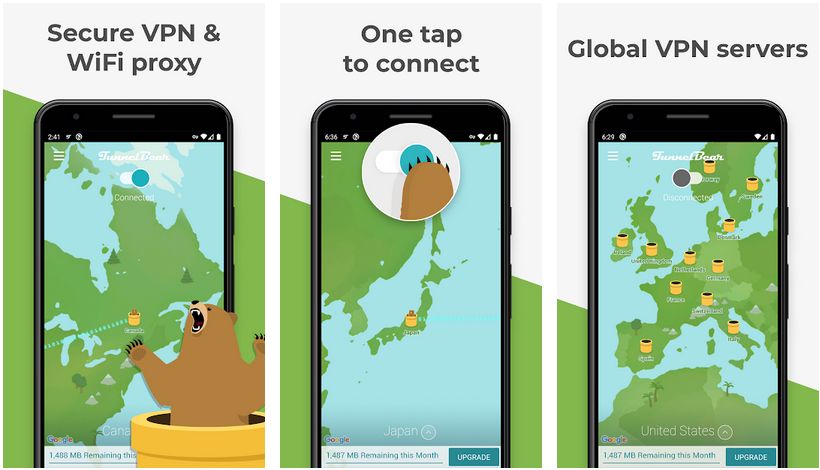 Tunnel Bear is the go-to VPN app for Android users, geo-locations may limit it but the ones it provides are sufficient. The VPN comes with a free option; however, these options have bandwidth limitations that are very less and won't help you much with streaming.
#17. Express VPN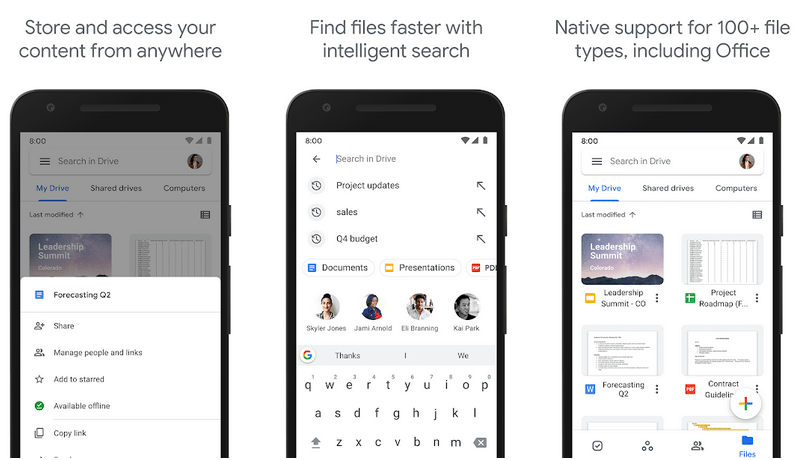 Express VPN is also a famous name in the VPN market. If you are somehow not convinced with Tunnel Bear, then this definitely deserves your attention. It has more geo-locations, so it has better chances of offering a lower latency connection. The downside of Express VPN is that it doesn't offer any free version and starts at $12.95 a month.
Best File Managers For Your Smart TV
Android TV nowadays has become more than just a media-streaming device. With an ever-developing Android ecosystem, you will need a reliable file manager to navigate the local and external storage on your Android TV.
File managers become increasingly useful when transferring files from external storage such as SD cards, flash drives, or hard drives. To better manage your files, here are some of the best file managers for Android TV.
#18. FX File Explorer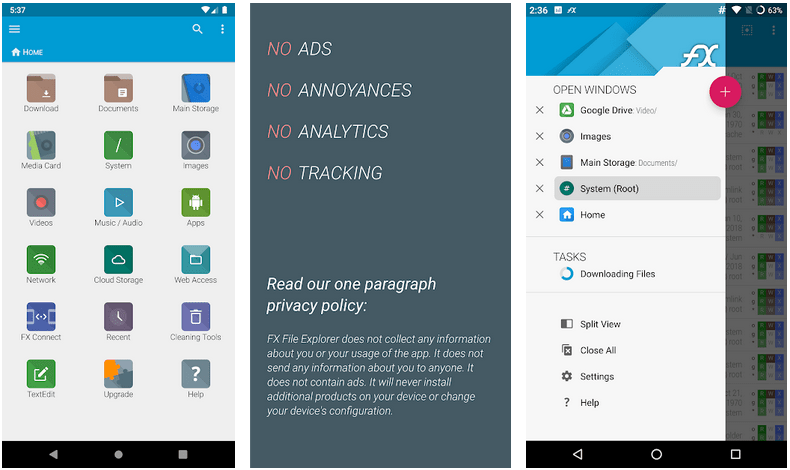 FX File Explorer is a great ad-free app for managing files, documents, images, and apps stored on your Android TV. The app enables you to manage your media files such as downloads and storage space and move things around from one folder to another to easily organize your files.
The file manager provides classic desktop options such as cut, copy, paste, create, delete, and rename. Furthermore, you can also decompress files to ZIP or RAR. The app comes with a variety of features such as:
Neatly designed home page UI with the support for split-screen mode,
Tool backed by AI for cleaning phone storage as well as to show what is taking space on your device,
Manage all of your cloud storage including Dropbox, Google Drive, or Sky Drive,
#19. Airscreen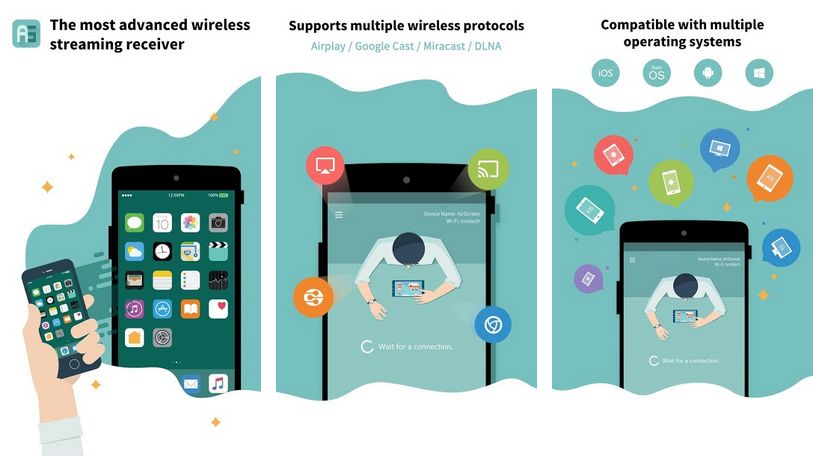 Due to various incompatibilities between the two ecosystems, i.e. iOS and Android, it is nearly impossible to cast videos from an iPhone to Android TV. The main reason for this is that Android TV supports Google Cast, which is only compatible with Android devices. However, with the help of the AirScreen app, iPhone users can cast their device's screen to Android TV.
AirScreen is compatible with multiple operating systems including iOS 8, 9, 10, 11, 12; macOS; Windows 10; and Android. It also provides support for multiple applications such as iTunes, YouTube, Safari, and Chrome. Some of its useful features include:
Screen recording,
Encrypted transmission (protects your privacy),
High-resolution images (4K),
Video hardware acceleration,
Background service mode.
#20. Google Drive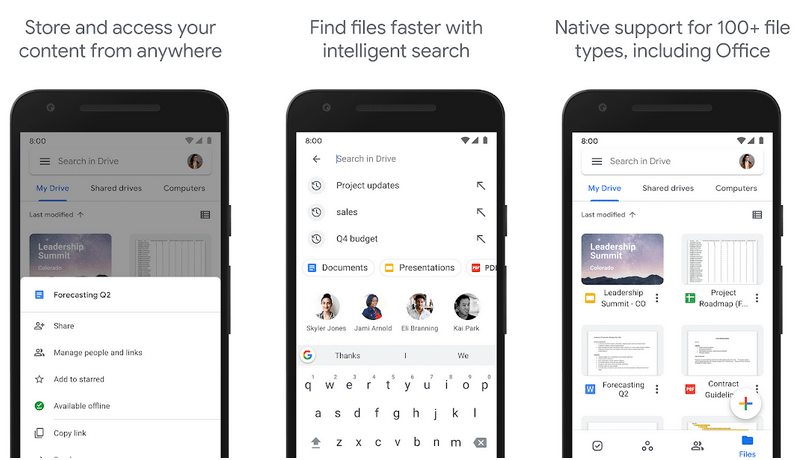 If you regularly access files on your Android TV, then what better to do it than Google Drive. Google's very own cloud storage service is one of the most popular online storage services on the Internet. Installing this app grants you unlimited access to your cloud storage while allowing you to view all the stored content on the big screen. It is fully compatible with Android TV.
Unfortunately, you won't be able to find it in the Android TV's version of the Play Store. You need to sideload it first and then launch it via a third-party launcher. Once you install Google Drive, you will be able to sync all your devices together as well as transfer and manage all the files between them.
Best Android TV launchers
Although the manufacturers do not recommend sideloading launchers because using apps that are not on the store can be dangerous from a software standpoint. However, if you are cautious enough about where you download your apps from, then you are going to be fine.
The issue is that on Android TV, the launcher does not show the sideloaded apps, which is why we need special launchers that can make the sideloaded apps visible. The downside is that they are usually buggy and sometimes may not be able to work at all. However, they can greatly increase the potential of Android TV (more on how to sideload apps on Android TV at the end of this blog post).
We already have a list of speedy launchers for Android but you can try the ones we have mentioned below too:
#21. Sideload Launcher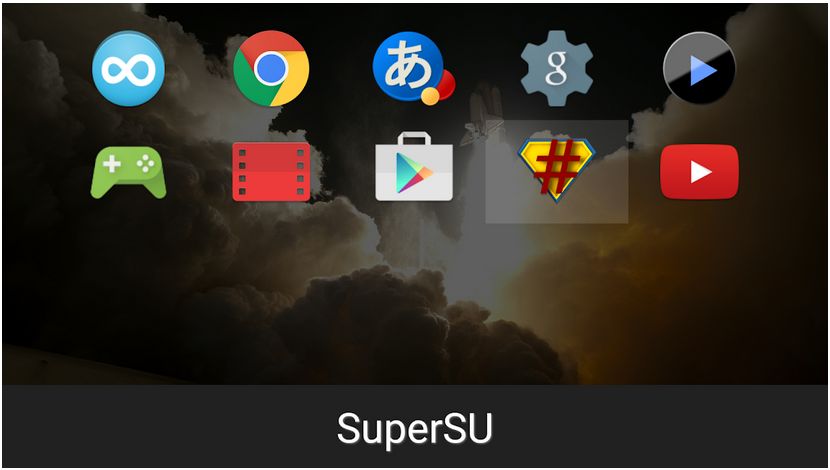 Sideload Launcher comes from the famous developer, Chainfire. The sideload launcher is fairly simple, and it does what it is supposed to do without any extra features.
While certainly not as streamlined or seamless as the average user would wish for their TV, many apps can still function on some level on these devices if you sideload them. This launcher lacks the customizability too.
#22. HALauncher

HALauncher is an alternative to Sideload Launcher which offers similar features; however, the interface is a lot better and provides more customization.
One downside of the HA Launcher is that when Google apps update it starts to mess up, so it is better to turn off the auto-update with this one or use it only when you have to use a sideloaded app. Another downside is that it contains ads, which might affect the overall usability.
Bonus: Best gaming app
Steam Link

The Steam Link came to the Play Store in May, last year. The app brought the much-needed feature of enabling streaming from PC to other Android devices. Simply put, the app brings desktop gaming to your Android devices. It means if you have a good Internet connection, you can stream your games at up to 4K 60fps.
Pair a Bluetooth/Steam controller to your Android TV and connect it to a computer running Steam on the same local network. You can then start playing your games. An important thing to take into consideration is that for better streaming performance on Android TV you have to make sure you have connected your Stream PC and Android TV to your home network via Ethernet or wired connection.
How to Sideload APKs on Android TV
The process of sideloading Android apps on Android TV is fairly easy and simple. Just follow these steps, and you will be good to sideload any app:
On your Android TV, go to the Settings menu and navigate to Security.
Now you need to enable "install from unknown sources."
Once unknown sources are enabled, you can download any APK file you want to sideload and install them using a file explorer we have recommended i.e. "FX File Explorer."
We hope this article is useful to you. Let us know in the comments down below if we forgot to include any app that you believe we should have included in this list. 🙂