Gcam apk, which is also known as the Google Camera, is one of the most fantastic mobile apps for Android devices.
The app allows you to capture amazing videos as well as pictures using interesting features like superior video stabilization, night sight, and portrait mode.
You can learn more in-depth about each feature of this app by scrolling to the next section.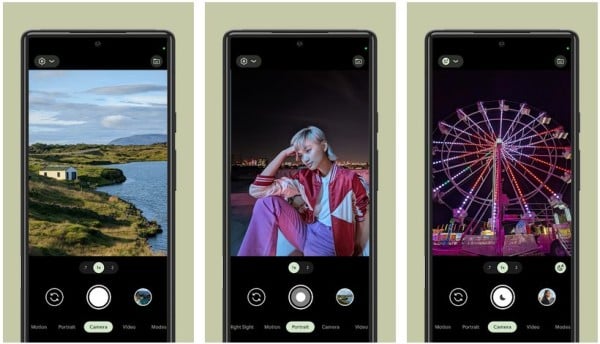 Features of Gcam
These are the key features of the Gcam app for Android:
Motion Mode: If you want to capture professional style action pan and long exposure photos capturing styles then Motion Mode is what you should select.
Top Shot: There have been moments when you are taking a group photo and you don't know if everyone is looking right. This is where the Top Shot helps you pick the best picture.
Long Shot: Recording quick video is not possible when you are in still photography mode, but with Long Shot, you can capture videos by long-pressing the shutter key.
Night Sight: Are you looking for a way to capture photos with the best details and lighting without using flash? Night Sight is the best solution.
HDR Plus: For low-light conditions and scenes where backlit is used, you can use HDR+ mode to capture clear and crisp pictures. It uses proper exposure and gives white balance controls.
Super Resolution Zoom: In conditions where you need to zoom in to capture that perfect shot, you can use Super Res Zoom mode to take sharper photos with maximum details.
Compatibility: The Gcam app is officially compatible with Pixel phones only. Specifically on those phones that are running Android 12 or above.
About Gcam
Believe it or not, Gcam has been one of the favorite photography and videography apps among the users of Android smartphones and tablet devices.
The app is fast enough to make sure you are not going to miss any important shot due to sluggishness. This is exactly where your phone's processor and memory capacity matter.
To cater to the needs of every user, the developer behind the app has added interesting features including top shot, long shot, night sight, motion mode, HDR+, super-resolution zoom.
Talking about compatibility, which is actually the most important factor, is that the app works only on Pixel devices. Moreover, the device should be running Android 12 or any other latest variant.