Who doesn't want to have their favorite music collection offline stored in their phone for quick access when they don't have an active internet connection? You should look no further as here I have brought you a review of over five best music apps that allows you to listen to music offline in high quality. These apps are compatible with multiple platforms including Android, iOS, Windows, Mac, and some are even designed for media devices.
Without any further ado, let's jump into the review where I am going to guide you about the apps that offer you some of the best songs collection and work in offline mode without WiFi:
#1. Soundcloud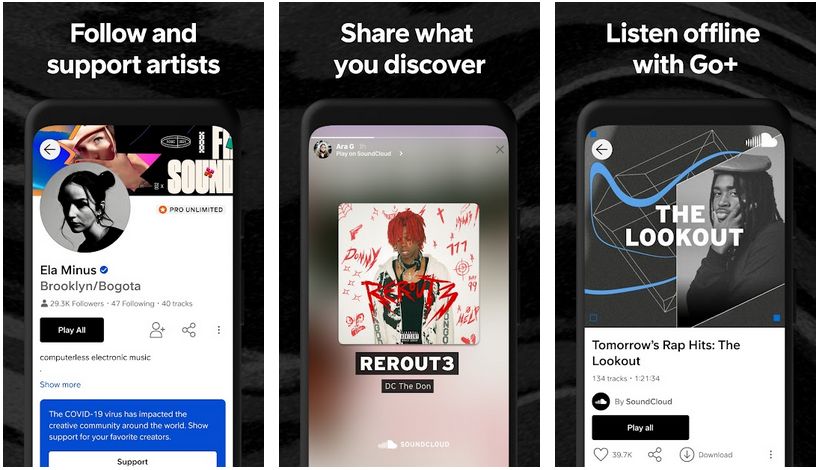 SoundCloud is not only a music streaming app with offline playback support but it has a globally acceptable community of music lovers and creators where anyone can upload and share any soundtrack and it becomes discoverable.
SoundCloud is available in two variants i.e. free and paid. The paid version is known as SoundCloud Go and SoundCloud Go+, and both offer a premium music listening experience along with the support for downloading and the option to listen to high-quality music offline without an internet connection. You won't be seeing any advertisements too.
#2. Spotify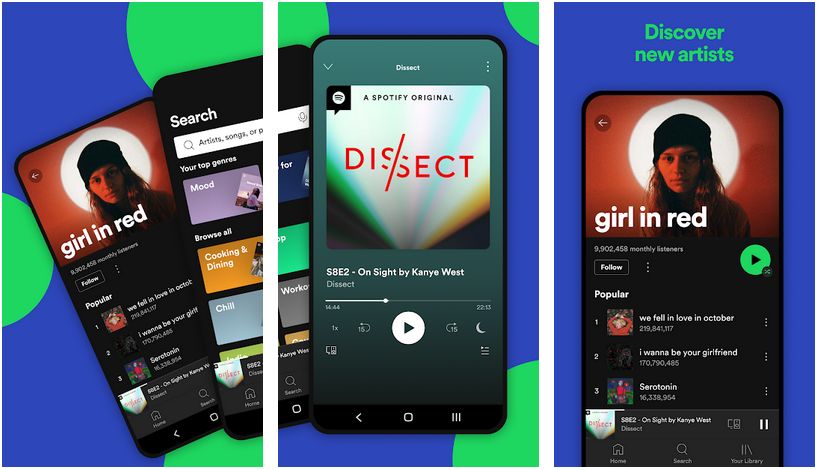 One of the most popular music streaming and offline music listening platform, Spotify, where you can find millions of songs and music you love for free. No matter in which part of the world you are, the huge collection lets you discover music by almost every artist, you can even download whole albums in high quality for offline listening with a monthly subscription.
Spotify has a specialty where it helps you find playlists for almost any activity you are going to perform or moments when you are in some specific mood. Moreover, the wider cross-platform compatibility makes the platform even more user-friendly no matter on which device you are using it including Android, iPhone, Windows, Smart TV, PlayStation.
#3. YouTube Music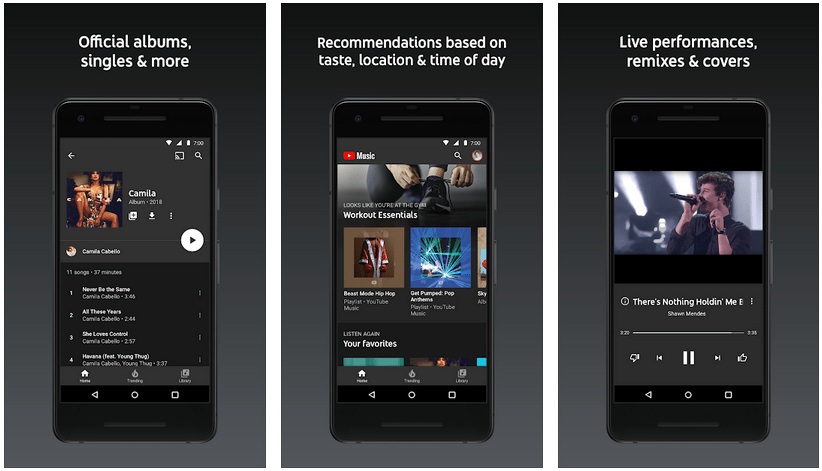 YouTube Music is a rebranded version of the well-known Google Play Music, which is released as a replacement to add music video experience as well. And that is not all, the app is also a part of YouTube that brings in a huge collection of songs into the database and it can be directly integrated with Google Maps, Google Assistant, and Waze.
What's interesting here is that the app is named YouTube Music and integrated with video doesn't mean that you are forced to stream videos too, you get an option to stream either audio or video, depending on your mood. You can even turn off your phone's screen while the music will continue to play in the background. But this requires a Music Premium subscription.
#4. Deezer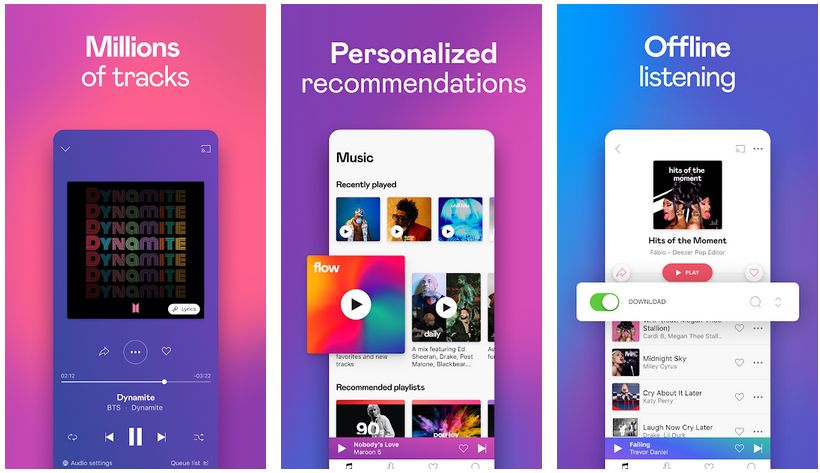 Deezer is one of the best alternatives to the existing and some of the most popular offline music apps with support for multiple platforms and millions of high-quality songs and customized playlists from all the genres along with tons of personalized recommendations generated automatically based on your current music taste.
Psst… If you want to download music in MP3 format for offline listening without paying anything then you can have a look at these online web-based music downloading apps that work on mobile and desktop browsers 😉
Similar to the other music platforms I have mentioned in the list, offline listening lets you play all the music without any requirements to have an active internet connection. But you are required to have Deezer Premium or Deezer HiFi account to be able to enjoy the offline mode.
#5. Amazon Music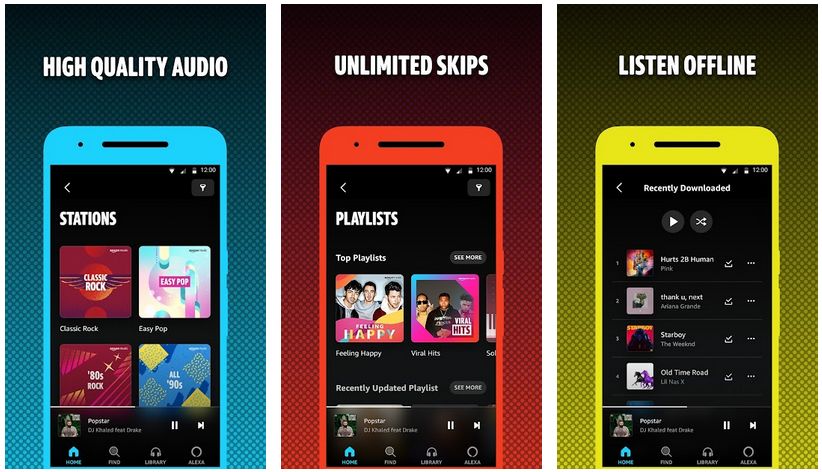 Amazon Music is a part of Amazon Prime services that come bundled with the offline music listening experience that is helpful when you don't have proper internet connectivity or while you are traveling. The app is specially designed for the users of Amazon Prime plans and the subscribers of Amazon Music, which is an added benefit at no extra cost.
Amazon Prime Music gives you the freedom to not only listen and stream high-quality songs but can even enjoy podcasts and explore the newly released episodes and albums. The app is cross-platform compatible so you can easily use the same service seamlessly on Android, iOS, computer, and car devices.
Which music app did you install to enjoy songs when you don't have internet?
I have listed and reviewed the five best music apps that allow you to listen to music offline when you are out of internet connectivity, which one did you try and liked the most? Please let us know your choice and experience in the comments below. Your opinions and comments are our fuel. We read each one of them and respond as well! 🙂